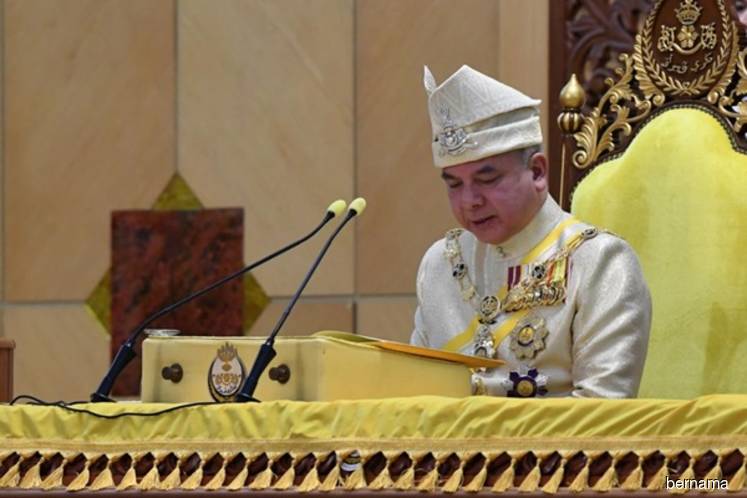 IPOH (April 16): The Sultan of Perak, Sultan Nazrin Shah, today advised the government to immediately devise strategic measures to address the rising cost of foodstuffs, saying it is imposing a burden on people's lives.
These measures must give priority to the crucial role and critical needs of the agricultural sector, he said.
"The rising cost of foodstuffs is imposing a burden on people's lives. The people's anxiety over the rising cost of foodstuffs should be read accurately and interpreted as a warning for the government to quickly draft strategic measures," he said.
The sultan was delivering the royal address when opening the first meeting of the second session of the 14th Perak Legislative Assembly at Bangunan Perak Darul Ridzuan. Also present was the Raja Permaisuri Perak, Tuanku Zara Salim.
Earlier, outside the assembly, Sultan Nazrin inspected a guard-of-honour mounted by three officers and 102 men of the First Battalion General Operations Force in Ulu Kinta, led by DSP Muhammad Ulul Azmi Muhamed.