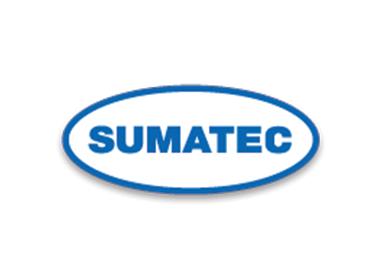 KUALA LUMPUR (Jan 9): Sumatec Resources Bhd, of which Tan Sri Halim Saad is a major shareholder, has trimmed the acquisition price for the 100% stake in Borneo Energy Oil and Gas Ltd to US$290 million (RM1.02 billion), from US$350 million previously, to factor in the sharp drop in global oil prices.
In a filing to Bursa Malaysia today, Sumatec said it has entered into a supplemental agreement with Borneo Energy's vendors, Abu Talib bin Abdul Rahman and Dr Murat Safin, to reduce the purchase price to US$290 million, of which cash payment will be at US$210 million, while the balance US$80 million to be settled via the issuance of 1.22 billion new shares in Sumatec, at an issue price of 23 sen per share.
According to Sumatec, the variation to the terms of the sales and purchase agreement was agreed between the parties, in view of the decline in global oil prices, from an average of US$103.19 per barrel in August 2014 to US$57.33 per barrel in December 2014, as well as the decline in the average market price of Sumatec shares from 48 sen in August 2014 to 21 sen per share in December 2014.
Meanwhile, Sumatec has also proposed to vary its proposed rights issue exercise, to 6 rights shares for every 5 existing shares held — together with 1 rights warrant for every two rights shares subscribed — at an issue price of 20 sen each. It plans to raise between RM835.85 million and RM1.1 billion from the exercise.
Before this, the ratio was 1 rights share for every 2 shares held, together with 1 rights warrant for every rights shares subscribed, at an issue price of 40 sen, to raise between RM698.5 million and RM919.4 million.
"The additional proceeds to be raised from the proposed rights Issue with warrants shall be allocated for the working capital requirements for Buzachi Neft, in particular for the construction of artificial islands on Karaturun Vostochnyi Oilfield and the opening of new production wells on the Buzachi Neft Oilfields," said Sumatec.
Buzachi Neft is a 100% owned unit of Borneo Energy. It is an independent oil company involved in the exploration, production and trading of oil and natural gas, focusing on the upstream activities, and holds the subsoil use rights for the exploration and production of hydrocarbons in "Karaturun Vostochnyi" and "Karaturun Morskoi" fields, both located in the northern part of Mangistau Oblast, Kazakhstan. The subsoil use contracts for both fields were signed on Nov 2, 2001, for a period of 25 years.
"Despite the decline in oil prices, the board remains optimistic of the long-term prospects of the proposed acquisition, due to the long-term potential of the oil and gas industry in the global energy market," Sumatec added.
Meanwhile, there will also be a change in the offer for sale of Sumatec shares, to be received by Abu Talib, to Halim. Under the new arrangement, Abu Talib will sell to Halim 684.78 million shares at 23 sen each, instead of 727.27 million shares at 55 sen each as agreed to previously.