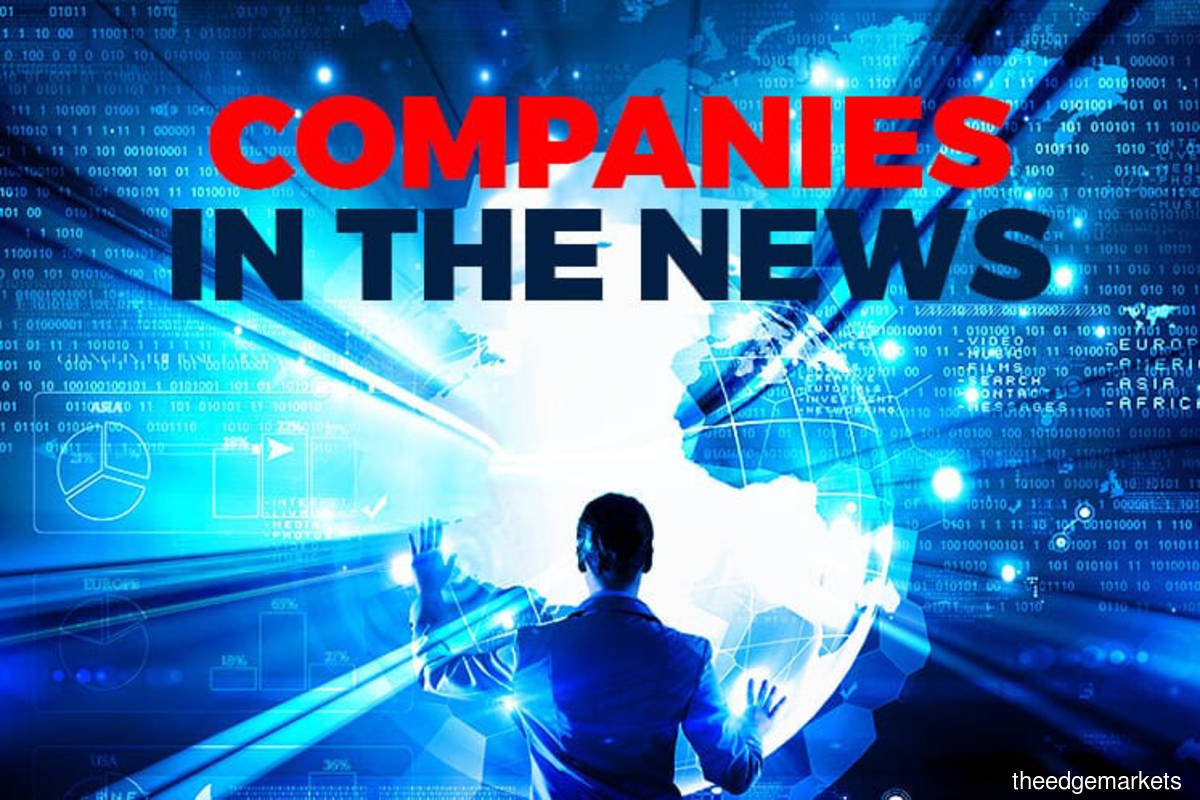 KUALA LUMPUR (Dec 27): Based on corporate announcements and news flow on Monday, companies in focus on Tuesday (Dec 28) may include Sunway Construction Group Bhd, Ranhill Utilities Bhd, Coastal Contracts Bhd, Lambo Group Bhd, Pestech International Bhd, Censof Holdings Bhd, AirAsia Group Bhd and Techna-X Bhd.
Sunway Construction Group Bhd (SunCon) has secured letters of intent for the construction of two solar photovoltaic energy generating facilities, one worth RM200 million in Kampar, Perak, and the other worth RM185 million in Klang, Selangor. Both projects are scheduled for completion on Dec 31, 2023.
Ranhill Utilities Bhd has won a 31.95 million baht (RM4.01 million) contract to upgrade a wastewater plant in Amata City Industrial Estate, Rayong, Thailand. The plant was developed under the build-operate-transfer concept for a 30-year concession period until Oct 21, 2043. The upgrading will take six months from Dec 24.
Coastal Contracts Bhd said a consortium led by its joint venture company Coastoil Dynamic SA de CV has secured a gas conditioning plant construction project in Mexico worth RM4.5 billion. The project was awarded by Pemex Exploracion y Produccion, a subsidiary of Mexican state-owned petroleum company Petroleos Mexicanos. The plant will have a capacity of 300 million standard cubic feet per day. The firm period for the contract is 3,902 days, including the construction period of 250 days and the operation and maintenance period of 10 years.
Lambo Group Bhd said the aggregate value of quoted securities acquired by its wholly-owned subsidiary Oriented Media Holdings Ltd has exceeded 5% of the group's consolidated net assets. Lambo's subsidiary Oriented Media — which is involved in the investment in marketable securities — paid a total of RM9.78 million for the acquisition of shares in the 12 months ended Dec 24, accounting for 8.24% of Lambo's latest audited consolidated net assets as at May 31.
Pestech International Bhd has won the tender from Malaysia Airports Holdings Bhd for the development of an automated people mover project and associated works at the Kuala Lumpur International Airport for RM742.95 million. The project's development is expected to take three years beginning from March 2022, and the contract includes the maintenance of the facility from March 2025 until February 2034.
Censof Holdings Bhd has bagged a RM5.14 million contract to maintain and upgrade server application and data storage for an accounting system from the Social Security Organisation. The contract, which will start from Feb 1, 2022, will last for three years.
AirAsia Group Bhd's RM974.5 million cash call received valid acceptances for 1.11 billion or 85.13% of the total available redeemable convertible unsecured Islamic debt securities (RCUIDS). There were 193.2 million RCUIDS or 14.87% of the total available RCUIDS that were not subscribed by entitled shareholders. The exercise would net AirAsia RM829.61 million based on the offer price of 75 sen each for the 1.11 billion RCUIDS.
Techna-X Bhd has proposed a backdoor listing of its 50%-owned HK Aerospace Beidou New Technology Co Ltd (HKAB) via Singapore-listed food-and-beverage group Chaswood Resources Holdings Ltd. The exercises value HKAB at US$500 million and will see HKAB assume Chaswood's listing status. Chaswood is currently suspended and undergoing a scheme with creditors. Techna-X will also dispose of its 50% stake in HKAB for S$339.28 million (US$250 million) to Chaswood in exchange for 8.93 billion new Chaswood shares at 3.8 Singapore cents apiece. Chaswood will also acquire the other 50% in HKAB. The reverse takeover will result in Techna-X owning 48.2% of Chaswood's enlarged share capital.