This article first appeared in Digital Edge, The Edge Malaysia Weekly, on December 7, 2020 - December 13, 2020.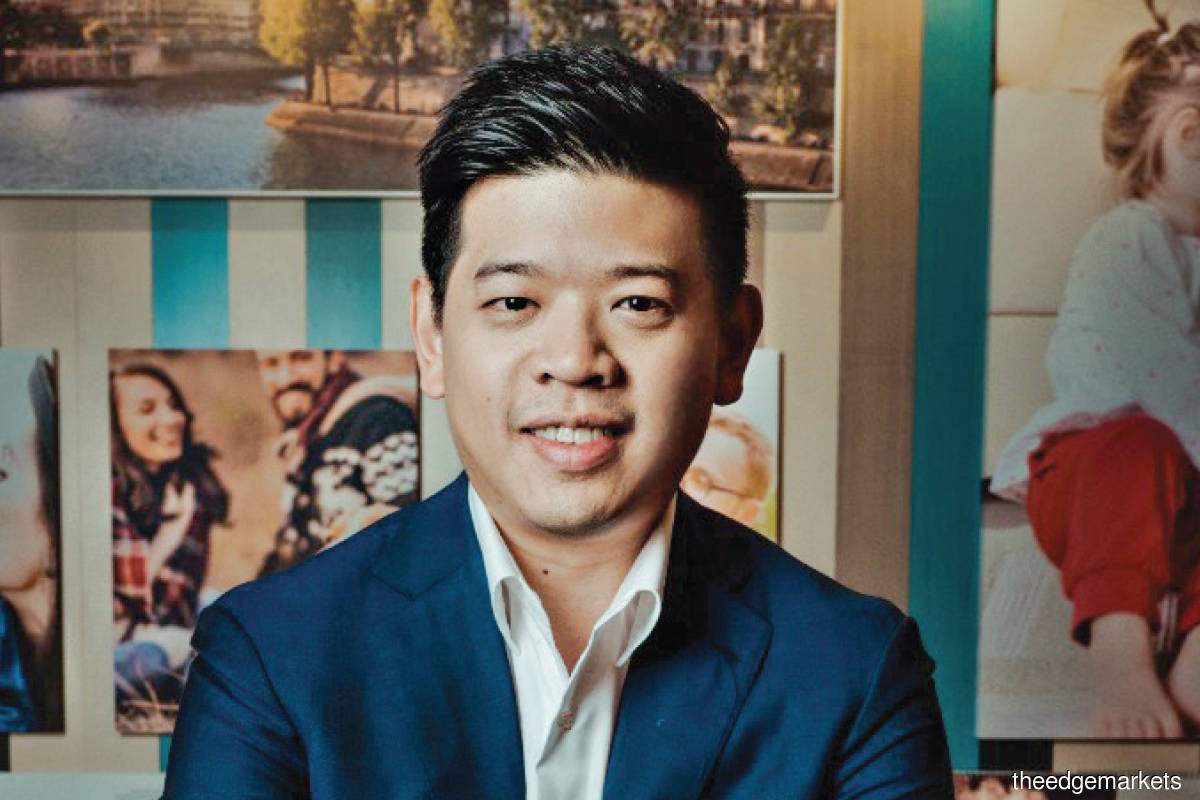 Photobook Malaysia CEO Leow Wee Jonn is a man who knows how to roll with the punches. This is why, although it has been his most challenging year so far as CEO of the personalised photo book service provider, the company is not just surviving, but thriving.
"During all these months of being locked at home, we were firefighting one issue after another. Initially, it was about making sure that everyone was safe. Then a lot of it shifted to our production, and whether we could open or not. In March, there was no clarity on that," he tells Digital Edge.
Then the problem became demand for the product, which had slowed down considerably. "We wondered what to do. Should we turn off marketing? And then demand improved but we had trouble with capacity, working with 50% of our normal workforce."
When this was sorted, delivery and meeting the service level agreements (SLAs) became a problem. "Customers don't expect to wait a few weeks for their products, but flights were cancelled and we could not deliver as quickly as before."
In short, every single facet of its business was affected. "Covid-19 caused problems that we never saw coming. Our supply chain was highly disrupted and so was our cash flow because we had to put in a lot of money to get inventory earlier than we normally would."
It was not easy dealing with all these problems on the fly, but Leow says Photobook has emerged more resilient. "We didn't just come through it unscathed but a lot stronger. We acquired more market share in some markets because the other players there took a step back."
Taking a step back during this time may have been the easy option but it was counterintuitive, as more people were staying home with time on their hands to do things such as organise their photos and create photo books.
"We saw this as an opportunity to grow the business further and gain new customers. It was a nice silver lining amid all this madness. I had friends messaging me to say they tried it (creating photo books) for the first time and really enjoyed the process," he says.
How did Photobook survive, then thrive during this crisis? "First, we never stopped selling. The lockdown showed that having an online platform like ours was really important [to continue doing business].
"Second, we are a relatively tech-savvy business. We were already using tools like Slack (a communications tool) and Jira (a task management platform). There was no need to meet up, as everything could be done online. This really helped us transition to the work-from-home culture."
Third, and perhaps most importantly, the company never stopped trying new things. "We launched Personalise.me, which allows brands to personalise their products using our technology, during this time. And we reached out to a number of brands, such as Royal Selangor and Faber Castell, to list their products on our platform."
The company obtained stock-keeping units (SKUs) from the brands that signed up with it and listed these on its website. When someone puts in an order for a particular unit, Photobook engraves their names on it and ships it out.
"We are not here to compete with the Shopees and Lazadas. We are solving a different problem. Some people want their things to be personalised and we were able to do it in a very seamless way. This service has received pretty good traction so far," Leow says.
Only a tech company such as Photobook would have been able to make something like this happen during a pandemic, he adds. "It's not just about the complexity of the whole process. We were also onboarding new brands and coming up with a new business model for the company. We found that people were more open to experiment."
Leow refers to the present time as the golden era for innovation. "The level of openness we see now is way higher than what we have seen before."
In some ways, he says, the pandemic has actually simplified life for the company. "If we wanted to get a meeting with somebody 12 months ago, we would only be able to secure a slot maybe three weeks or a month from when we asked. During the pandemic, it's like, 'What about 5pm today?'
"It's just amazing. All these people are stuck at home. So, we were getting meetings within the week, within days, sometimes on the same day itself. This was useful, as the business model for Personalise.me required us to talk to a lot of people."
Leow adds that meeting people over Zoom or Google Hangouts really changed the way meetings are conducted. "There are no lunch meetings, no meeting up over coffee. You just get straight to the point. It may sound a little transactional but it's really beautiful as well, because it's so quick."
Has all this been reflected in its bottom line? Yes and no, says Leow. "In some ways, our income improved because of the growth we experienced. But our costs increased as well, with logistics being a major component. So, I would say, our income has been fairly stable."
The reason is that many of its orders come from overseas and its products have to be put on flights to be delivered. "But there are very few flights now. We used Teleport (AirAsia's cargo flights) to go to Indonesia. There used to be 10 to 15 flights a day, but now there is one a week. Our products have to get on this one flight, which may or may not happen. It's very hard to explain to our customers there why they are not receiving their products after one or two weeks."
Could it replicate its Malaysian operations in other markets? "It's going to be very difficult because of the capex involved," Leow says.
So far, the company has spent more than RM50 million on machines. "We have everything from printing to binding to casing to cover-making machines — even down to shipping and packing machines as well. So, overall, it's pretty capital-intensive."
It is looking to triple its warehouse space from 50,000 sq ft now to 150,000 sq ft to cater for future growth. "These things don't happen overnight, but we'll probably be out of space in the next two to three years."
Photobook operates on a "hub and spokes" model. "We just created spokes in Australia and Thailand; we will probably be creating one in the Philippines. Most of our products are made in Malaysia, but about 10% of them, which are the simpler things, can be made in a 'spoke' market. We will ship semi-finished products to be finished there."
But this, he adds, is not that straightforward. "When we set up a spoke in Thailand, we had to train the person there over Hangouts because we couldn't go there to train them. It wasn't easy."
Geographic expansion at a time when people are not allowed to meet and travel has been very challenging. "We hired our Vietnam country manager through Zoom. That, to me, is the new world. It's not ideal, I would like to meet face to face and engage him physically but, in the absence of these things, does the world stop? No, we should keep moving on and find a way to get around it, find a way to solve the problems."