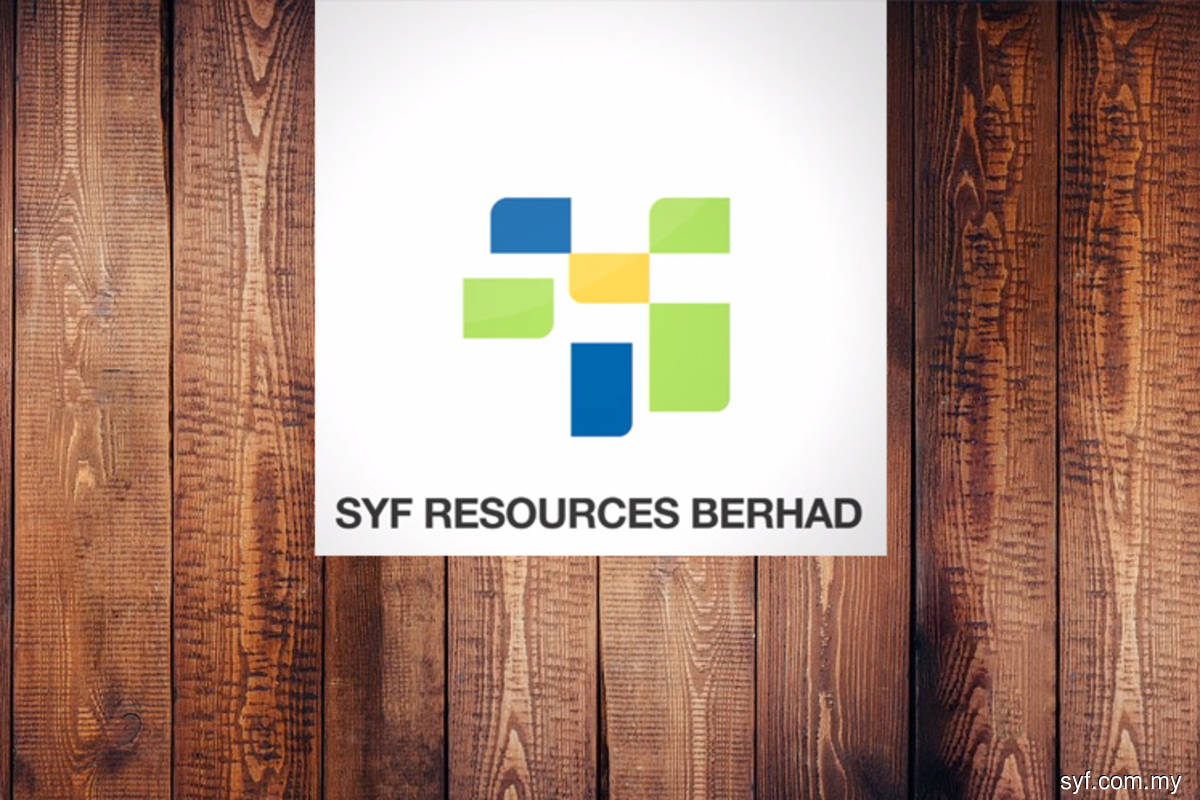 KUALA LUMPUR (Oct 7): SYF Resources Bhd's share price plunged as much as 8.5 sen or 20% to 34 sen in morning trade on Bursa Malaysia on Thursday (Oct 7) after the furniture maker flagged a day ago the possibility of earnings per share (EPS) dilution due to an increase in its number of issued shares following several proposed corporate exercises, which include the acquisition of a 100% stake in M&A Securities Sdn Bhd from Insas Bhd in an all-share deal valued at RM222 million.
At 10.27am on Thursday, SYF's share price had pared losses at 37.5 sen.
SYF, which was the fourth most-actively traded stock, saw 35.67 million shares transacted after it resumed trading on Thursday following a suspension the day before in conjunction with the company's announcement of the proposed corporate exercises.
Among others, SYF said the company on Wednesday entered into a share sale and purchase agreement with Insas for the acquisition of 100 million shares and 60 million redeemable convertible preference shares (RCPS) in M&A Securities "representing 100% equity interest and 100% of the RCPS in M&A Securities" for RM222 million, which will be paid via the issuance of 1.59 billion new SYF shares at 14 sen each.
SYF said its planned corporate exercises include a renounceable rights issue of 284.44 million new SYF shares at 14 sen each on the basis of one rights share for every two existing SYF shares held.
The company also proposed a restricted issue of 215.46 million new SYF shares at 14 sen each to directors and employees of the enlarged SYF group, "including M&A Securities and its subsidiaries and persons who have contributed to the business of M&A Securities".
SYF said that upon completion of the acquisition of M&A Securities — besides SYF's rights and restricted issue — SYF's number of issued shares will be increased to 2.65 billion shares from the existing 568.87 million units.
According to SYF, the proposed acquisition is expected to be earnings-accretive and contribute positively to long-term earnings and EPS of the enlarged SYF group. 
"Part of the proceeds from the proposed rights issue will be used as working capital of M&A Securities. However, EPS of the enlarged SYF group may be diluted in the interim as a result of an increase in the number of SYF shares in issue arising from issuance of the consideration shares (for the acquisition of M&A Securities), rights shares and restricted issue shares," SYF said.
SYF's share price of 37.5 sen at the time of writing on Thursday gave the company a market value of about RM213.33 million based on its 568.87 million issued shares.
SYF's share price has reached current levels from its closing price of 18 sen on Oct 7, 2020.