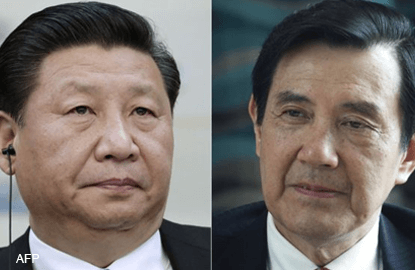 TAIPEI (Nov 4): The leaders of Taiwan and China will meet in Singapore on Saturday to exchange views on cross-strait issues, Taiwan's Presidential office said, in the first such meeting of leaders from the two sides since the Chinese civil war ended in 1949.
It said Taiwan President Ma Ying-jeou will fly to Singapore to meet with Chinese President Xi Jinping.
Taiwan's cabinet will meet with leaders of the Legislative Yuan and the island's political parties on Wednesday to discuss the purpose of the trip.
The Mainland Affairs Council is holding a press conference later on Wednesday, while Ma will hold a press conference on Thursday, the presidential office said.