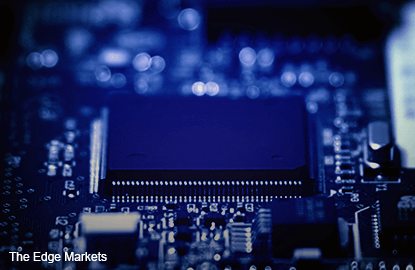 KUALA LUMPUR (Feb 3): Technology-related stocks rose across the board in mid-morning trade today after the US-based Semiconductor Industry Association (SIA) announced yesterday that global semiconductor sales increased 1.1% year-on-year (y-o-y) in 2016 to US$338.9 billion (about RM1.5 trillion).
The technology stocks counter saw Globetronics Technology Bhd jump by 2.61% or 11 sen to RM4.33, with 524,500 shares traded at 10.34am, while Unisem (M) Bhd climbed 2 sen or 0.78% to RM2.57 at 10.38am, with a volume of 154,600 shares.
In a statement on its website yesterday, the SIA said global sales for the month of December reached US$31 billion, matching the previous month's total and bettering sales from December 2015 by 12.3%.
It further added that fourth quarter sales of US$93 billion were 12.3% higher y-o-y and 5.4% more than the third quarter of 2016, with logic being the largest semiconductor category by sales with US$91.5 billion in 2016, amounting to 27% of the total semiconductor market.
Shares of Pentamaster Corp Bhd rose 4 sen or 2.63% to RM1.56, and saw some 1.37 million shares traded at 10.42am, while Vitrox Corp Bhd rose 1 sen or 0.26% at RM3.80 with 6,500 shares traded at 11.13am.
SIA president and CEO John Neuffer said market growth was driven by macroeconomic factors, industry trends, and the increased need for technology in devices.
He added that the modest growth is expected to continue in 2017 and beyond.