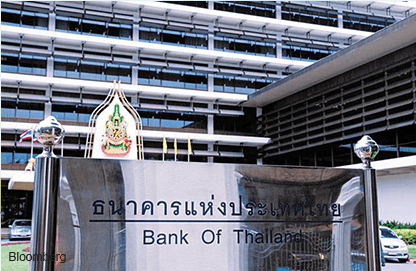 BANGKOK (Feb 6): Thailand's central bank is expected to leave its already-low benchmark interest rate steady for a 14th straight meeting this week, letting fiscal spending take the lead in supporting weak economic growth, a Reuters poll found.
All 23 economists surveyed forecast the central bank's one-day repurchase rate would be kept at 1.50%, when its monetary policy committee (MPC) meets on Wednesday, its first review of the year.
The rate has been kept unchanged since the central bank cut rates in April 2015. It is just a quarter-point above the record low reached in 2009, following the global financial crisis.
The military government has ramped up infrastructure projects and recently approved an extra budget of 190 billion baht (US$5.4 billion) to help revive growth in Southeast Asia's second-largest economy, which has lagged its peers.
Bank of Thailand Governor Veerathai Santiprabhob told Reuters on Jan 24 that monetary policy would remain "accommodative", citing the fragile economic recovery. He also warned of heightened global risks with the United States taking a more protectionist line under President Donald Trump.
Fifteen of 18 analysts polled forecast no policy change throughout 2017 while three others projected a hike. Of those expecting a rate rise, one analyst felt it could come as early as the second quarter to curb rising inflation and stem fund outflows in response to higher US interest rates.
Thailand's annual headline consumer price index in January rose 1.55%, at the fastest pace in more than two years, but remained at the low end of the central bank's target range of 1–4%.
At its Dec 21 meeting, the MPC unanimously voted to hold the rate and maintained its 2017 economic growth projection at 3.2% for 2017 and 2016. Official 2016 GDP data is due later this month.
(US$1 = 35.01 baht)