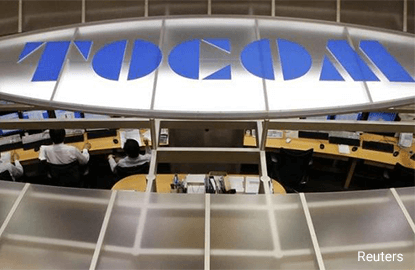 TOKYO (Jan 25): Benchmark Tokyo rubber futures climbed for a second day on Wednesday, recovering to a key 300 yen/kg level earlier in the session, as the yen's fall against the U.S. dollar prompted fresh buying, dealers said.
The Tokyo Commodity Exchange (TOCOM) rubber contract for June delivery finished 3.4 yen or 1.2% higher at 297.2 yen (US$2.62) per kg. It touched a 3-session high of 300.4 yen earlier in the day.
The January contract expired on Wednesday.
"There was fresh buying in Tokyo after the yen retreated against the U.S. dollar," said Jiong Gu, an analyst at Yutaka Shoji Co.
The dollar gained about 1% against the Japanese yen the previous day to bounce from an eight-week trough of 112.520 as U.S. Treasury yields reversed course and rose, though it drifted slightly lower on Wednesday.
A weaker yen makes yen-denominated assets more affordable, when purchased in other currencies.
"Low level of inventories at the TOCOM also lent support," Gu added.
The most-active rubber contract on the Shanghai futures exchange for May delivery rose 145 yuan to finish at 20,220 yuan (about US$2,938) per tonne.
The front-month rubber contract on Singapore's SICOM exchange for February delivery last traded at 216.9 U.S. cents per kg, up 2.3 cent. 
(US$1 = 6.8824 Chinese yuan) 
(US$1 = 113.6400 yen)