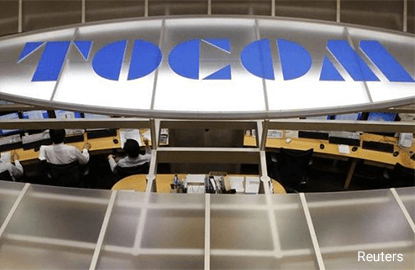 TOKYO (Oct 27): Benchmark Tokyo rubber futures recovered from a sharp fall intraday to close firmer on Thursday, near a five-month high hit early last week, mirroring highly volatile Shanghai futures.
The Tokyo Commodity Exchange (TOCOM) rubber contract for April delivery <0#2JRU:> finished higher by 2.9 yen, or 1.6%, at 181.9 yen (US$1.74) per kg, after tumbling to a low of 178.3 yen in mid-day following a sudden drop in Shanghai futures.
"We don't really know what has triggered a flurry of selling in Shanghai futures in mid-day that sent TOCOM down sharply," said Toshitaka Tazawa, an analyst at Fujitomi Co.
"But Tokyo managed to regain ground to end firmer as Shanghai quickly bounced back. It's hard to predict where Shanghai is headed," he said.
The contract also climbed to a high of 183.9 yen, close to its highest level since May.
The most-active rubber contract on the Shanghai futures exchange for January delivery cut early losses and gained 325 yuan to finish at 14,155 yuan (US$2,087.57) per tonne.
"It looks the 140-yen mark will be a key for TOCOM. If it breaks through 140 yen, it may force some investors to unwind short positions which will further bolster the market," Tazawa said.
On the upside, the dollar traded close to a three-month high against the yen on Thursday, underpinned by higher US bond yields and growing expectations that the US Federal Reserve will raise interest rates by the end of the year.
A weaker yen makes yen-denominated assets more affordable when purchased in other currencies.
The front-month rubber contract on Singapore's SICOM exchange for November delivery last traded at 148.0 US cents per kg, up 1.9 cent.
(US$1 = 6.7806 Chinese yuan renminbi)
(US$1 = 104.6300 yen)