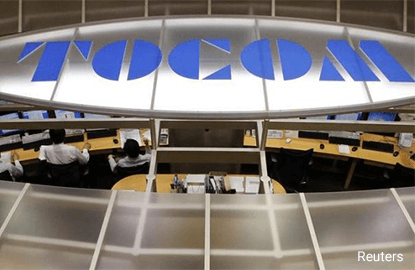 TOKYO (March 7): Benchmark Tokyo rubber futures dipped more than two percent on Tuesday, touching a one-week low, as weaker Shanghai futures dampened sentiment.
The Tokyo Commodity Exchange (TOCOM) rubber contract for August delivery finished 6.6 yen or 2.4% lower at 269.4 yen (US$2.37) per kg, after hitting the lowest since March 1 of 268.0 yen earlier in the session.
"The fall in Tokyo was due to a softer Shanghai market which has been weighed down by higher inventories in China," said Toshitaka Tazawa, analyst at Fujitomi Co, adding that investors were also worried about the economy in China, the world's biggest rubber buyer.
The most-active rubber contract on the Shanghai futures exchange for May delivery fell 335 yuan to finish at 18,625 yuan (US$2,700) per tonne. It touched an intraday low of 18,410 yuan, the lowest since Feb 28.
"All eyes will be on China's trade data due on Wednesday," Tazawa said.
The Chinese government trimmed its growth target for the year to focus on containing the risks from a rapid build-up in debt, but a flurry of data in coming weeks is expected to show China posted solid economic growth in February.
The front-month rubber contract on Singapore's SICOM exchange for April delivery last traded at 208.3 U.S. cents per kg, down 0.6 cent. 
(US$1 = 113.8200 yen)
(US$1 = 6.8978 Chinese yuan)