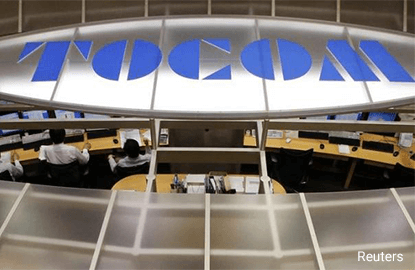 TOKYO (March 6): Benchmark Tokyo rubber futures ended up 1.1% on Monday after hitting their highest in more than a week earlier, but the gains were capped by a stronger yen, which makes Japanese currency-denominated assets more expensive when purchased in other currencies.
Tokyo Commodity Exchange (TOCOM) futures, which set the tone for tyre rubber prices in Southeast Asia, got support from last week's strong finish in oil prices, but gradually eased gains as oil prices and Shanghai rubber futures declined on Monday.
"Overall commodities seem to be little changed with no clear trends," said a Tokyo-based dealer.
"I do not expect a rally in the rubber market unless the Thai government did not release rubber stockpiles as planned. There is no worry over supply shortage."
Thailand, the world's biggest producer and exporter of rubber, will auction about 120,000 tonnes of rubber from state stockpiles on Tuesday, an official at the Thai Rubber Authority has told Reuters.
The dollar lost ground to around 113.73 yen from around 114.11 yen on Friday, as investors locked in gains after its rise last week on growing expectations of a US interest rate hike later this month.
The Tokyo Commodity Exchange rubber contract for August delivery finished 3.1 yen higher at 276 yen (US$2.43) per kg, after hitting an intraday high of 280.5 yen in early morning trade, the highest since Feb 23.
The most-active rubber contract on the Shanghai futures exchange for May delivery fell 160 yuan to finish at 18,710 yuan (US$2,713.52) per tonne.
The front-month rubber contract on Singapore's SICOM exchange for April delivery last traded at 210.50 US cents per kg, down 4.8 US cents.
(US$1 = 113.7000 yen)
(US$1 = 6.8951 Chinese yuan)