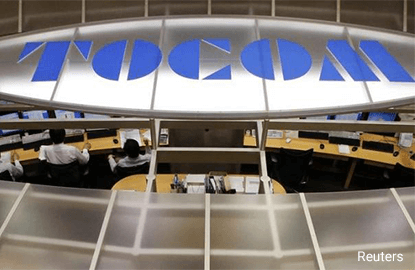 TOKYO (March 3): Benchmark Tokyo rubber futures fell on Friday after two days of gains as worries about a supply shortage eased amid relatively high stockpiles in China, dealers said.
Tokyo Commodity Exchange (TOCOM) futures, which set the tone for tyre rubber prices in Southeast Asia, ended the week with a 2.2 gain, helped in part by TOCOM's natural rubber stocks falling to the lowest in over six years.
The Tokyo Commodity Exchange rubber contract for August delivery finished 1.8 yen lower at 272.9 yen (US$2.39) per kg.
"Only rubber stockpiles at TOCOM are low but inventories in China stay high," said a Tokyo-based dealer.
"We may be headed for oversupply, and that would likely put a cap on rubber prices."
The most-active rubber contract on the Shanghai Futures Exchange for May delivery rose 340 yuan to finish at 19,100 yuan (US$2,769) per tonne.
The front-month rubber contract on Singapore's SICOM exchange for April delivery last traded at 213 US cents per kg, up 1.7 US cents.
(US$1 = 114.1600 yen)
(US$1 = 6.8983 Chinese yuan)