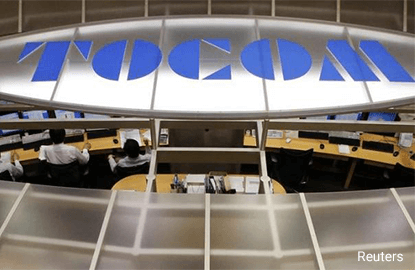 TOKYO (Feb 24): Benchmark Tokyo rubber futures fell for an eighth straight session on Friday, marking their longest losing streak in three years, pressured by declining Shanghai futures.
"Shanghai has lost ground as Chinese speculators apparently shifted focus from rubber to grain such as corn," said Hiroyuki Kikukawa, general manager of research at Nissan Securities.
"Given the bearish sentiment in Shanghai, Tokyo rubber prices may be gradually headed toward 200 yen," he said.
The Tokyo Commodity Exchange rubber contract for August delivery finished 2.3 yen, or 0.9%, lower at 267.1 yen (US$2.37) per kg, after touching the lowest since Jan 4 at 262.5 yen earlier in the session.
The contract shed about 18% in the past eight days, as supply concerns following the Thai floods continued to ease.
For the week, it lost 9.8%, the sharpest since May 2012. It has fallen nearly 30% since hitting its highest intra-day level in more than five years at 366.7 yen late last month.
The most-active rubber contract on the Shanghai futures exchange for May delivery fell 620 yuan to finish at 18,800 yuan (US$2,736) per tonne, weighed down by rising stocks in China, the world's biggest rubber buyer. For the week, it fell 8.4%, its steepest in nearly four years.
Rubber inventories in warehouses monitored by the Shanghai Futures Exchange rose 1.5% from last Friday, the exchange said on Friday.
Still, China's imports of natural rubber rose 6.44% in January from a year earlier, according to China's General Administration of Customs in official customs data.
The front-month rubber contract on Singapore's SICOM exchange for March delivery last traded at 205.0 US cents per kg, down 2.5 US cents.
(US$1 = 112.7600 yen)
(US$1 = 6.8708 Chinese yuan)