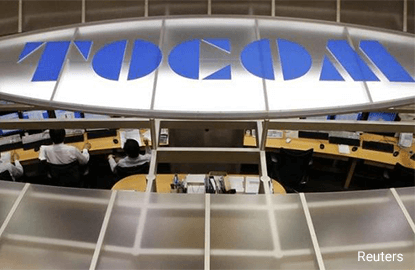 TOKYO (Nov 22): Benchmark Tokyo rubber futures rose to 17-month highs on Tuesday, extending gains into a second session, led by a surge in Shanghai futures on speculative buying while firmer oil prices also lent support.
"It was another day of speculative trade," said Jiong Gu, an analyst with Yutaka Shoji Co.
"Shanghai rubber futures have been attracting lots of new funds from speculators amid some concerns over slower output in Thailand and higher demand in China," he said, adding that the Tokyo market had been just following Shanghai.
The Tokyo Commodity Exchange (TOCOM) rubber contract for April delivery finished 5.4 yen, or 2.4%, higher at 229.5 yen (US$2.07) per kg. Earlier in the session, it hit its highest since June 25, 2015 at 233.4 yen.
Helped by a recovery in some commodity markets such as coal and steel and encouraging signals from top buyer China, along with Beijing's tighter trucking rules that have boosted expectations of higher demand for trucks, rubber prices have soared more than 50% since the end of August.
The most-active rubber contract on the Shanghai futures exchange for January delivery jumped 970 yuan to finish 17,575 yuan (US$2,551.91) per tonne after rising to as high as 17,940 yuan, the highest since July 2014.
"After the government issued regulations curbing trades of other commodities, hot money flew into rubber futures and pushed up the price," said Quan Shuwen, analyst at futures company Okachi.
"In the short term, the downstream demand for rubber is quite good, like demand for tyres," she said, adding that rubber price would rise further as there is no obvious sign that capital is flowing out.
Higher oil prices were also behind the bullish trend, dealers said. Oil prices rose to their highest since late October as the market priced in an expected output cut led by producer cartel OPEC, but analysts warned that a failure to agree a cut could lead to a deepening supply glut by early 2017.
"Since Wednesday is a national holiday in Japan, we may see some profit-taking in overnight trade as it is difficult to predict where the market is headed from here," Gu said.
The front-month rubber contract on Singapore's SICOM exchange for December delivery last traded at 174.5 US cents per kg, up 0.8 cents.
(US$1 = 110.9100 yen)
(US$1 = 6.8870 Chinese yuan)