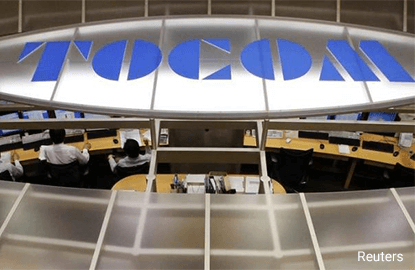 TOKYO (March 2): Benchmark Tokyo rubber futures extended gains on Thursday on the back of a weaker yen and low inventories in Japan.
TOCOM natural rubber stocks have fallen to the lowest in over six years after floods in Thailand hit output and as higher prices in China diverted supplies, raising the risk of TOCOM inventories running out within months.
Tokyo Commodity Exchange (TOCOM) futures, which set the tone for tyre rubber prices in Southeast Asia, however, may not rise much further, with some analysts saying worries about a supply shortage have eased as stockpiles in China are relatively high.
"We may see excess supply in the near future and that is likely to limit a further rise in rubber prices," said a Tokyo-based dealer.
The Tokyo Commodity Exchange rubber contract for August delivery finished 2.9 yen higher at 274.7 yen (US$2.41) per kg.
The most-active rubber contract on the Shanghai Futures Exchange for May delivery rose 130 yuan to finish at 18,855 yuan (US$2,740) per tonne after hitting a one-week low earlier.
The front-month rubber contract on Singapore's SITCOM exchange for April delivery last traded at 211.70 US cents per kg, up 1.7 US cent.
(US$1 = 6.8810 Chinese yuan)
(US$1 = 114.1300 yen)