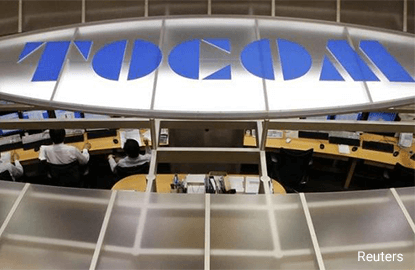 TOKYO (March 14): Benchmark Tokyo rubber futures fell on Tuesday, after hitting a one-week high earlier in the session, as sliding oil prices and weaker Shanghai futures prompted selling, outpacing a softer yen.
"The TOCOM lost ground after Shanghai futures weakened amid some speculations about Beijing's possible tightening of commodities trading regulations," a Tokyo-based dealer said.
The Tokyo Commodity Exchange (TOCOM) rubber contract for August delivery finished down 1.9 yen, or 0.7%, at 262.0 yen (US$2.28) per kg, after touching 267.5 yen, the highest since March 8.
Crude oil prices hovered near three-month lows on Tuesday, with investors waiting for key reports and data that may shed light on a supply overhang in the global market.
The most-active rubber contract on the Shanghai futures exchange for May delivery fell 45 yuan to finish at 17,515 yuan (US$2,531.5) per tonne.
Investors largely shrugged off positive data from the world's second-largest economy.
China's factory output and fixed-asset investment grew 6.3% and 8.9%, respectively, in the first two months of the year, data showed on Tuesday, exceeding market expectations.
The US dollar gained 0.1% to 114.92 yen, but remains below the seven-week high touched on Friday on expectations of a Fed move at the end of a two-day meeting on Wednesday.
A weaker yen makes yen-denominated assets more affordable when purchased in other currencies.
The front-month rubber contract on Singapore's SICOM exchange for April delivery last traded at 196.5 US cents per kg, down 3.4 US cents.
(US$1 = 115.1100 yen)
(US$1 = 6.9188 Chinese yuan)