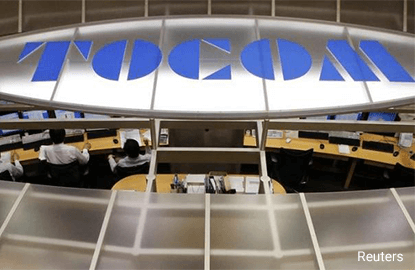 TOKYO (Jan 24): Benchmark Tokyo rubber futures jumped on Tuesday, bouncing back from a nearly 2-week low hit the previous day, following stronger Shanghai futures and as some investors looked for bargains, dealers said.
"It is difficult to analyse the market direction due in part to speculative trades," said Hiroyuki Kikukawa, general manager of research at Nissan Securities.
"The broad trend is still strong, I think, but we may see some more corrections going forward," he said, citing eased supply fears over the recent floods in Thailand.
Thailand, the world's biggest rubber producer, will lose around 7.6% of its output in 2017 after flooding hit the main growing region, lower than the previous week's estimate of 10%, an official at the Rubber Authority of Thailand told Reuters on Friday.
The Tokyo Commodity Exchange (TOCOM) rubber contract for June delivery finished 7.5 yen, or 2.6%, higher at 293.8 yen (US$2.60) per kg. On Monday, it had hit 282.3 yen, the lowest level since Jan 11.
The most-active rubber contract on the Shanghai Futures Exchange for May delivery soared 285 yuan to finish at 20,240 yuan (US$2,952.59) per tonne.
"Investors will likely focus on the yen's level and global stock market moves," Kikukawa said.
The US dollar was up 0.1% at 112.84 yen but touched a low of 112.52 earlier in the session, its weakest since Nov 30, and well below its overnight high of 114.45.
A stronger yen makes yen-denominated assets less affordable when purchased in other currencies.
Japanese stocks declined on Tuesday as US President Donald Trump's protectionist policy stance rattled investors while banks led the losses on sliding US and global bond yields.
The front-month rubber contract on Singapore's SICOM exchange for February delivery last traded at 212.6 US cents per kg, up 3.3 US cents.
(US$1 = 113.0500 yen)
(US$1 = 6.8550 Chinese yuan)