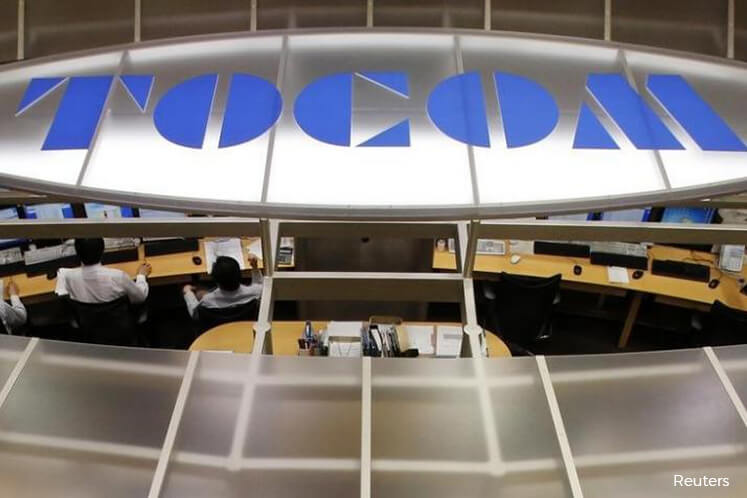 TOKYO (March 31): Benchmark Tokyo rubber futures rose on Friday as gains on Wall Street boosted investor risk appetite, but posted losses for the week and the month on continued decline in the Shanghai market as speculators unwound their long positions.
The Tokyo Commodity Exchange (TOCOM) rubber contract for September delivery finished 3.5 yen, or 1.4%, higher at 245.0 yen (US$2.19) per kg.
It fell 1% for the week and 8% for the month. For the quarter, it declined 7% after jumping more than 60% in the previous three-month period.
"A rise in the US stock market helped revive risk appetite among investors, giving a support to rubber," said Toshitaka Tazawa, an analyst at Fujitomi Co.
Wall Street gained on Thursday after data showed US economic growth was stronger than previously reported last quarter, helped by robust consumer spending, and the tech-heavy Nasdaq set a record closing high.
"Some investors also made position adjustments ahead of the end of the month," Tazawa added.
A softer yen against the US dollar, which makes yen-denominated assets more affordable when purchased in other currencies, also lent support, dealers said.
The dollar added 0.1% to 112.07 yen, after edging up to its highest level since March 21. It was up 0.6% for the week.
The most-active rubber contract on the Shanghai Futures Exchange for September delivery dropped 70 yuan to finish at 16,335 yuan (US$2,371) per tonne.
"Given the fact that the Thai government plans to sell its stockpiles, the market is expected to stay under pressure in the coming weeks, with the TOCOM benchmark likely heading toward 230 yen," Tazawa said.
Thailand has said that it aims to offload remaining 107,000 tonnes of rubber stockpiles by the end of May.
The front-month rubber contract on Singapore's SICOM exchange for April delivery last traded at 173.5 US cents per kg, down 2.4 US cents.
(US$1 = 111.8300 yen)
(US$1 = 6.8902 Chinese yuan)