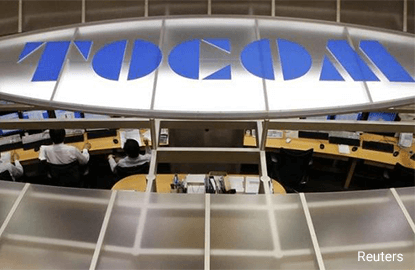 TOKYO (March 1): The Tokyo Commodity Exchange's (TOCOM) natural rubber stocks have fallen to the lowest in over six years after Thai floods cut output and as higher prices in China divert supplies, raising the risk TOCOM inventories may run out within months.
The dwindling stocks may also squeeze prices of near-term contracts, which recently traded at their highest premium to later-dated contracts in over five years.
"If there are no fresh shipments coming to Japan soon, we may see prices of the March and April contracts shooting up like it did with the February contract," a Tokyo-based dealer said.
The TOCOM's February contract expired on Feb 22 at 331 yen (US$2.91) per kg, marking the highest settlement price for an expired contract since August 2011.
Hit by tighter supplies following the flooding in Thailand, the world's biggest rubber producer, rubber inventories at TOCOM-approved warehouses have plunged to 1,489 tonnes as of Feb 20, the lowest since August 2010 and down 79% from a year ago.
Supplies have also been diverted from Japan to China, the world's biggest rubber buyer, where prices have been persistently higher than in Tokyo and where demand is expected to rise after China introduced tighter rules on how much freight trucks can carry last year, said three Japanese rubber dealers.
The most active Japanese rubber future was currently trading at 273.5 yen per kg versus the equivalent of 309 yen per kg for the most active contract on the Shanghai Futures Exchange (ShFE).
Higher imports contributed to a 56% rise in rubber stocks at warehouses in the Chinese port of Qingdao since late November to 157,000 tonnes by mid-February, and a 32% increase in on-warrant ShFE inventories since late November.
The price structure of the TOCOM market, with nearby prices sharply exceeding those for later delivery, has also deterred producers from delivering fresh stocks into TOCOM warehouses.
"Given the backwardation, Thai producers or Japanese traders are hesitant to bring supplies to Japan as they will make a loss if they make shipment now, as it takes a few weeks to bring them and store at the TOCOM warehouse," a Tokyo-based trader said.
There are also structural reasons for the drawdown, the dealers said.
"Chinese companies have invested in rubber producers and dealers in Southeast Asia, which encouraged the material flow to China," said Jiong Gu, an analyst at Yutaka Shoji Co.
"Also, Shanghai futures' trading volume has grown while the TOCOM's rubber trade has declined, making Tokyo a less attractive destination," he said, noting the exit of some major Japanese traders from the business in recent years.
The TOCOM inventory could fall to below 1,000 tonnes after the February contract's delivery of 103 lots, equivalent to 515 tonnes, are taken out from the warehouses. If the March contract keeps its current open interest at 190 lots, worth 950 tonnes, and the April contract holds at 1,730 lots, worth 8,650 tonnes, the TOCOM inventory theoretically could run out within months.
Taiki Obuchi, spokesman at the TOCOM, said the exchange recognises rubber inventory is low, but has no plan to take any measures for now.
"We will closely watch the situation and will consider taking measures if needed," he said, adding that sellers will need to close their positions by buying back if there is no physical supplies to deliver.
(US$1 = 113.5700 yen)