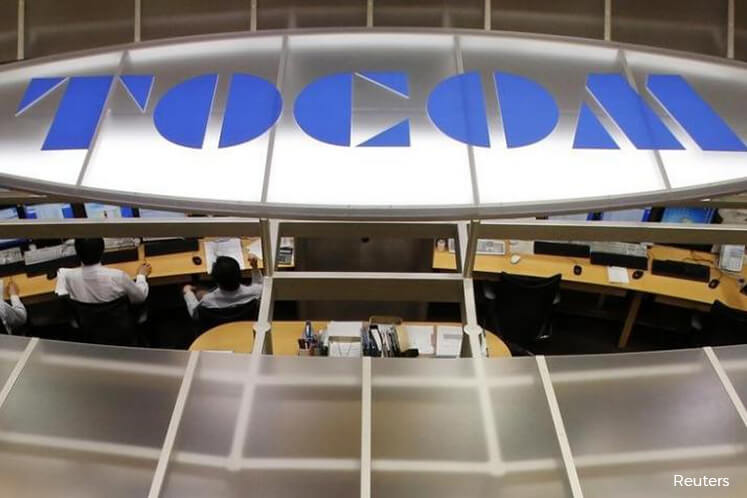 TOKYO (March 22): Benchmark Tokyo rubber futures tumbled on Wednesday to their lowest since December after Shanghai futures extended losses to touch a four-month low as growing doubts about US President Donald Trump's economic growth agenda prompted investors to dump risky assets.
"Investors moved away from risky commodity assets, including rubber, after fears over Trump's ability to deliver his promised economic measures led to a sell-off on Wall Street," said Jiong Gu, analyst, Yutaka Shoji Co.
Wall Street fell on Tuesday as investors were worried that Trump will struggle to deliver promised tax cuts that propelled the market to record highs in recent months, with nervousness deepening ahead of a key healthcare vote.
Japan's Nikkei share average slid on Wednesday to its lowest close since late February, taking its cue from a slide in Wall Street and a strengthening of the perceived safe-haven yen.
The Tokyo Commodity Exchange (TOCOM) rubber contract for August delivery finished down 14.0 yen, or 5.3%, at 249.0 yen (US$2.24) per kg, hitting the lowest since Dec 27.
The most-active rubber contract on the Shanghai futures exchange for September delivery plunged 1,125 yuan to finish at 17,010 yuan (US$2,469.9) per tonne. Earlier in the session, it hit 16,960 yuan, the lowest since Nov 16.
On the downside, the US dollar wallowed below the 112-yen level in troughs not seen since November. A stronger yen makes yen-denominated assets less affordable when purchased in other currencies.
Oil prices also dipped on Wednesday as rising crude stocks in the United States underscored an ongoing global fuel supply overhang despite an OPEC-led effort to cut output.
The front-month rubber contract on Singapore's SICOM exchange for April delivery last traded at 190.2 US cents per kg, down 8.9 US cents.
(US$1 = 111.1700 yen)
(US$1 = 6.8870 Chinese yuan)