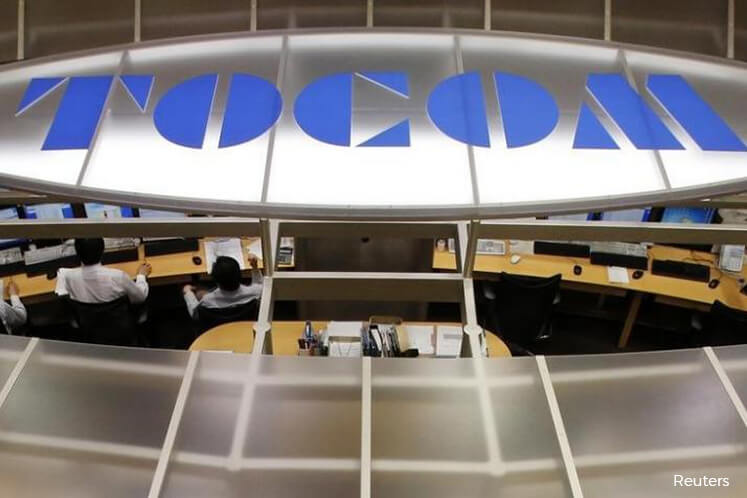 TOKYO (March 21): Benchmark Tokyo rubber futures slid on Tuesday, following a plunge in Shanghai futures while a firmer yen prompted fresh selling after market participants in Tokyo returned from a public holiday on Monday.
The Tokyo Commodity Exchange (TOCOM) rubber contract for August delivery finished 5.0 yen, or 1.9%, lower at 263.0 yen (US$2.33) per kg.
"Weaker Shanghai futures and the yen's gain weighed on market sentiment," said Hiroyuki Kikukawa, general manager of research at Nissan Securities.
The most-active rubber contract on the Shanghai Futures Exchange for September delivery plunged 575 yuan, or 3.1%, to finish at 17,975 yuan (US$2,606) per tonne.
The US dollar added 0.2% to 112.79 yen as bargain-hunting emerged after it dipped as low as 112.26 earlier, its deepest trough since Feb. 28.
The dollar was on the defensive, after Chicago Federal Reserve President Charles Evans reinforced the perception that the US central bank won't accelerate the pace of its interest rate hikes.
A stronger yen makes yen-denominated assets less affordable when purchased in other currencies.
"If the TOCOM benchmark slips below a key resistance of 250 yen, selling may get further momentum," Kikukawa said, adding that any further gains in the yen will also add to pressure.
The front-month rubber contract on Singapore's SICOM exchange for April delivery last traded at 199.0 US cents per kg, down 3.3 US cents.
Rubber inventories at TOCOM-approved warehouses had dropped to 1,317 tonnes as of March 10, the lowest since July 2010 and down about 80% from a year ago, according to TOCOM data.
(US$1 = 112.6500 yen)
(US$1 = 6.8988 Chinese yuan)