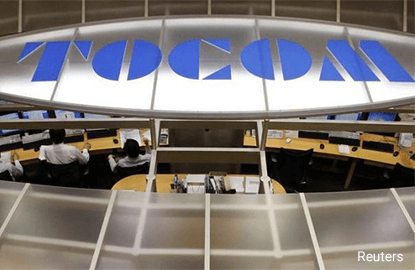 TOKYO (Jan 13): Benchmark Tokyo rubber futures on Friday snapped a three-day rally, sliding from a near four-year high hit in the previous session, on profit-booking but posted a weekly gain of nearly 10% on supply fears following Thai floods.
"Investors and traders wanted to adjust their positions ahead of the weekend after seeing a sharp rally that boosted benchmark to above the key 300-yen mark," said a Tokyo-based dealer who requested anonymity.
The Tokyo Commodity Exchange (TOCOM) rubber contract for June delivery finished down 5.5 yen, or 1.8%, at 293.5 yen (US$2.56) per kg. In the previous session, it hit 300.9 yen, the highest since March 11, 2013.
But for the week, the TOCOM futures, which set the tone for tyre rubber prices in Southeast Asia, managed to post a 9.7% gain amid supply concerns after flooding hit a major rubber-producing area in Thailand.
Thailand, the world's biggest rubber producer, will lose around 10% of its rubber output in the 2016-2017 crop year after floods affected the country's main growing region, a senior industry official said on Thursday.
Global natural rubber output is likely to fall in the first quarter of 2017 as floods have disrupted tapping in Thailand, the Association of Natural Rubber Producing Countries (ANRPC) said. Output for the period is expected to fall 0.8% from a year-ago level to 2.44 million tonnes.
"The market may see a further correction early next week, but it is expected to recover later next week as I don't think the upward trend has finished, given the uncertainty over production in Thailand," the dealer said.
The most-active rubber contract on the Shanghai futures exchange for May delivery rose 265 yuan to finish at 20,330 yuan (US$2,947.23) per tonne.
The front-month rubber contract on Singapore's SICOM exchange for February delivery last traded at 210.0 US cents per kg, down 2.2 US cent.
(US$1 = 6.8980 Chinese yuan)
(US$1 = 114.8000 yen)