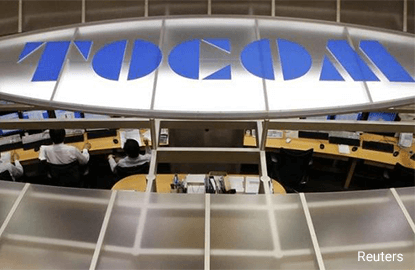 TOKYO (March 10): Benchmark Tokyo rubber futures snapped a 3-day losing streak on Friday after hitting a 2-1/2 month low earlier in the session, with investors looking for bargains and helped by a weaker yen, but it still booked a weekly loss amid falling Shanghai futures.
"Rubber markets in Tokyo and Shanghai have peaked out," said Masayo Kondo, president of Commodity Intelligence, a Japanese commodities market research company.
"Chinese speculators have been moving out from rubber and other commodities and supply fears (that) emerged early this year in the wake of the Thai flooding have eased," he added, predicting a bearish trend going forward.
The Tokyo Commodity Exchange (TOCOM) futures, which set the tone for tyre rubber prices in Southeast Asia, have lost nearly 30% since hitting the highest since 2011 in late January.
The TOCOM rubber contract for August delivery finished 4.7 yen or 1.8%, higher at 261.7 yen (US$2.27) per kg on Friday, after hitting the lowest since Dec 29 of 255.4 yen earlier in the session.
For the week, it marked a 4.1% drop.
The dollar rose to its highest level against the yen since Jan 19 on Friday, as investors awaited U.S. jobs data that is likely to reinforce expectations of an interest rate hike next week by the Federal Reserve. A weaker yen makes yen-denominated assets more affordable when purchased in other currencies.
On the downside, the most-active rubber contract on the Shanghai futures exchange for May delivery slid 80 yuan to finish at 17,640 yuan (US$2,551) per tonne.
"I expect the Tokyo prices to slip below 250 yen soon and will be traded between 200 and 250 yen for a while," Kondo said.
The front-month rubber contract on Singapore's SICOM exchange for April delivery last traded at 199.4 U.S. cents per kg, up 1.8 cent.
Rubber inventories at TOCOM-approved warehouses fell to 1,421 tonnes as of Feb 28, the lowest since July 2010 and down 80% from a year ago, according to TOCOM data.
(US$1 = 115.4100 yen)
(US$1 = 6.9147 Chinese yuan)