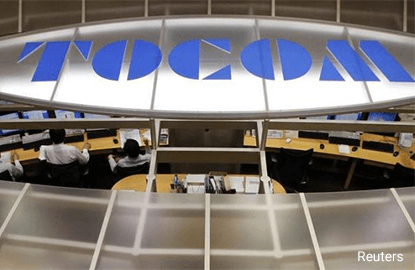 TOKYO (Feb 23): Benchmark Tokyo rubber futures tumbled more than 5% on Thursday, extending losses into a 7th straight session and hitting a near 7-week closing low, as plunging Shanghai futures in late trade prompted a flurry of selling in Tokyo near the close.
The Tokyo Commodity Exchange's (TOCOM) new rubber contract for August delivery slid 14.9 yen, or 5.2%, from an opening price of 284.3 yen to finish at 269.4 yen (US$2.38) per kg, the lowest closing since Jan 6.
The benchmark fell for a seventh session in a row, the longest losing streak since September 2014, with the declines over the past seven days totalling about 17%, also as supply concerns following the Thai floods continued to ease.
"Shanghai market took a beating in late trade amid rising inventories in both Shanghai and Qingdao, also sparking selling in Tokyo," said Jiong Gu, an analyst at Yutaka Shoji Co.
The most-active rubber contract on the Shanghai futures exchange for May delivery slid 1,250 yuan to finish at 18,690 yuan (US$2,718) per tonne, after touching a low of 18,565 yuan, the lowest since Jan 9.
Market sentiment has soured after Shanghai dropped to below the key 20,000-yuan mark, dealers said.
The front-month rubber contract on Singapore's SICOM exchange for March delivery last traded at 205.1 US cents per kg, down 10.8 US cents.
(US$1 = 6.8769 Chinese yuan)
(US$1 = 113.2100 yen)