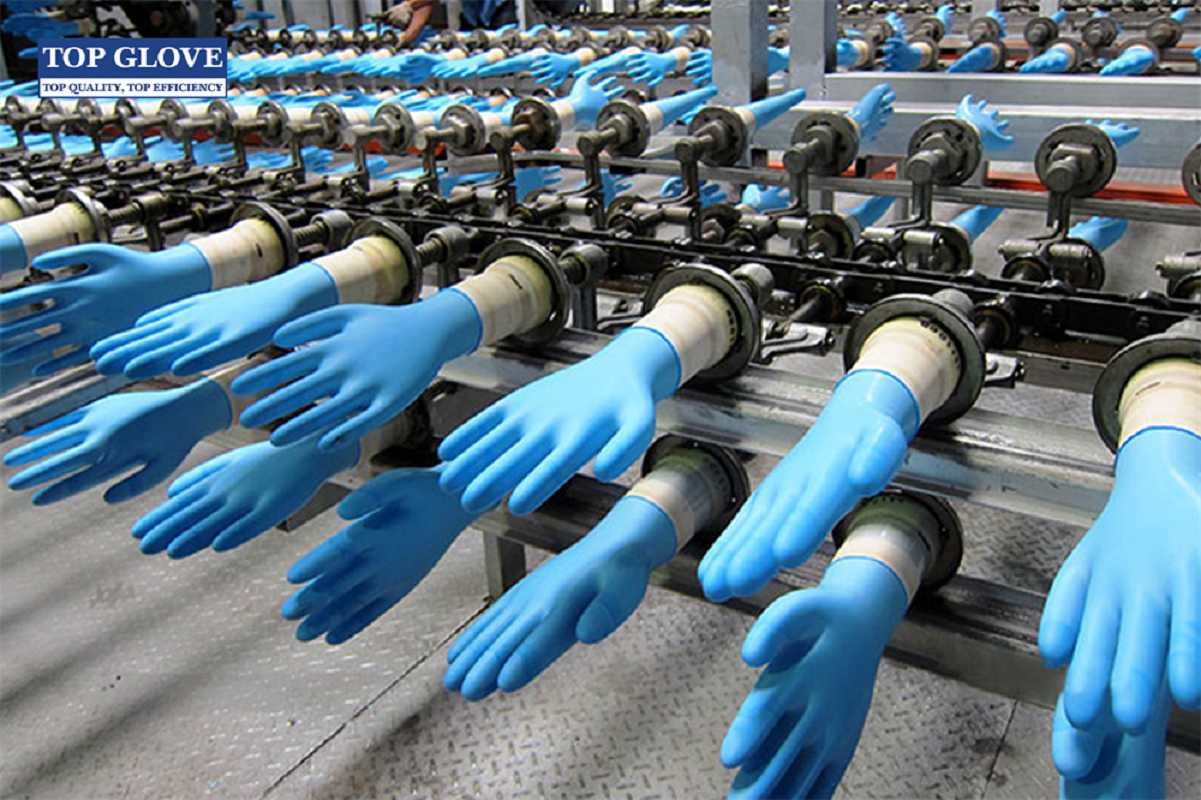 KUALA LUMPUR (April 1): Top Glove Corp Bhd rebounded today after it sank below the RM5 level as bargain hunting emerged following the heavy selldown in the past three days.
The glove stock, which was hammered amid concerns on the forced labour issue that Top Glove is facing, climbed as much as 19 sen or 4.2% to RM4.71 this morning. At 11.25am, the counter was traded at RM4.64, still up 12 sen or 2.65%.
Its peers Supermax Corp Bhd and Hartalega Holdings Bhd was also heading north this morning.
Supermax climbed as much as 18 sen or 4.72% to RM3.99. Hartalega also gained as much as 14 sen or 1.57% to RM9.07.
KAF Research joins other analysts in cutting the target price of Top Glove, which is also busy with its proposed primary dual-listing on the Hong Kong Stock Exchange to raise over RM7 billion. 
In a note Tuesday, KAF Research maintained its "buy" call on Top Glove but revised down its target price to RM6.84, from RM7.41, as it pegged 2022 forecast earnings per share of 36 sen, one standard deviation (SD) below five-year mean price-to-earnings ratio (PER) of 19 times due to the imminent reversal in earnings following the forced labour findings recently.
"After months of investigation, the US Customs and Border Protection (CBP) has found evidence of forced labour used in the production of disposable gloves by Top Glove. However, it is still uncertain at this juncture if the verdict by CBP is final and would result in a total ban of Top Glove's products as the company seeks more clarity from the regulator.
"But what is more certain now is that resolution on this issue may take longer than initially expected," it said.
Consequently, it revised the group's sales assumption lower to take into account a continued decline in sales contribution from the US.
KAF Research trimmed its earnings forecast for FY21 by 3%, FY22 by 8% and FY23 by 7% as it previously expected the management would resolve its withhold release order from CBP within the first half of 2021 which in turn would increase the sales to the US.
Still, KAF Research views Top Glove as a good bargain even with lower earnings forecasts.
"Despite the revision, valuation is compelling at forward PER of 12 times which is more than 3.0SD below average. In addition, the stock offers more than 15% dividend yield at current price," it said.