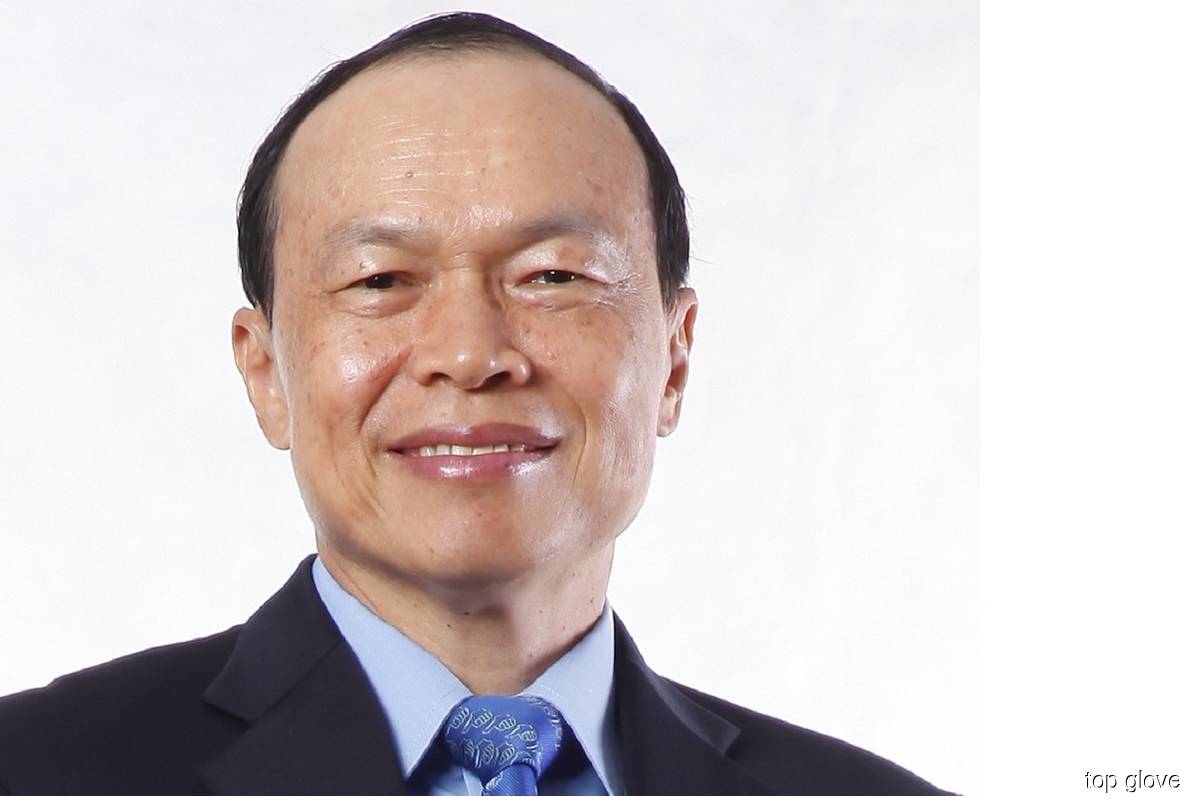 KUALA LUMPUR (Oct 4): Top Glove Corp Bhd executive chairman Tan Sri Dr Lim Wee Chai has bought more shares in the glovemaker, raising his total interest in the company to 2.91 billion shares or a 36.33% stake.
According to a Bursa Malaysia filing on Tuesday (Oct 4), Lim's TS Dr Lim WC (L) Foundation acquired a block of two million shares in Top Glove on Monday (Oct 3) for 61.5 sen per share, as well as a block two million shares last Friday (Sept 30) for 60 sen per share.
Lim's latest purchase raised his indirect interest in the rubber glove company to 8.55%, which comprises 684.19 million shares, the filing showed. His direct interest in the company stood at 27.79% or 2.22 billion shares.
Previously on Aug 30, the glovemaker's chairman held a direct stake of 27.64% (2.21 billion shares) in the company and an indirect stake of 8.5% (680.19 million shares). From Sept 20 to 29 alone, the Top Glove boss acquired a cumulative 10.2 million shares in the glovemaker across six separate blocks.
The share prices of glovemakers, including Top Glove, have been on a declining trend, as profits were hit by the sharp fall in the average selling price (ASP) of rubber gloves following industry oversupply as a result of aggressive capacity ramp-up during the pandemic.
For the financial year ended Aug 31, 2022 (FY22), Top Glove's full-year net profit plunged 96.94% to RM235.97 million from RM7.71 billion a year ago, while revenue fell 65.94% to RM5.57 billion from RM16.36 billion.
Top Glove shares, which have fallen 76.06% year-to-date, ended 2.5 sen or 4.2% higher at 62 sen on Tuesday. At its last close, the group is valued at RM5.09 billion.