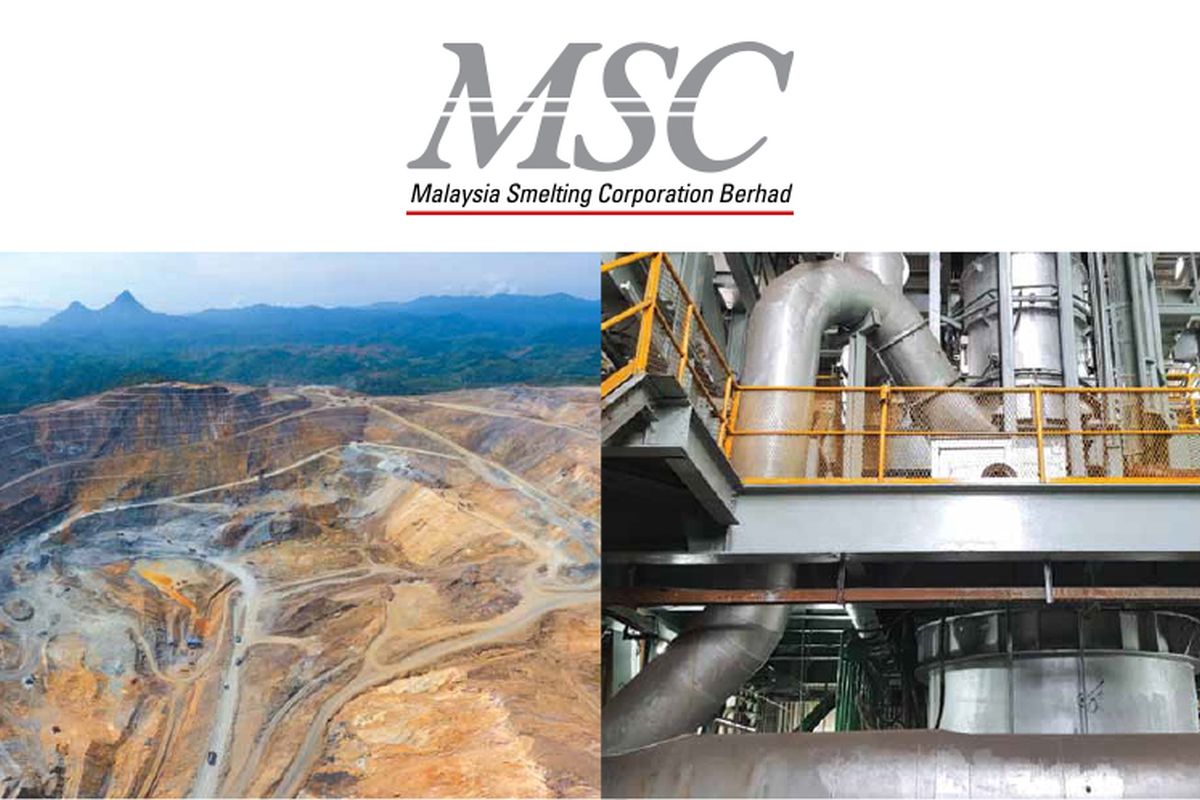 KUALA LUMPUR (June 9): Malaysia Smelting Corp Bhd (MSC) has declared force majeure after suspending its tin mining and smelting operations from Friday (June 4) until Monday (June 14) in line with the Malaysian Government's implementation of the total lockdown across the country to curb the spread of the Covid-19 pandemic.
A force majeure declaration aims to free parties in a contract from their obligations due to extraordinary circumstances.
In a Bursa Malaysia filing today, MSC said it has issued a notice of force majeure to its customers as the disruption in production will lead to a slowdown in the company's scheduled delivery of tin.
"Pursuant to this, all contractual obligations are immediately suspended. The company will notify the customers of the termination or cessation of the force majeure notice as soon as we are able to resume the level of operations that will enable MSC to meet its contractual obligations.
"Appropriate updates will be furnished in due course as and when the need arises," MSC said.
On May 28, the Prime Minister's Office of Malaysia (PMO) said in a statement that the National Security Council (NSC) had decided to implement phase one of the total lockdown across the country from June 1 until June 14.
The PMO said that during the total lockdown, all industries are not allowed to operate except "essential economic and service sectors" which are listed by the NSC.
Today, MSC said the company as a key supplier to the global tin supply chain, has appealed to the relevant Government agencies to be allowed to operate at 60% workforce capacity in adherence with the standard operating procedures set by the Ministry of International Trade and Industry.
According to MSC, the temporary suspension of its operations is expected to have an impact on the company's operations and financial performance for financial year ending December 31, 2021.
"At this juncture, the company is unable to ascertain the extent of the impact. The Government has announced that further phases of lockdown will be implemented, if required.
"It is not known if further restrictions may be imposed in future phases of the lockdown," MSC said.
At 5pm today, MSC's share price closed unchanged at RM2.11, giving the company a market capitalisation of RM844 million.
MSC has 400 million issued shares.