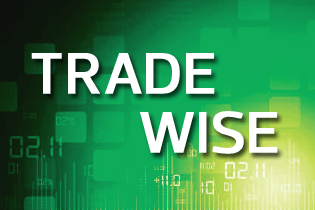 FOR the two textbook and study aid publishers listed on Bursa Malaysia, Sasbadi Holdings Bhd and Pelangi Publishing Group Bhd, their valuations could not be more different despite competing in the same industry and sharing the same business model.
Traditionally perceived as a defensive sector, it is highly peculiar that while Pelangi is trading at 11.8 times historical price-earnings ratio (PER) for a market capitalisation of about RM55 million, Sasbadi is trading at more than 25 times PER for a market cap of close to RM315 million.
The latter is the kind of valuation normally given to high-growth concept stocks, such as ICT (information communications technology) firms that have been gaining interest recently owing to the Goods and Services Tax (GST) implementation or, until the end of last year, oil and gas players.
The reason for the huge PER disparity between Pelangi and Sasbadi could be their different strategies for growth. According to analysts, Pelangi appears to lag behind in terms of business diversification moves while Sasbadi has made inroads into new ventures, partly thanks to the cash pile it raised during its IPO in July 2014.
In an interview with The Edge, Sasbadi co-founder and group managing director Law King Hui says the education industry is not as sedate as some might have perceived.
"Although we have been around for 30 years, we want to be perceived as a growth company instead of a maturing one. We have become an education solutions provider and not just a bookseller, and the services we can give could eventually encompass different education segments and be replicated regionally too," he says.
Law explains that the Malaysia Education Blueprint (2013-2025) clearly lays out the areas for learning growth, which in turn allows the company to leverage its business in those areas.
"From the blueprint, we have an idea of what the government wants to achieve and the areas of emphasis," he says. "From the 11 main strategies, there are three in which Sasbadi can align itself to as a company. The areas are equal access to high-quality education, multi-lingualism for students, and leveraging information technology to improve the effectiveness of teaching and learning."
It is interesting to note that Sasbadi plans to develop expertise in-house without resorting to pricey purchases. Its investments since listing have been modest, having acquired intellectual property rights from two publishers for a combined RM6.5 million to venture into the teacher training and post-secondary education segments.
"We have our own full-time software development team for the IT and e-learning side. Any M&A would be more focused towards other publishing companies that are involved in segments that Sasbadi does not have a presence in," says Law.
Having earmarked RM11.5 million to acquire a local Chinese publisher, it still has a cash pile of RM13.63 million, with negligible borrowings. The remaining cash translates to cash per share of 11 sen, compared against the stock's RM2.48 closing price on May 14.
Law acknowledges that institutions and funds are keen on owning Sasbadi shares, but they could be put off with the stock's tight liquidity, given the company's current small share base of just 120 million shares. The three largest shareholders of the company, including Law, already control 50.2% of the firm.
He refuses to comment on whether Sasbadi intends to issue new shares via a placement to improve liquidity, but hints that future fundraising is a distinct possibility.
On the other hand, the business fundamentals of a publisher remain sound. Companies such as Pelangi and Sasbadi typically enjoy margins of up to 50% on textbook contracts tendered out by the Ministry of Education. The companies also have negligible gearing, but this may soon change as both companies seem to be actively gearing for growth.
On the other hand, seasonality of earnings is a key concern in the education sector. Purchases of study books typically peak in the beginning of the year as students prepare for the upcoming school session. This means that book publishers such as Pelangi and Sasbadi report their strongest earnings during the quarter corresponding to the December to March period, which means much weaker earnings numbers for the rest of the year.
"Yes, some investors may be taken aback by this factor, but we are trying our best to smooth things out and we believe the overall full-year numbers will speak for themselves," says Law.
He explains that Sasbadi's digitisation strategy would mitigate this effect and ensure a steadier income source. One such venture is the licensing of its e-learning online platform to Indonesian publisher PT Penerbit Erlangga, in which Sasbadi gets an 8% cut of each 12-month subscription sale made by Erlangga to students.
There is good potential, given Indonesia's massive student population in both primary and secondary school levels. While Law does not disclose Erlangga's pricing, previous analyst estimates pegged similar subscription models at between RM100 and RM200 per subscription. This means that Sasbadi stands to gain up to RM16 in royalty payments per subscription sold while Erlangga handles distribution and sales.
"The royalty income is expected to come in as early as next month. We are optimistic to see good contribution from this in our next quarterly announcement… let's see how it goes," says Law.
It is worth noting that Sasbadi's net asset per share is just 79 sen, relative to its current share price of RM2.48. This shows investors are placing a substantial premium in Sasbadi shares in anticipation of earnings and asset growth arising from new ventures and acquisitions.
However, the run-up in its share price is not necessarily to Sasbadi's advantage. Investors may be put off by the high stock price, while the company will face a challenge in pricing the shares if it were to proceed with a placement exercise. Funds that are already invested in the company may also be keen to take profits at present levels, which could leave the share price prone to a significant correction.
---
Note: The Edge Research's fundamental score reflects a company's profitability and balance sheet strength, calculated based on historical numbers. The valuation score determines if a stock is attractively valued or not, also based on historical numbers. A score of 3 suggests strong fundamentals and attractive valuations. Visit www.theedgemarkets.com for more details on a company's financial dashboard.
This article first appeared in The Edge Malaysia Weekly, on May 18 - 24, 2015.