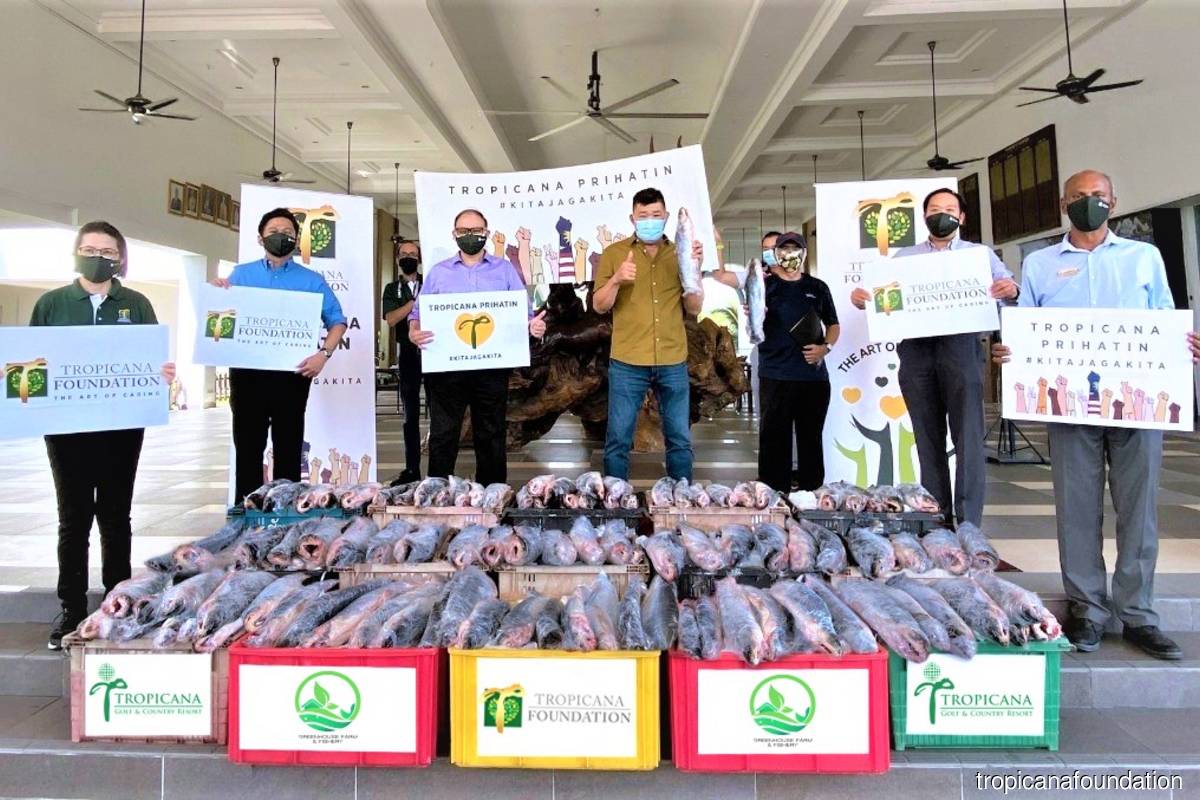 PETALING JAYA (Oct 28): Tropicana Foundation, the charity arm of Tropicana Corp Bhd, teamed up with Kuan Chee Heng — also known as Uncle Kentang — to donate ikan patin (silver catfish) to over 600 underprivileged households in the Klang Valley. Tropicana Golf & Country Resort and Greenhouse Farm & Fishery, Tropicana's agriculture arm, worked together to clean, wrap, and pack the fishes to retain freshness and flavour, it said in a press statement on Thursday.
"We are very happy to co-host this charity initiative with Kuan Chee Heng, or affectionately known as Uncle Kentang, as this donation will go towards helping 628 families across the Klang Valley. Fish is an important source of protein, omega-3 fatty acids and iron. Tropicana Foundation is committed to helping Malaysia build healthy, vibrant communities," said Tropicana Corp executive director Foo Ken Nee.
In the press statement, the developer highlighted how one in five children under the age of five in Malaysia are stunted and one in 10 suffer from wasting due to malnutrition or illness, as reported by National Health and Morbidity Survey. The same survey found that one in three women of reproductive age in the country has anaemia. 
Fish is among the healthiest foods on the planet. It's loaded with important nutrients such as protein and vitamin D. Fish is also a great source of omega-3 fatty acids, which are incredibly important for one's body and brain, the statement said.
Meanwhile, Uncle Kentang, who got his nickname by donating potatoes to the poor, was bestowed the Commonwealth Points of Light Award by Queen Elizabeth II for his outstanding volunteer work in June 2021. The 57-year-old philanthropist is only the fourth Malaysian to have received the award and is also known as the 10 cents man for providing ambulance services, taxis and selling items for 10 cents to the poor and needy. 
Kuan also runs a food bank, a community policing team, helps arrange shelter for domestic abuse survivors, and operates a suicide hotline.