This article first appeared in Forum, The Edge Malaysia Weekly, on July 5, 2021 - July 11, 2021.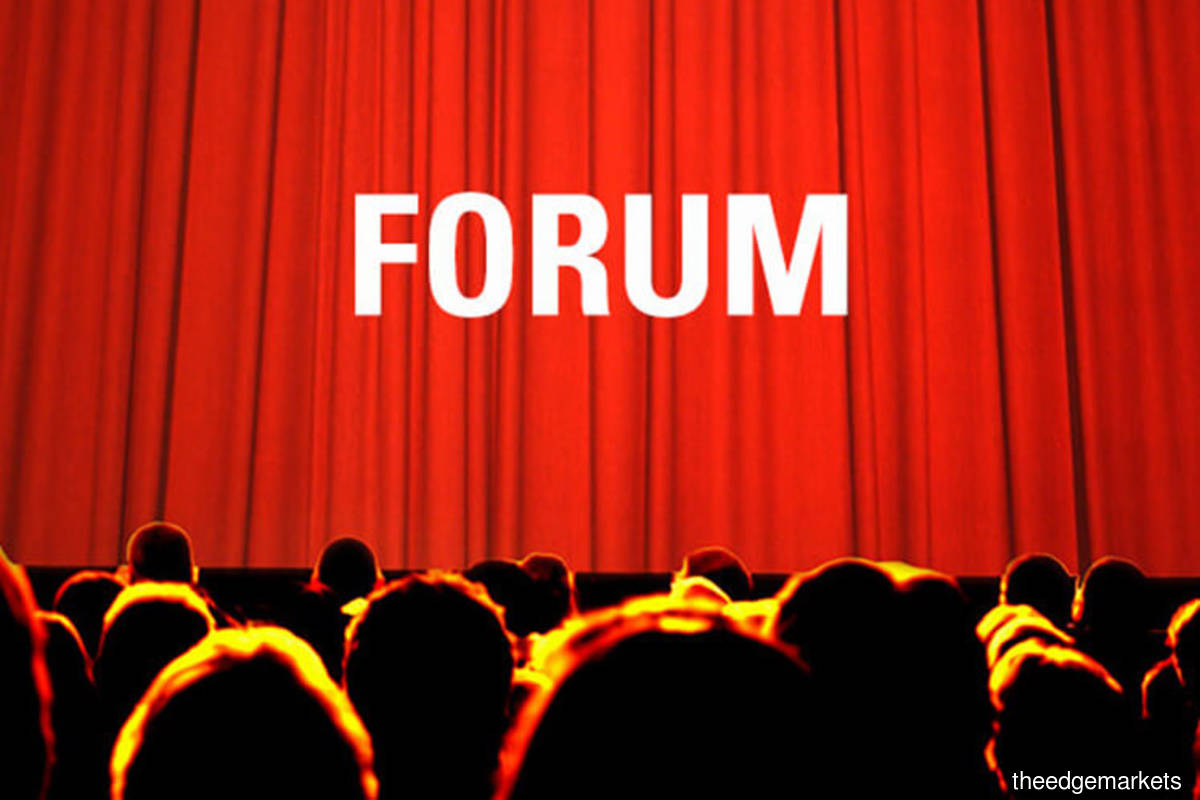 The past few months have seen business leaders placing their most tricky bets yet. With the ongoing pandemic and resulting lockdowns of varying degrees, businesses have been challenged in how they plan for their future, conserve cash to stay liquid and prevent disruption to operations. Weighed down by the uncertain global and domestic economic climate, business leaders, in particular directors, need to confront some tough questions, including what they need to do when the business faces inevitable distress.
Warning signs and interpretation of information
At the speed with which the landscape is evolving, it is crucial to identify potential signs of distress as early as possible. Think of it like personal health. An early diagnosis typically gives doctors a broader array of potential treatments. Ignoring symptoms until one's condition gets worse will result in more limited, and possibly more drastic, treatment options.
Some common warning signs directors need to recognise include:
Profit not converting to operating cash flow
Frequent (and unplanned) fundraising activities
Declining revenue and profit or recurring losses
High and increasing interest payments
Downgrade in credit rating and heavy debt load
Extended receivables and payables days
Steep decline in share price
Sudden departure of key executives within a short span of time
But how can directors best diagnose such symptoms, especially when they aren't at the company every day? As a start, they can critically examine the company's performance information provided by management at every meeting. A good gauge that things are in order is to observe the way the information is presented and assess whether it is consistently communicated and what trends are visible.
Directors need to determine if the information is consistent with intelligence from other sources about the state of the industry and the company. If one or more of the above warning signs pop up, the right thing to do is to press for more details or explanation.
Directors need to be firm in seeking answers while keeping in mind that management may be preoccupied with day-to-day operations and may not be as sensitive to systemic threats to the business. This is in line with the board responsibilities set out in the recently released Malaysian Code on Corporate Governance 2021, which states that the board should govern and set the strategic direction of the company while exercising oversight on management.
Despite being vigilant, it is important for directors to accept that distress is sometimes unavoidable, especially in a Covid-19 weakened economy. It makes good business sense to tackle distress up front as proactive actions preserve options, earn the trust of employees and investors, and provide the company with greater ability to negotiate from a position of strength. In response to distress, directors could take the route of restructuring the company.
Restructuring as a solution
When contemplating restructuring, directors first need to be aware of the options available to them. A restructuring plan could involve renegotiating the terms or rearranging the nature of the company's financing (a financial restructuring) or changing the way a business operates (an operational restructuring), or a combination of both.
In evaluating restructuring plans, it is important for directors to appreciate that there is no "one size fits all" approach. Each plan is unique to the circumstances of the business being restructured. Directors therefore must have access to all the relevant information and have the right tools to analyse and interpret this information. This is crucial in helping them make informed decisions on the most appropriate restructuring plan for the business in the light of their fiduciary duties to the company and its stakeholders.
Once a restructuring plan is developed and approved, directors will need to actively monitor the implementation of the plan to ensure its success. To help facilitate this complex process, it is common to have a dedicated restructuring /transformation committee with direct line of reporting to the board. Where specialised skills may not be available internally, the board may consider engaging suitably qualified advisers to assist in the development, implementation and monitoring of a restructuring plan.
However, restructuring plans are not foolproof. Despite the best efforts of all stakeholders involved, a restructuring exercise may fail. In the face of a liquidity and credit crunch, a company may be deemed insolvent. What does this mean for directors?
Directors' role in insolvency
Dealing with insolvency comes with its own set of challenges. Key issues directors need to be mindful of are directors' liability for insolvent trading and how their fiduciary duties may change when the company is insolvent.
Very simply, when a company is insolvent, there is a shift in priority of directors' fiduciary duties, that is, the best interests of the creditors become paramount. Incurring additional debt when a company is insolvent could result in the directors being held personally liable for the debt. This is referred to as insolvent trading.
Accordingly, in the period leading up to insolvency, directors' actions and approval of transactions can come under intense scrutiny by stakeholders. Directors must be careful not to approve transactions that may be preferential to one set of stakeholders or may be deemed undervalued if they believe the company is slipping into insolvency. Such transactions run the risk of being voided if a liquidator or judicial manager gets appointed over the company.
Finally, it is within the power of the liquidator to conduct investigations into the actions of directors leading up to the insolvency to determine whether there is cause for legal action against the directors. Defending such claims can require significant time and money in addition to irreparable reputational impact.
This area is complex and potentially susceptible to litigation by various stakeholders who will try to maximise their recoveries. Directors would do well to seek legal and professional advice when navigating the zone of insolvency to ensure they are addressing their fiduciary duties effectively.
In conclusion, directors need to exercise vigilance in navigating these uncertain times. They should keep an eye out for warning signs, act on them in a timely manner and accept that in some cases, a restructuring may be appropriate. At all times, they should be aware that dealing with distress can be a complex and nuanced matter — and they should seek help as appropriate — before it is too late.
---
Lee Chui Sum is deals partner and Ganesh Gunaratnam is deals director at PwC Malaysia