This article first appeared in Forum, The Edge Malaysia Weekly, on August 23, 2021 - August 29, 2021.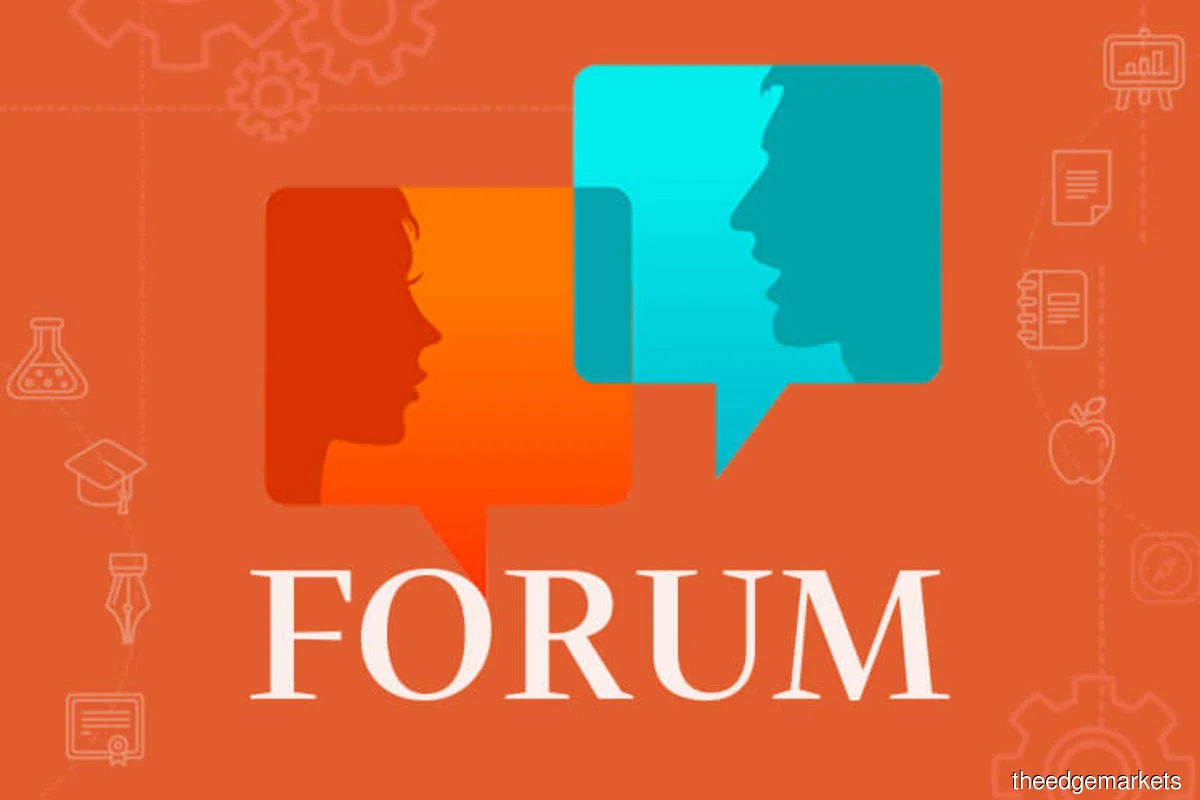 The Covid-19 pandemic has upended the rules of the game for businesses. Many have been forced to take a hard look at the "nuts and bolts" of their business and rethink what survival really means. For business owners, these extraordinary times have been a reality check on how resilient and agile their organisations are, and what needs to be done to future-proof their business against systemic shocks and other disruptive forces.
PwC's recent Act Now to Recover survey shines a light on the disruptions faced by business owners in Malaysia amid the current economic climate, sharing their views on recovery and how they are navigating these challenges. From our survey, it is interesting to note that almost half (49%) of the respondents believe it will take 13 to 24 months for their business to return to pre-Covid-19 revenue performance levels. A further 16% think it might take more than two years for their revenue to return to pre-pandemic levels. What does this say about their readiness for recovery and are they doing enough beyond just surviving?
This article will discuss some of the challenges businesses may be facing and how they can take that bold step towards recovery, a year and a half into the pandemic. If you are currently grappling with the impact of Covid-19 on your business, the good news is that it is not too late. Recovery is possible and the key to success lies in proactivity — thinking ahead and acting now.
Confronting the realities of doing business in the new normal
For most businesses, one of the biggest threats is preserving liquidity and managing working capital effectively. More than half of the respondents believe that liquidity will last for 12 months or less, beyond which they will struggle and face dire issues in meeting their payment obligations. It is quite telling that in the last 12 months and the year ahead, 38% responded to having experienced or anticipated the need to stretch credit terms, 39% with reduced inventory turnover and 14% in loan repayment or refinancing. We observed liquidity and working capital issues to be most prevalent in retail and consumer sectors — unsurprising, given the prolonged lockdowns that have affected both essential and non-essential retail services.
In addition, 51% of respondents have experienced declining margins and 49% reduced demands in the last year, and anticipate the same for the next 12 months, again most notably in the retail and consumer sector. An increase in costs may very well be the key contributing factor, alongside greater competition, in terms of pricing and shifts in consumer preferences as purse strings are tightened amid a subdued economy.
Should the situation worsen, business owners will continue to be affected by supply chain disruptions as a result of more aggressive cost management measures, including shutting down production and limiting workforce operations — often, at the cost of employee trust and morale. Meanwhile, 49% of respondents have both experienced, and anticipate, facing a continued supply chain disruption in the next 12 months, the majority of whom are from the retail and consumer, financial services and industrial manufacturing sectors.
Beyond what the survey findings show, I have also observed the prominence of such challenges in the property development, construction and hospitality sectors. Property overhang continues to persist and, as a subsector of the construction industry, its effects are closely felt by construction players. I have also read with interest about hospitality and tourism players pivoting their product strategy to stay afloat in these uncertain times, while others who have been unable to recoup their losses have shuttered their business.
The reality is that the current situation may persist, and so does the need for business owners to take careful and practical steps to mitigate the risks ahead. While the road to recovery may involve taking unpleasant routes that could expose you to other risks, such as added costs from new investments or increased stakeholder scrutiny, these are part and parcel of maximising the options available to you for greater resilience to bite the bullet. To bounce back, business owners need to be clear on three key things — their current position, where they want to be and the tools and resources available for them to get there.
Proactivity starts today
It is therefore paramount for businesses to take active mitigation strategies, coupled with tools and information that support agile decision-making, to thrive. Given that working capital management is a key challenge, are business owners sufficiently equipped to optimise their operations and working capital for growth? Ninety-two per cent of respondents either agree or strongly agree that they have the appropriate people and skills to overcome issues they are facing. Only 36% strongly agree, however, that they have the right quality of information on a timely basis to enable effective decision-making. Based on these findings, where and what should businesses do or focus on?
Our survey results show that 65% of respondents have used a rapid cost-reduction programme to help relieve operational pressures. It is also worth noting, however, that there are respondents who have yet to leverage other working capital management tools that employ technology or visualisation techniques for forecasting, such as an integrated 13-week cash flow forecast (49%), digital working capital management dashboard (76%) or supply chain mapping (70%).
This could possibly be due to the perception that such tools are expensive or a lack of familiarity with the functionalities of such technologies to justify the investment. This reaffirms that there is still room for improvement — business owners can consider equipping themselves with forward-looking information through analytics or predictive insights to help them optimise their cash and working capital performance, and make informed strategic decisions.
Having these tools in place is akin to conducting a temperature check or a "vitality scan" that indicates irregularities in your working capital to quickly identify gaps and leakages in the value chain, and to devise a plan to counter potential challenges. To adapt to our current climate, it is critical for business owners to assess their business viability in the long run — instead of adopting immediate cost-cutting solutions that might be short-lived — to weather shocks and uncertainties. Business owners must be intentional and proactive — this goes a long way towards helping them strategically assess their current position and overcome potential implications.
From the survey, most respondents have also resorted to raising liquidity levels through raising debt (36%) and utilising government support (36%). Raising equity was the least preferred solution, as 46% responded to being aware of the option, but have not adopted it. While there is simply no way of knowing the longevity and severity of the pandemic, one thing is for sure — government initiatives such as the National Recovery Plan are not perpetual. Besides staying vigilant against threats and monitoring their risk landscape closely, business owners will need to plan for their future using proper projection techniques and, more importantly, be open to exploring different ways to stay competitive or revitalise the business. This is critical to earning the trust of their key stakeholders, including investors and customers.
Most respondents are aware of strategic mechanisms, which include balance sheet restructuring, compromising debts with creditors and disposing of solvent or insolvent parts of their business. Yet, it appears that adoption is low. I encourage business owners to consider making use of corporate rescue mechanisms (as provided in the Companies Act 2016) as relief and to ensure business continuity. Furthermore, the anticipated changes to the current rescue mechanisms as proposed by the Companies Commission of Malaysia (CCM) may enhance its use and adoption in the near future.
The majority of the respondents have also indicated that they have appointed neither an in-house nor external specialist to assist in formulating a plan. In facilitating the development and implementation of a complex plan, it is common to have a dedicated restructuring or transformation committee with direct line of reporting to the board. Where specialised skills are not available in-house, business owners should quickly reach out for help, as it is always key to engage your creditors or other stakeholders early with a win-win solution for any turnaround plan to be successful.
In conclusion, as you rethink your business strategy, consider how you may benefit from having a proactive approach to your operations, cash optimisation, financial restructuring and strategic mechanisms. There are areas to be tapped as you pursue sustainable and profitable growth. In our subsequent "Act Now to Recover" themed articles, we will dive deeper into these key areas of priorities and share our viewpoints around this topic.
In the words of best-selling author and management guru Stephen Covey, "I am not a product of my circumstances. I am a product of my decisions".
We should not wait for Covid-19 to end, for lockdowns to be lifted or restrictions to be loosened or, more importantly, for the moratoriums to end. In the spirit of proactivity, it is time to bite the bullet because we are response-able for our business. Indeed, successful business recovery is very much possible if we as a business community choose to act now.
---
Victor Saw is deals leader at PwC Malaysia. This is the first of a five-part series on business recovery.