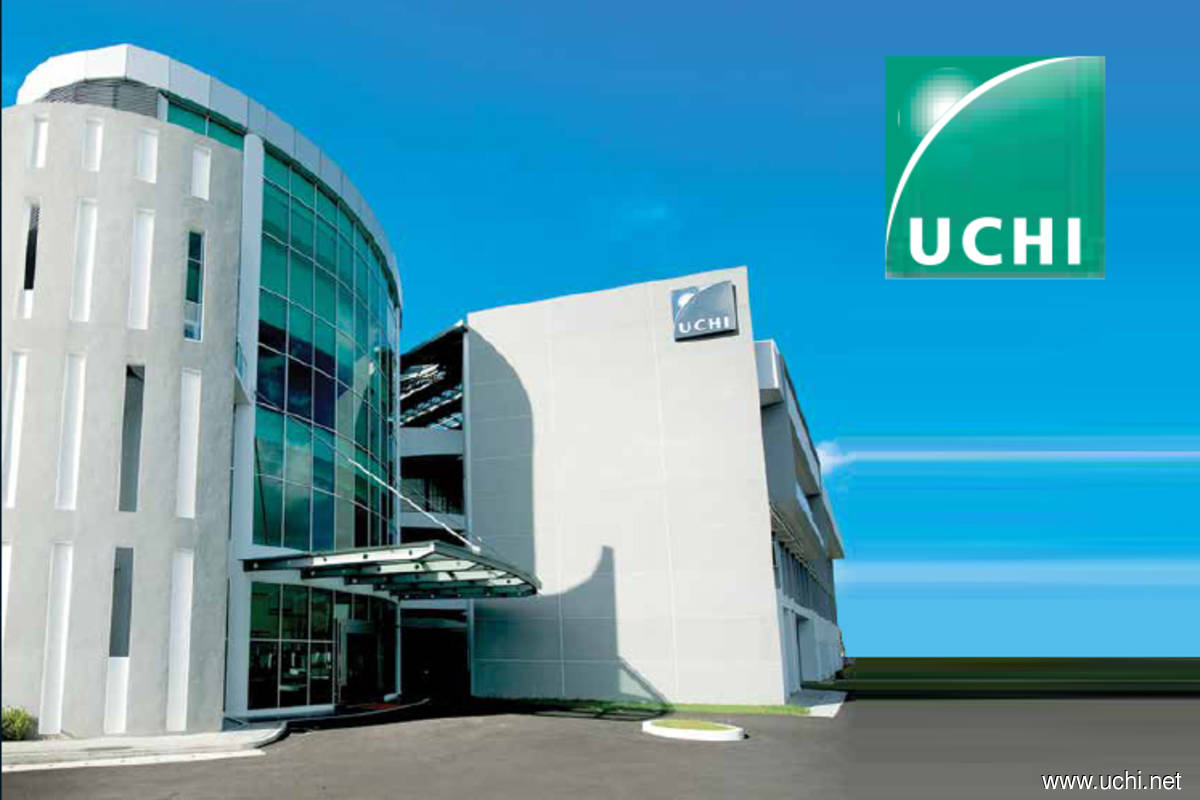 PETALING JAYA (Nov 25): Uchi Technologies Bhd reported a 30.5% year-on-year (y-o-y) jump in net profit in the third quarter ended Sept 30, 2022 (3QFY2022) to RM32.5 million, mainly due to higher demand for the group's products and services, and the appreciation of the US dollar against the ringgit.
These factors contributed to Uchi recording 23% higher revenue of RM54.7 million in 3QFY2022, compared with RM44.4 million in the corresponding quarter in 2021, as well as a 35% higher profit before tax (PBT) of RM33.4 million during the quarter under review.
"There were no significant changes to the cost structure as material consumption made up the highest percentage of the group's expenditure at 67%, followed by employee benefit expenses at 19%, and depreciation and amortisation at 6%," said Uchi in its results announcement on Nov 25.
The group, which manufactures energy measurement and control systems, high precision hot fluid temperature control system and ultra-low temperature and mass sensing control system for bio-chem equipment, exports most of its products to Europe.
In the nine-month period ended Sept 30, 2022 (9MFY2022), Uchi recorded RM159.8 million in revenue, of which 90.8% were derived from sales to Europe. The 9MFY2022 revenue was 27% higher y-o-y from RM125.98 million.
For 9MFY2022, Uchi recorded RM92.18 million in net profit, which was 35% higher y-o-y compared with RM68.1 million.
Uchi had also benefited from a lower effective tax rate in FY2022 to-date, due to its subsidiary Uchi Optoelectronic (M) Sdn Bhd having been granted pioneer status by the Ministry of International Trade and Industry for the products and systems that it manufactures.
"Under this incentive, upon certain terms and conditions being fulfilled, 100% of the statutory income derived from the design, development and manufacture of the abovementioned products will be exempted from income tax for a period of five years commencing from Jan 1, 2018," the group said.
The board had proposed an interim dividend of 12 sen per share, exempt from income tax for the year ending Dec 31, 2022. The date of the entitlement and payment for the dividend shall be determined by the board at a later date.
Uchi is cautiously optimistic about delivering more competitive revenue growth in FY2022 as compared to that in FY2021, the group stated in the results filing to Bursa.
"We do not expect any significant changes in our principal geographical areas of distribution and product groups' revenue contributions ratio. Factors that may affect our performance include fluctuations in USD, material shortages, fluctuations in material prices and shortages in labour supply," the group said.
The counter closed at RM3.30 on Friday (Nov 25), which was two sen or 0.61% higher from the closing price of the previous day. At RM3.30 per share, Uchi is valued at RM1.51 billion.
All five analysts who covered the stock assigned "buy" calls, with an average target price of RM3.53 per share.