This article first appeared in The Edge Malaysia Weekly, on December 13, 2021 - December 19, 2021.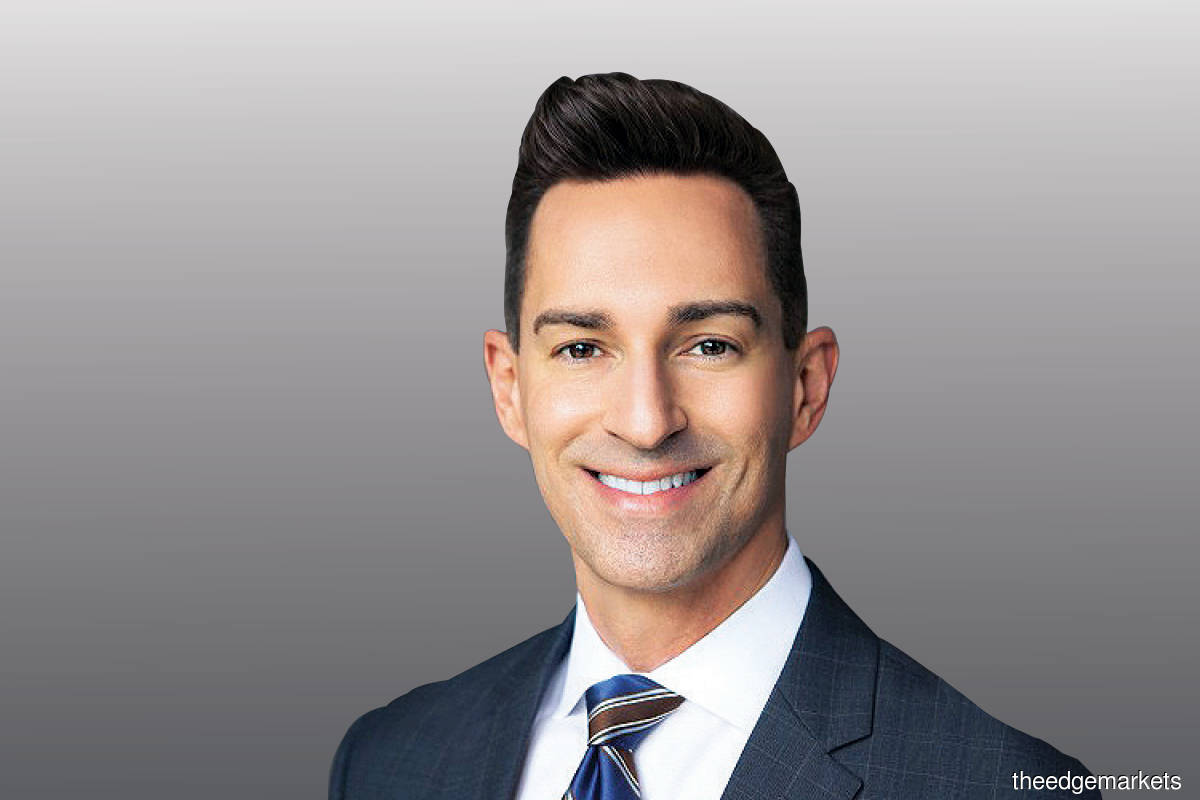 GIVEN that the global supply chain crisis is not expected to end anytime soon, integrated logistics provider UPS is continuously working to ensure that its customers do not face any backlog in shipments. 
The crisis is caused by a surge in demand following the decline in Covid-19 cases, coupled with a supply shortage due to factory closures, a lack of key components and raw materials, as well as congestion in ports. This has resulted in delays in deliveries and empty supermarket shelves. With the peak holiday season already upon us, the backlog could worsen.
"We understand that the current situation with global supply chains is a concern for our customers and, as we expect the current supply and demand imbalance will continue into 2022, we'll continue to collaborate with our largest customers, SMEs and end customers to manage network capacity for successful deliveries," Matthew Parkey, UPS's South Asia Pacific president, tells The Edge in an email interview. 
UPS operates a total of 20 weekly flights to and from Kuala Lumpur International Airport and Penang International Airport.
"We have been in the peak shopping and shipping season for some time now. [It's] a time of year that drives vital revenue for businesses everywhere," he adds. 
The logistics company works with a network of local service partners to ensure that it can provide its customers with the service they need "where, when and how they need them". At the same time, it introduces and develops products and solutions to make doing business easier. 
"We provide complete, end-to-end logistics experience to help businesses of all sizes achieve their global growth ambition," Parkey emphasises. 
UPS's courier partners are notable names in supply chain management. In Malaysia, its customers can access its services at over 260 Mail Boxes Etc (MBE) and GDEX outlets. By the end of this year, UPS services will be available at 300 Parcelhub outlets nationwide. 
"These relationships are particularly beneficial to small business customers — who form the backbone of the Malaysian economy — as they offer strengthened and diversified options to help capitalise on the pandemic-induced e-commerce boom.
"Through all these efforts, we are able to offer our customers a wider range of solutions and more points of access to cater to different needs, increasing the convenience of use, including over-the-counter services at discounted rates," he points out. 
Touching on the lessons from the pandemic, Parkey says, "While it would be an understatement to say that the pandemic has been a challenge for us all, and while UPS has had to adapt to the conditions the same way everybody else has, from our perspective, the fundamentals of what we do have stayed the same — being a reliable business partner that helps our customers navigate and overcome the complexities of global trade, whatever shape or form those complexities take. "
He highlights that one of the key differences has been the speed of the switch to e-commerce. "The pandemic has likely accelerated the growth of e-commerce by years, even when we consider it was already growing exponentially. For UPS, in 2020, we saw B2C volumes increase by over 75%, largely driven by people — myself included — turning to online shopping when the offline alternatives were unavailable.
"What this means is, if they haven't already, now is the time for businesses to explore growing their online and digital presence." 
Parkey says UPS delivered an average of nearly 25 million packages a day in 2020, an increase of several million compared with the previous year. While he is unable to provide a forecast for 2021, he anticipates another record peak holiday season this year. 
Parkey adds that while adapting to an online business model can be a daunting experience for some companies, this need not be the case. He cites the company's My Choice for Business service as an example that can make the experience smoother.
He says UPS expanded its My Choice for Home service in Malaysia in 2019 to offer end-consumers more flexibility over how, where and when they receive their deliveries. With My Choice for Business, business owners, particularly SMEs, are able to enjoy the same flexibility. 
"If the last 18 or so months have taught us anything, it's that plans can quickly change, and My Choice for Business makes it easier to manage deliveries, including tracking, rerouting and returns when things don't go according to plan. 
"The role of Penang and Kuala Lumpur as key parts of our regional and global network demonstrates how important Malaysia is to UPS, and we're excited about the potential untapped opportunities that exist — from both an import and export perspective — to help local businesses expand into cross-border trade to further help them grow locally and internationally." 
UPS has had a presence in Malaysia since 1988. Parkey notes that with the rise of digital adoption, it is focused on improving the resiliency of Malaysia's SMEs and their access to the global market. 
"The pandemic has exposed vulnerabilities in supply chains and SMEs have been among the worst hit. We helped many traditional businesses pivot online to reach new audiences amid tightening domestic demand and physical store closures throughout the past year," he says.
Parkey remarks that UPS has not increased shipping rates, regarded by many countries as a "critical infrastructure business", despite tighter border controls. 
With a fleet of over 570 aircraft servicing over 220 countries and territories, the logistics company also played a significant role in the distribution of vaccines worldwide.
"The speed with which the Covid-19 vaccine was developed was a triumph for the global community, so as soon as it was announced that we had a safe and viable vaccine, the focus for governments around the world immediately switched to distribution — getting as many people vaccinated as quickly as possible so that we could begin to look towards global recovery," he says.
Parkey adds that the transporting of vaccines requires specialised equipment, technology and expertise, including true end-to-end cold chain capabilities, accurate temperature monitoring and safe storage, and all of this has to run like clockwork to keep the vaccines safe. 
"UPS's healthcare network — a network within a network if you will — has allowed us to collaborate closely with vaccine producers to make sure that when doses arrive at their destinations, they can be distributed as quickly and effectively as possible.
"As a company, we're extremely proud of the fact that we expect to have delivered more than a billion vaccines by the end of 2021, with 99.999% on-time delivery."