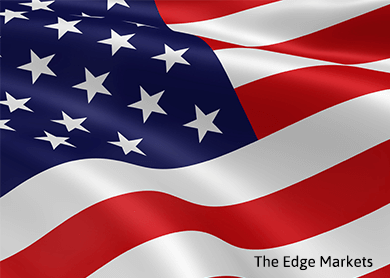 WASHINGTON (Aug 28): U.S. consumer spending picked up a bit in July as households bought more automobiles, offering further evidence of strength in the economy that could keep the door open to a Federal Reserve interest rate hike this year.
The Commerce Department said on Friday consumer spending increased 0.3% after an upwardly revised 0.3% rise in June. Consumer spending, which accounts for more than two-thirds of U.S. economic activity, was previously reported to have gained 0.2% in June.
Economists polled by Reuters had forecast consumer spending rising 0.4% last month.
It was the latest report indicating momentum in the economy as it confronted recent global financial markets turbulence, sparked by concerns over a slowing Chinese economy, which has diminished the chances of an interest rate increase next month.
New York Fed President William Dudley said this week that prospects of a September lift-off in the central bank's short-term interest rate "seems less compelling to me than it was a few weeks ago."
Some economists, however, believe the U.S. central bank could still raise interest rates in September if financial markets settle down and the streak of fairly strong data continues.
Economists say that underlying strength, also highlighted by a rebound in business spending, buoyant housing and labor markets, as well as bullish consumer confidence, gives the economy muscle to weather the fallout from the markets rout.
U.S. Treasury debt prices were little changed on the data, while the dollar slipped against the euro and the yen. U.S. stock index futures pared losses.
The fairly upbeat consumer spending report also suggested the economy maintained some of its vigor from the second quarter, when it expanded at a 3.7% annual rate.
Last month, spending on long-lasting goods such as automobiles increased 1.1%, reversing June's 1.1% drop. Auto purchases accounted for about half of the increase. Outlays on services like utilities rose 0.2%.
When adjusted for inflation, consumer spending rose 0.2% after being flat in June.
Personal income increased 0.4% in July, rising by the same margin for a fourth straight month. Wages and salaries shot up 0.5%, the largest rise since November 2014, after advancing 0.2% in June.
With income gains outpacing spending, the saving rate increased to 4.9% from 4.7% in June.
Despite the steady increase in consumption, inflation remained muted. Inflation, which has persistently run below the Fed's 2% target, dominated the discussions at the Fed's July 28-29 policy meeting.
A price index for consumer spending rose 0.1%, slowing from a 0.2% increase the prior month. In the 12 months through July, the personal consumption expenditures (PCE) price index rose 0.3% for a second straight month.
Excluding food and energy, prices edged up 0.1%for the fourth straight month. The so-called core PCE price index rose 1.2% in the 12 months through July, the smallest rise since March 2011. It increased 1.3% in June.