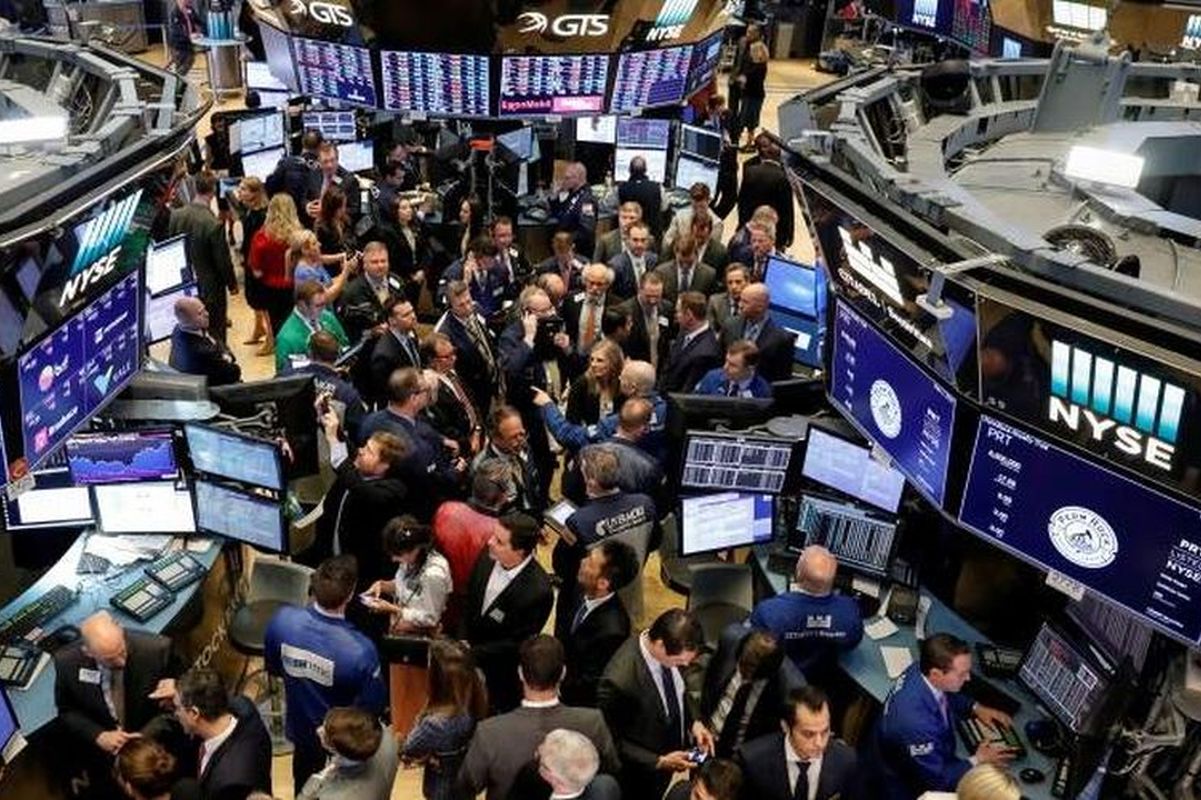 (May 19): US stocks edged lower and Bitcoin rebounded from a morning plunge while investors mulled the minutes from the Federal Reserve's April meeting.
Energy and raw-material stocks declined the most in the S&P 500 as commodities prices tumbled for a second day. Crypto-exposed shares including Coinbase Global Inc, Marathon Digital Holdings Inc. and Riot Blockchain Inc. each fell more than 5% after Bitcoin touched its lowest level since January before bouncing back in afternoon trading. Tesla Inc slipped after data showed a slowdown in China sales. Target Corp touched a record high after predicting a more profitable year as quarterly sales soared.
At its worst moment Bitcoin dropped about 30% to within a whisker of US$30,000. It had pared that decline to about 12% in early afternoon trading. Other cryptocurrencies held double-digit percentage losses, pressured in part by a Tuesday statement from the People's Bank of China reiterating that digital tokens can't be used as a form of payment.
"Tactically, it seems a bit overdone as fundamentals have changed modestly," Mike Bailey, director of research at FBB Capital Partners, said of the crypto rout. "However, this type of volatility is a reminder that the asset class is pure. This type of move could flush out some of the casual crypto investors, since we haven't seen this type of downward volatility in some time."
Stocks have lost steam in recent sessions, with pricier sectors such as technology tumbling on worries about inflation and a Covid-19 resurgence in some countries. While policymakers have signaled they intend to maintain an accommodative stance for some time to come, traders will parse the Fed's minutes for clues about the outlook. The Bloomberg Commodity Index fell for a second day as oil, copper, soybeans and almost every other futures contract linked to industrial and agricultural staples retreated.
"Debate on whether inflation rebound is transitory or persistent might not end soon and could keep markets unnerved during summer," Barclays Plc strategists led by Emmanuel Cau said in a note. "The risk of another taper tantrum is low at this stage," while economic and earnings growth should favor equities over bonds, they added.
Elsewhere, oil dropped on rising US stockpiles and the possibility of more supply from Iran.
The S&P 500 fell 0.8%, falling for the third straight day, the longest losing streak since May 12 as of 2:20 pm New York time.
The Nasdaq 100 fell 0.4%, falling for the third straight day, the longest losing streak since May 12.
The Dow Jones Industrial Average fell 1%, more than any closing loss since May 12.
The MSCI World index fell 1.1%, more than any closing loss since May 12.