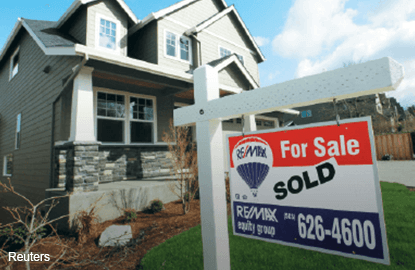 WASHINGTON (Jan 24): US home resales fell more than expected in December as the supply of houses on the market dropped to levels last seen in 1999, which could have limited choice for buyers.
The National Association of Realtors said on Tuesday existing home sales dropped 2.8% to a seasonally adjusted annual rate of 5.49 million units. November's sales pace was revised up to 5.65 million units, which was the highest since February 2007, from the previously reported 5.61 million units.
Economists had forecast sales declining 1.1% to a 5.52 million-unit pace in December. Sales increased to 5.45 million units in 2016, the highest since 2006, from 5.25 million in 2015.
While a strengthening economy and tightening labor market, which is steadily driving up wages, are supporting the housing market, sales remain hamstrung by a dearth of inventory. Last month, the number of unsold homes on the market fell 6.3% from a year earlier to 1.65 million units, the lowest level since 1999 when the NAR started tracking the series.