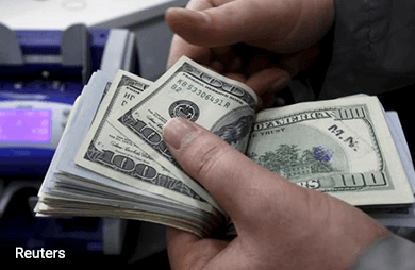 WASHINGTON (March 14): US producer prices increased more than expected in February, and the year-on-year gain was the largest in nearly five years, pointing to a steady rise inflation pressures.
The Labor Department said on Tuesday that its producer price index for final demand increased 0.3% last month after rising 0.6% in January. Economists polled by Reuters had forecast a 0.1% uptick.
In the 12 months through February, the PPI jumped 2.2%, the biggest advance since March 2012 and ahead of the 2.0% gain forecast in the Reuters poll. It followed a 1.6% increase in January.
Producer prices are rising as the prior weak readings, induced by cheap oil, drop out of the calculation. Crude oil prices have risen above US$50 per barrel.
Also boosting price pressures are the US dollar's 1.5% drop against the currencies of the United States' main trading partners since January and overall commodity price gains in tandem with a firming global economy.
A key gauge of underlying producer price pressures that excludes food, energy and trade services increased 0.3% in February, the biggest gain since April 2016. The so-called core PPI rose 0.2% in January.
Core PPI increased 1.8% in the 12 months through February after advancing 1.6% in January.
The Federal Reserve has a 2% inflation target and tracks a measure that is currently at 1.7%. Fed officials were due to start a two-day policy meeting later on Tuesday.
The US central bank is expected to raise its overnight benchmark interest rate by 25 basis points to a range of 0.75% and 1.00%. It has projected three hikes in 2017.
In February, prices for final demand services increased 0.4%, accounting for more than 80% of the rise in the PPI. That was the biggest rise since June 2016 and followed a 0.3% gain in January.
The cost of energy products increased 0.7% last month, slowing from January's 4.7% surge.
Wholesale food prices increased 0.3% after being unchanged in January. Healthcare costs rose 0.2% after a similar gain in January. Those costs feed into the Fed's preferred inflation measure, the core personal consumption expenditures index.
The volatile trade services component, which measures changes in margins received by wholesalers and retailers, rose 0.4% last month after shooting up 0.9% in January.