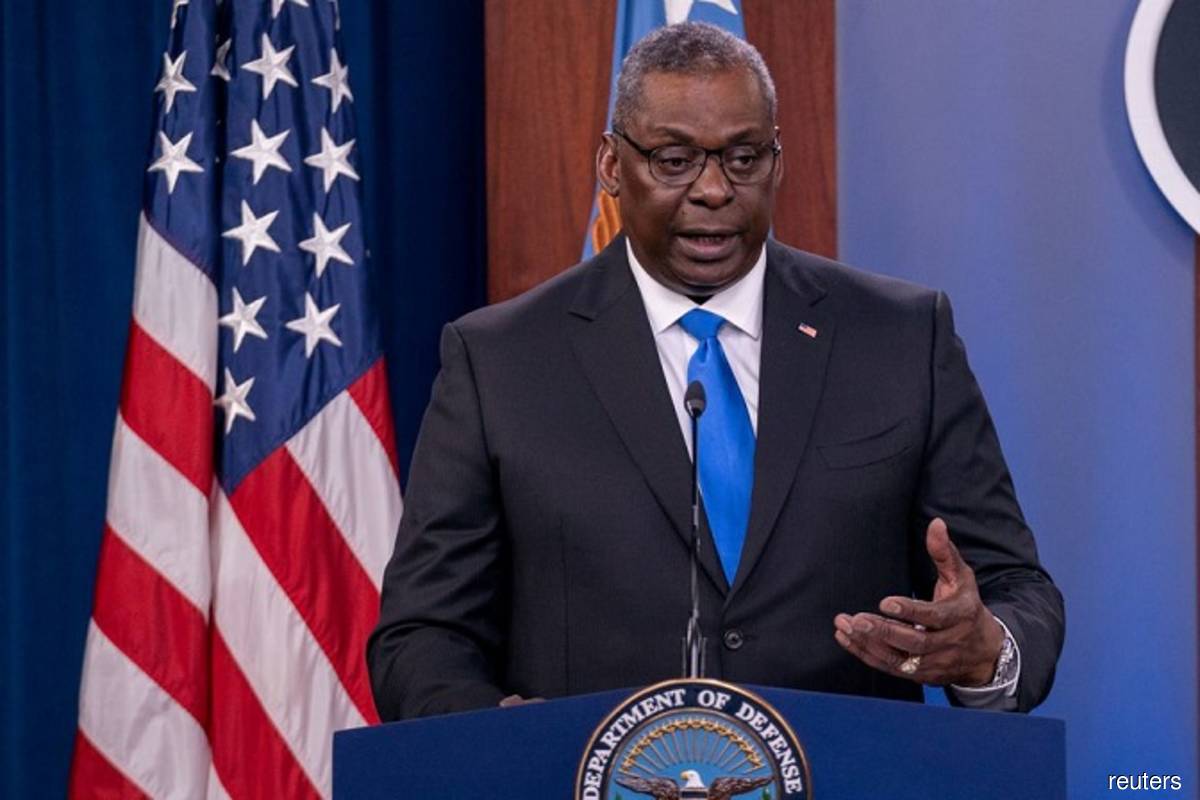 SINGAPORE (July 27): The United States stands ready to work together with the Indo-Pacific to "build back better" after Covid-19, as it doesn't believe that the goal should just be to return to the way things were, said its Secretary of Defense Lloyd J. Austin III.
In his remarks at the 40th International Institute for Strategic Studies Fullerton Lecture in Singapore today, Austin outlined three areas, which all of them he said are rooted in the imperative of partnership for both sides to unite to recover and rebuild.
Noting that recovery is the most urgent task, Austin said a fight against Covid-19 must be redoubled and raise up a safer, healthier and more prosperous future.
"We must focus on the fundamentals… working urgently together to tackle the Covid crisis and to restore the region's economic dynamism," he said.
But global recovery requires global vaccination, said Austin, who is in Singapore for an introductory visit.
He highlighted US President Joe Biden's commitment to deliver more than 500 million shots worldwide over the next year, "and the Indo-Pacific is a top priority".
In just the past two months, Austin said the US has shared some 40 million doses throughout the region including Indonesia, Laos, Malaysia, the Philippines, South Korea, Taiwan, Thailand and Vietnam.
"Now, the vaccines developed in the United States are medical miracles. They're incredibly effective at saving lives and preventing serious illness.
"And you know what… They're free. No conditions. No small print. And no strings attached. Because this is an emergency. And that's what friends do.
"So we'll keep working to end this plague… for everyone, and everywhere. And we've watched with admiration, as countries across this region have come together to fight it," he stressed.
Touching on US-China relationship, Austin said as Secretary of Defense, he is committed to pursuing a constructive, stable relationship with China "including stronger crisis communications with the People's Liberation Army".
"You know, big powers need to model transparency and communication. And we hope that we can work together with Beijing on common challenges, especially the threat of climate change," he said.
He added that "yet even in times of competition, our enduring ties in Southeast Asia are bigger than just geopolitics."
Austin noted that the US is not asking countries in the region to choose between America and China.
In fact, he said many of US partnerships in the region are older than the People's Republic of China itself.
"That's why we are expanding our important work with countries throughout the Indo-Pacific and with ASEAN itself, a critical body that brings the region closer together… offering everyone a voice, and building deeper habits of cooperation."
Austin noted that ASEAN is also showing its ability to lead on the region's most important issues.
"And we applaud ASEAN for its efforts to end the tragic violence in Myanmar. The Myanmar military's refusal to respect the inalienable rights of the Burmese people, and to defend their basic well-being, is flatly unacceptable.
"A military exists to serve its people.. not the other way around. And so we call on the Myanmar military to adhere to the ASEAN Five-Point Consensus and to forge a lasting peace," he said.
Vietnam and the Philippines will be Austin's next stop.