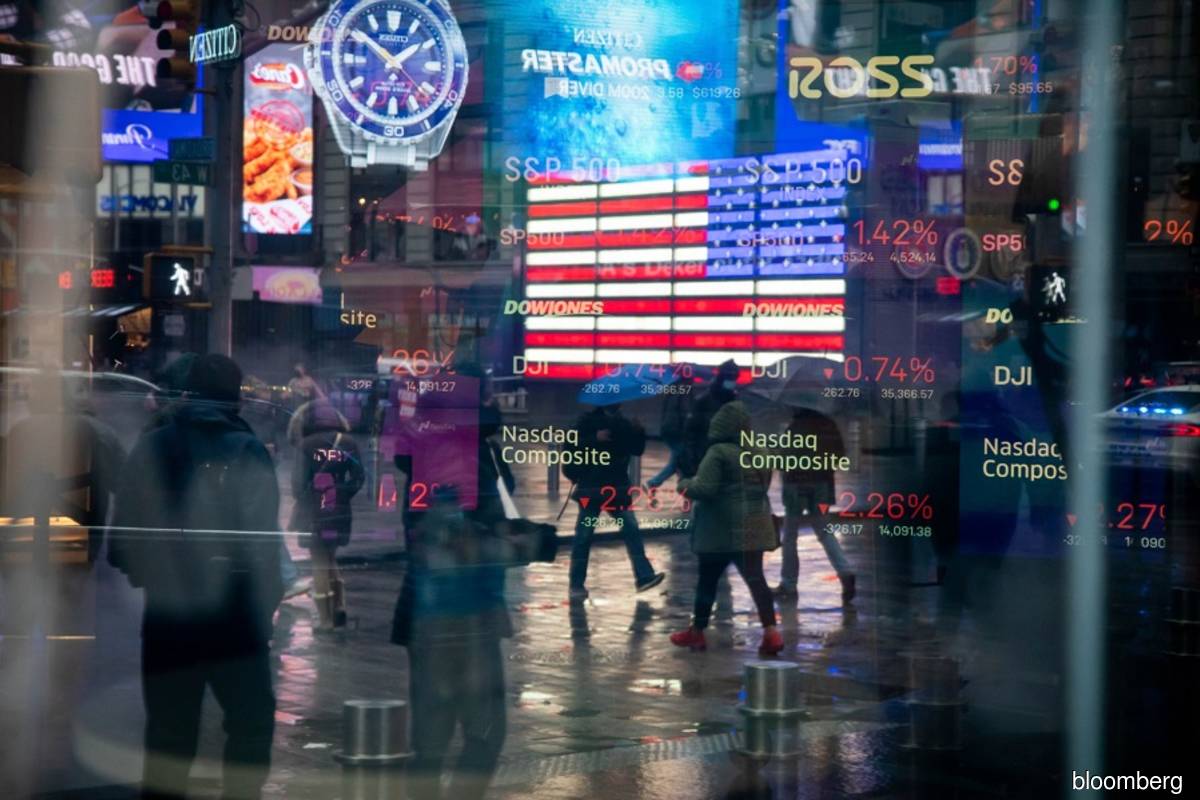 (Sept 26): With investor sentiment at rock bottom, US stocks are approaching a crucial test of how bad this year's bear market could become.
The S&P 500 Index is close to testing its 200-week moving average, a long-term technical support level that has triggered a bounce during multiple selloffs in the past. However, when the level has been breached — including after the collapse of the dot-com bubble in 2000-2002, the global financial crisis in 2008-2009 and the coronavirus pandemic in 2020 — the losses that followed were huge. The benchmark fell between 35% and 60% during those periods and it took several years for the market to recover.
"Even if the S&P 500 drops to its 200-week moving average, it will still be only 25% off April highs, and the index is still nowhere close to oversold," said Aurel cross-asset salesperson Gurmit Kapoor. "This bear market can get serious from here."
The US benchmark entered a technical bear market — a 20% drop from its recent high — in June this year. Many strategists see more downside ahead amid fears of recession, as global central banks push forward with aggressive rate hikes to combat soaring inflation. Dollar strength is also a big issue for US stocks, Morgan Stanley's chief US equity strategist Michael Wilson said today.
Bank of America Corp strategists, citing EPFR Global data, said on Friday that investors are flocking to cash and shunning almost every other asset class, as they turn the most pessimistic since the global financial crisis.
Global risk assets extended their selloff on Monday, with futures contracts for the S&P 500 down 0.5% and and a measure of volatility jumping. Credit Suisse AG strategists led by Andrew Garthwaite reiterated an underweight stance on the US, which is at the bottom of their regional scorecard due to its high exposure to growth stocks. "We still see issues with tech, and the US is the worst-performing region if the cost of high yield rises," they wrote.