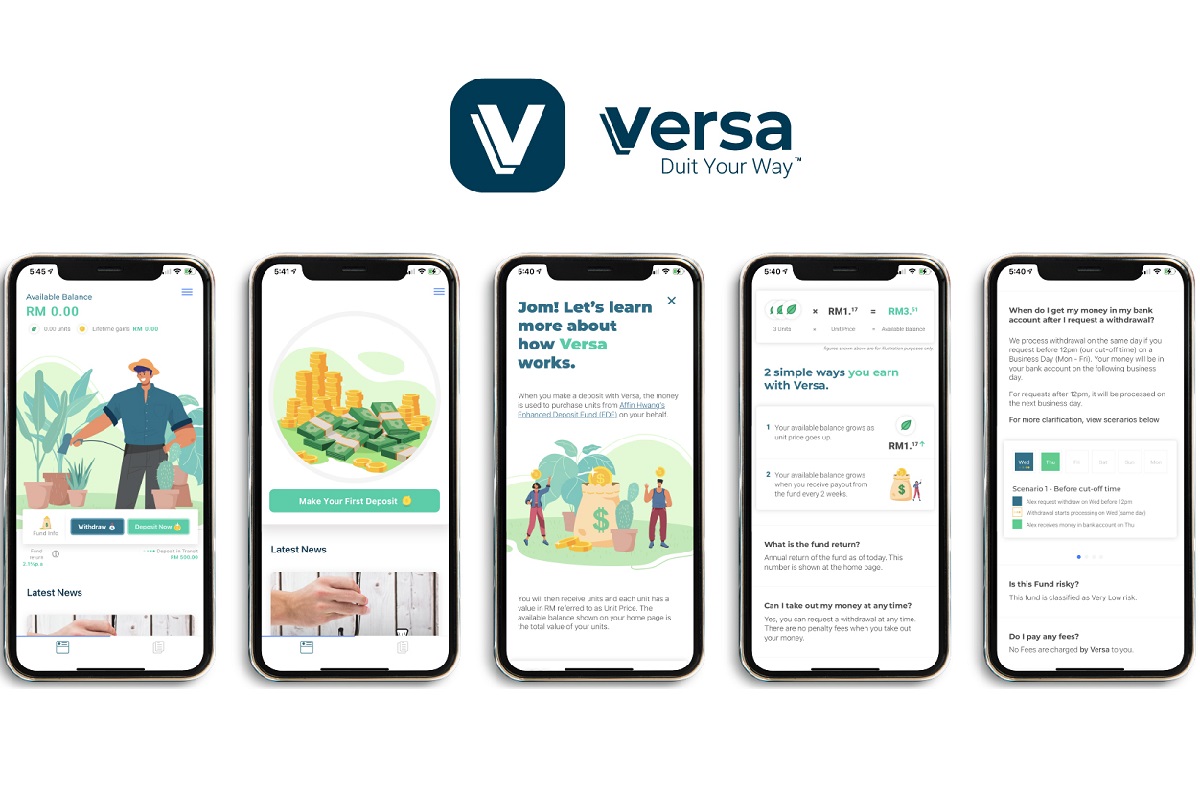 KUALA LUMPUR (Jan 29): Versa, a digital cash management platform that launched today, seeks to provide Malaysians with an opportunity to tap into money market funds (MMFs) as an alternative to fixed deposits in the current low interest rate environment.
Users of the Versa app can earn returns similar to other low-risk deposit options while enjoying the flexibility of a savings account, according to the company.
Versa is a recognised market operator (e-service platform) under Section 34 of the Capital Markets and Services Act 2007 with approval and a licence from the Securities Commission Malaysia (SC).
It is launched in partnership with Affin Hwang Asset Management, the third largest asset management firm in Malaysia.
"We are currently in an economic climate where the average Malaysians, especially the younger generations, are paying more attention to their financial circumstances," said Teoh Wei-Xiang, the chief executive officer (CEO) of Versa.
"Moving forward, we hope that Versa's digital cash management platform can alleviate their financial worries, and introduce better and more practical investment alternatives over traditional ones such as fixed deposits and trading."
Versa account holders have the autonomy to withdraw their funds at any moment without incurring any penalties. Additionally, Versa's model excludes any sales, transfer and exit fees.
"We continue to see strong demand for MMFs among high-net-worth individuals, and corporates seeking to park their cash and earn positive yields. We expect the retail segment to follow suit too as awareness builds. This new digital cash management solution that will be available through a mobile app will help Malaysians get the most from their idle cash through higher yields but without sacrificing liquidity," said Allen Woo, the chief innovation officer of Affin Hwang Asset Management.
Versa opens up the opportunity for retail investors to access MMFs as this asset class is typically dominated by corporate investors and high-net-worth individuals, said Teoh. 
Generally, fund houses do not actively push MMFs because these funds are sold without sales charges on investors, Teoh told Wealth in a previous interview. Additionally, the profit margin earned from MMFs is low, so fund houses prefer larger investment amounts.