This article first appeared in The Edge Financial Daily, on November 26, 2018.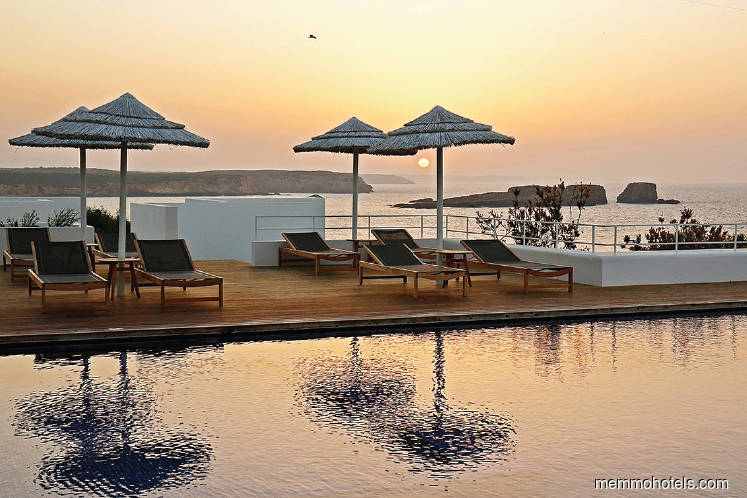 Although the beginning of winter can be exciting, it won't be long until the buzz of sweater weather is over and the mind starts to fantasise about a sunny vacation. Pamper yourself with the luxury you deserve at any one of these Design Hotels properties
Memmo Baleeira
Sagres, Portugal
www.memmohotels.com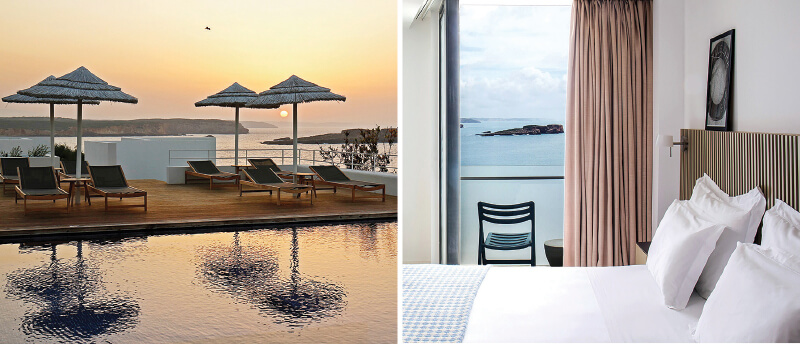 The Memmo Baleeira lies amid Sagre's wild and pure landscape, offering views over either leafy gardens or glittering Atlantic waters. The rooms are furnished simply and elegantly in a monochrome palate and the hotel's minimal and stripped-back aesthetic adapts perfectly to the surrounding nature.
Douro41 Hotel & Spa
Castelo De Paiva, Portugal
www.douro41.com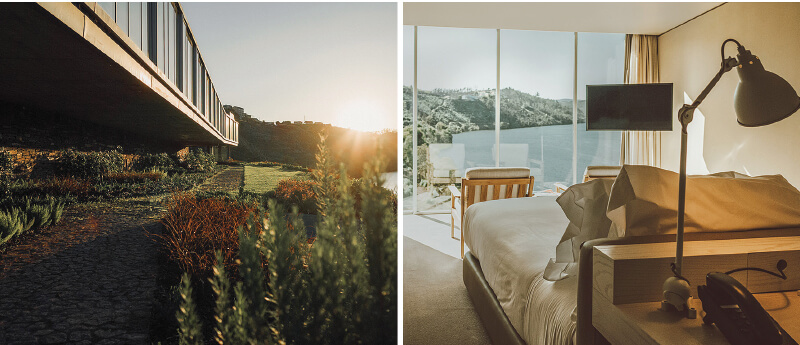 Located majestically upon the banks of the beautiful Douro River, this stone-crafted masterwork offers exceptional views in an unsurpassed setting for relaxation and natural beauty. Featuring modern yet minimalist lines and making use of light, contemporary design, neutral tones, the 56-room and five-suite property opens guests up to the wonders of the flowing river below.
Five Seas Hotel Cannes
Cannes, France
www.fiveseashotel.com

At the Five Seas Hotel Cannes, guests are taken on a visual journey, where attention is paid on handcrafted furnishings and world-class dining to take in the best that Cannes has to offer. Each object and painting that embellishes the public spaces, rooms, and suites has been designed specifically for the hotel by the best craftsmen around the world.
Papaya Playa Project
Tulum, Mexico
www.papayaplayaproject.com

Nestled in the jungle and dotted along the beach lies Papaya Playa Project, a communal playground bringing together the creative community with a destination in paradise for those looking to merge nature, relaxation and spirituality.
Anya Hotel
Gurgaon, India
www.anyahotels.com

A worldly sophistication combines with a touch of Indian panache and contemporary cool in the soaring commercial hub of Gurgaon. Anya Hotel is a hot spot for both traditional customs and modern aesthetics in the world of hospitality, music and art.
Humble House Taipei
Taipei, Taiwan
www.humblehousehotels.com

Half guesthouse, half gallery, and entirely a vanguard of the modern urban retreat, Humble House Taipei represents the "art in life, life in art" philosophy. The 235-room hotel merges design, green living, and art into one stunning property overlooking the city's rooftops.
Zuri Zanzibar
Zanzibar, Tanzania
www.zurizanzibar.com

Zanzibar's beauty can be best enjoyed from Zuri Zanzibar, a village-like property, where complete relaxation can be found in palm-shaded hammocks while enjoying the 300m-long stretch of private, sunset-facing-beach. The Jestico + Whiles-designed bungalows and villas act as theatre loges equipped with luxury furnishings, and shingled roofs that epitomise a modern-meets-traditional African design.