This article first appeared in The Edge Malaysia Weekly, on August 9, 2021 - August 15, 2021.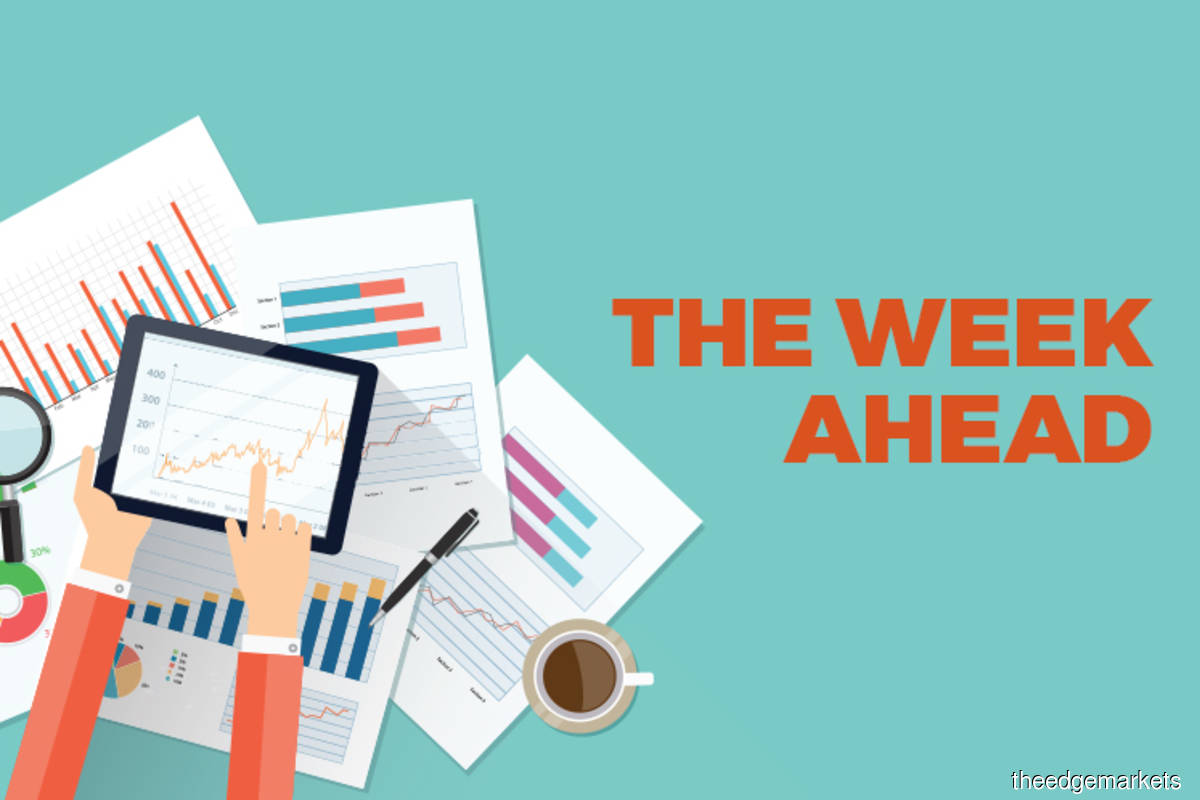 The rising number of coronavirus cases will remain a concern this week, after Malaysia logged a record 257 deaths last Wednesday and a new daily record of 20,889 cases last Friday, even as the various lockdowns continue to be in force and the vaccination rate is accelerated.
On Monday, Prime Minister Tan Sri Muhyiddin Yassin plans to chair a special session of the National Security Council to evaluate and refine existing strategies in the fight against Covid-19. The main geographic focus will be the Greater Klang Valley.
Also of interest is the health of the local economy. On Friday, Bank Negara Malaysia is scheduled to release the 2Q2021 GDP numbers and the new official GDP forecast for 2021. The 2Q2021 GDP will be the first positive quarterly reading since 1Q2020. In 1Q2021, Malaysia's GDP contracted 0.5% year-on-year but the 2Q2021 reading will benefit from the low base from a year ago when the first Movement Control Order caused the GDP to contract 17.1%.
UOB Global Economics and Market Research expects 2Q2021 GDP to grow at 12.4% y-o-y,  while Bloomberg Economics sees a 9.8% growth.
Last week, MIDF Research said it was maintaining its full-year 2021 GDP growth forecast for Malaysia at 4.6% as the economy is expected to resume its recovery on the back of a higher vaccination rate. Moreover, many states have already been placed under Phase 2 of the National Recovery Plan.
The Department of Statistics Malaysia is scheduled to release the country's Industrial Production Index (IPI) and manufacturing sales data for June on Monday. In May, the IPI rose 26% y-o-y, driven by increases in the mining, manufacturing and electricity segments while the manufacturing index rose 29.8% y-o-y.
IHS Markit, in its weekly report last Friday, said Malaysia's headline manufacturing PMI figure for July was 40.1, still indicating significant contraction in manufacturing activity. "Malaysia's manufacturing sector continued to be badly hit by the ongoing pandemic in July. Production fell sharply for a second successive month as the recent rise in infections and containment measures associated with the Delta variant dampened and disrupted supply chains. Both domestic demand and export orders fell sharply," it added.
Across the Causeway, Singapore will release its final print for 2Q2021 GDP on Wednesday. UOB Research says that after taking into account June's industrial production — which placed 2Q manufacturing growth at a lower 17.7% from the advance estimate of 18.5% y-o-y — GDP growth should be revised slightly lower to 14.1% y-o-y compared with the advance GDP estimates of 14.3% y-o-y, assuming construction and services growth stay unchanged at 98.8% and 9.8% y-o-y respectively.
Regionally, other countries set to release their GDP data this week are the Philippines on Tuesday and Hong Kong and Taiwan, which will release their final prints of 2Q GDP, on Friday.
Tuesday (Aug 10) is a public holiday in Malaysia and Brunei in conjunction with Awal Muharram. Indonesia will observe the break on Aug 11. Aug 9 is Singapore's National Day holiday while it is a public holiday in Thailand on Aug 12 for the Queen's birthday.
In the developed nations, the UK will release its 2Q2021 GDP numbers on Thursday. IHS Markit points out that the monthly June GDP update follows May data, which suggested that the UK economic rebound slowed even as Covid-19 restrictions were loosened.
Meanwhile, the US Senate majority leader Democrat Chuck Schumer will move to wrap up debate on the US$1 trillion infrastructure bill. UOB Research highlights that two significant amendments had yet to be brought to the floor. The first is to replace a cryptocurrency surveillance provision of the infrastructure bill and the second is to allow state and local governments to use up to 30% of their unspent Covid-19 relief funds on infrastructure projects. Schumer has reportedly pledged to delay the chamber's August break (from Aug 8 to Sept 6) until the bill is passed.
At the local courts, the hearing of Datuk Mohd Nazifuddin Najib's appeal against a suit filed by the Inland Revenue Board over unpaid income tax amounting to RM37.6 million between 2011 and 2017 is expected to be heard on Monday in the Court of Appeal. Nazifuddin is the son of former prime minister Datuk Seri Najib Razak.
On Wednesday, Najib and former 1Malaysia Development Bhd (1MDB) CEO Arul Kanda Kandasamy's audit tampering
trial will resume in the High Court for two days. Arun Kanda is alleged to have abetted Najib by using the latter's position as prime minister to order an amendment to the 1MDB final audit report.
On the corporate front, Bursa Malaysia-listed companies scheduled to hold their annual general meetings this week include Rimbunan Sawit Bhd on Wednesday, Asia Media Group Bhd on Thursday and Sarawak Plantation Bhd on Friday.