This article first appeared in The Edge Malaysia Weekly, on October 18, 2021 - October 24, 2021.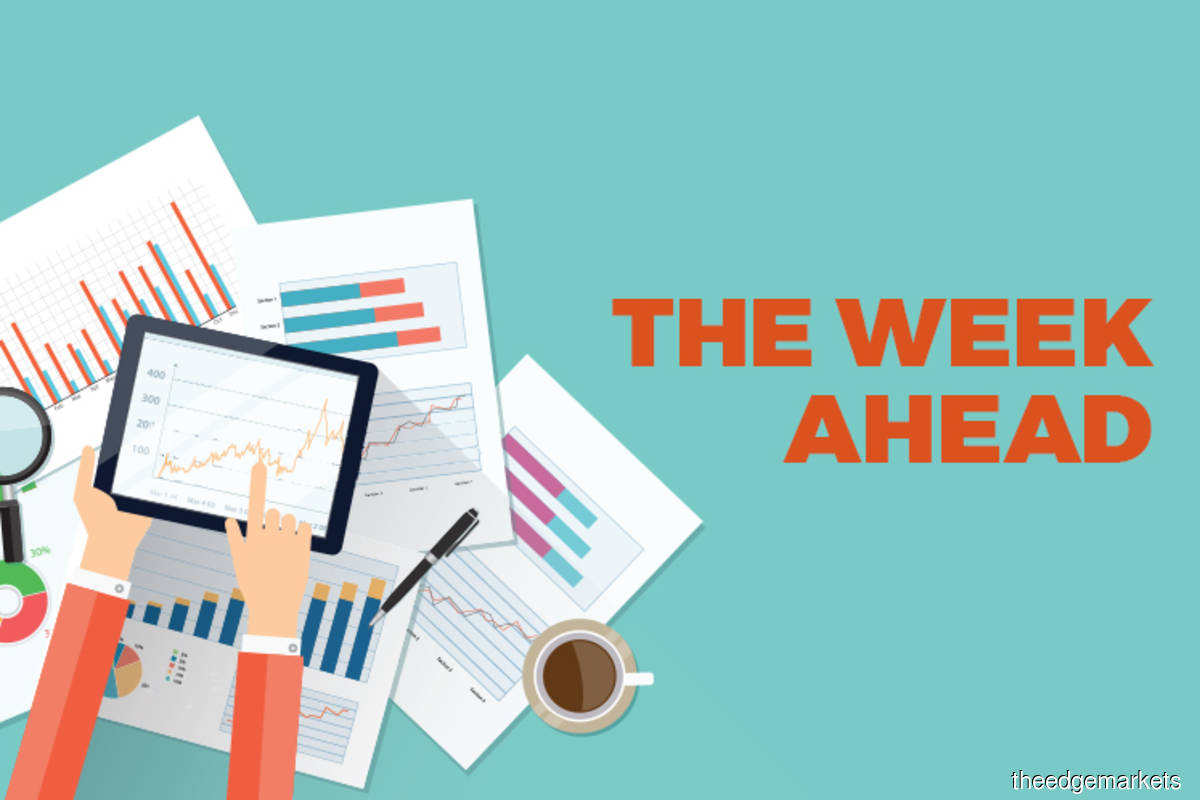 On Monday (Oct 18), the National Bureau of Statistics of China will release its estimate of third quarter gross domestic product (GDP) growth and other important economic indicators, which are expected to give an indication of the impact of Evergrande Real Estate Group's massive debt crisis as well as the power crunch at the world's second-largest economy.
The crises have led to some economists forecasting weaker growth for the Chinese economy in 3Q. According to a survey of 29 economists conducted by Nikkei, China's year-on-year GDP growth is expected to slow to 5% in 3Q, compared with 7.9% in 2Q.
Real estate troubles are the main risk for the remainder of the year, especially the impact of Evergrande's debt crisis on the industry and its fallout on the banking and insurance sectors, according to economists.
Even so, UOB expects China's loan prime rate (LPR) fixings to be kept steady (1Y: 3.85%; 5Y: 4.65%) on Oct 20 against a backdrop of funding stresses and potential defaults faced by some Chinese property developers. If anything, it anticipates that the reserve requirement ratio (RRR) — last cut by 50 basis points in July — may be deployed as a policy tool before year end.
Meanwhile, power shortages and strict Covid-19 measures are also crippling growth in China, which is Malaysia's largest trading partner.
The European Council will converge in Brussels on Thursday and Friday (Oct 21 and 22) at Rue de la Loi where EU leaders are expected to push for a coordinated stance on travel, making it both more uniform and easier. The economic bloc is keen to revive the free flow of movement not just within but also to and from countries outside the region.
Another issue that may be discussed at the summit is the surge in energy prices, with talks on possible relief measures for businesses and households potentially on the cards. Europe's digital transformation, migration and external relations could also be discussed.
In the US, official industrial production data for September will be released on Monday (Oct 18).
The latest IHS Markit US manufacturing Purchasing Managers' Index (PMI) shows that operating conditions continued to improve strongly, although the rate of growth was the slowest in five months as production was hampered by ongoing material and labour shortages.
The US' industrial production growth could ease to 0.2% y-o-y in September, according to Refinitiv.
On Wednesday (Oct 20), the US Federal Reserve will be releasing its Summary of Commentary on Current Economic Conditions by Federal Reserve District, more commonly known as the Beige Book. The Beige Book is a report published eight times a year, containing anecdotal information on current economic conditions, and it summarises this information by the Fed's districts and sectors.
IHS Markit will also release flash PMI for the US, the UK, eurozone, Australia and Japan for October on Friday (Oct 22). The flash PMI surveys will bring into focus the interplay of demand, supply and prices at the start of the fourth quarter for those countries.
In a note last Thursday, IHS Markit economists Chris Williamson and Jingyi Pan stated that while the September PMI surveys showed developed world input costs rising at the fastest rate for a decade, output growth slowed sharply.
"Cooling demand would normally alleviate price pressures, but these are not normal times, and it is difficult to ascertain the underlying strength of demand given the disruptive impact of shortages on output.
"Auto production, for example, fell sharply in September, but the industry is also reporting unprecedented backlogs of orders. October's flash PMIs will therefore help assess the stickiness of inflation, and the resilience of demand."
On Monday, Singapore will release its non-oil exports data for the month of September, while on Wednesday, Japan will be releasing its September trade balance numbers and Taiwan, its September export orders.
On Thursday, Thailand will be releasing its September trade data, while on Friday, Japan, Malaysia and Hong Kong will be releasing their Consumer Price Index (CPI) numbers for the month. Economists are expecting Malaysia's CPI to increase by 2.2% compared with 2% in August.
Bank Indonesia is set to make an interest rate decision on Tuesday (Oct 20). Earlier, the central bank had signalled the key rate could remain on hold at least until year end.
Malaysia is expected to enter the stage of endemicity starting this week, where more restrictions that were imposed to control the spread of the Covid-19 virus will be loosened. The country has lifted interstate travel as well as international travel for fully vaccinated Malaysians.
A number of Asian markets will be closed for public holidays this week: India and Malaysia on Tuesday; Indonesia on Wednesday; and Thailand on Friday.
Meanwhile, a slew of companies listed on Bursa Malaysia are expected to announce their latest quarterly financial results next week. They include ViTrox Corp Bhd and Pavilion Real Estate Investment Trust, which will announce their financial results for the quarter ended Sept 30, 2021, on Friday.
KIP REIT and Axis REIT are expected to announce their latest quarterly results for the same period on Wednesday and Thursday respectively, while Pantech Group Holdings Bhd and Gadang Holdings Bhd will announce their results for the quarter ended Aug 31, 2021, on Wednesday and Thursday respectively as well.