This article first appeared in The Edge Malaysia Weekly, on July 12, 2021 - July 18, 2021.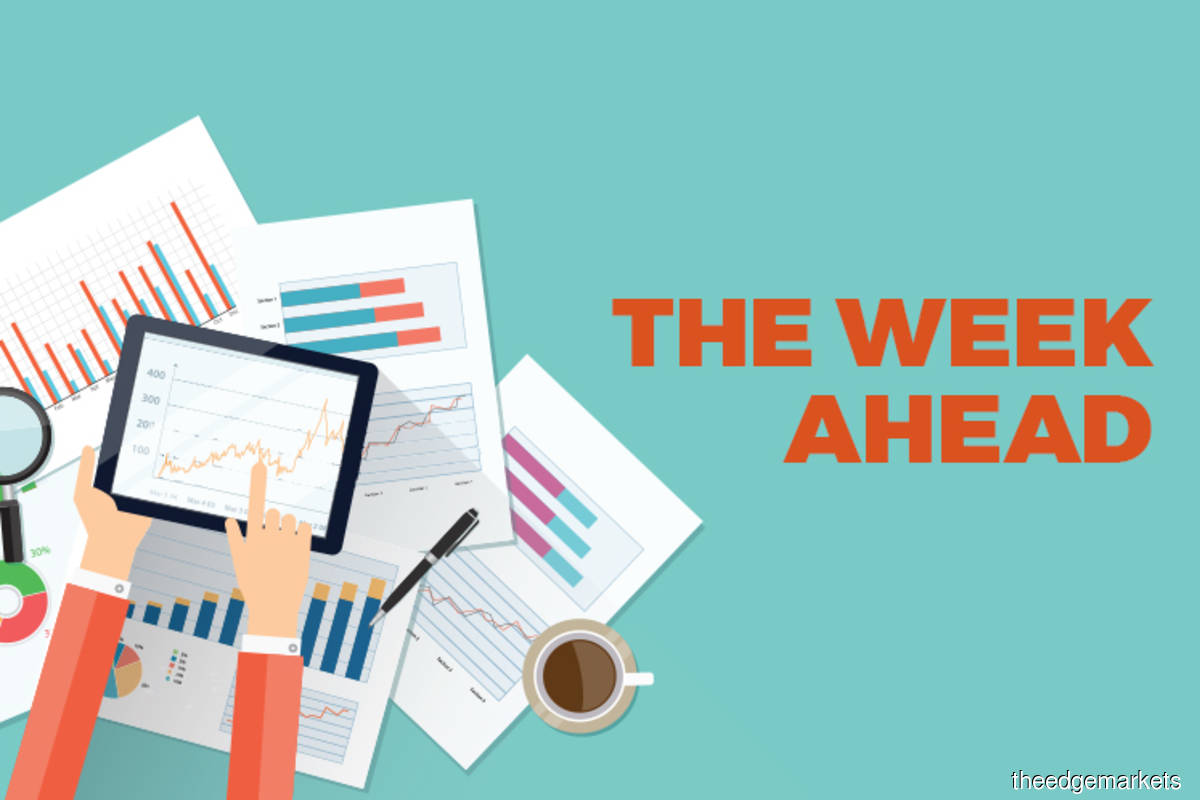 The happenings in the local political scene will be closely watched this week after Umno — the largest component party of Perikatan Nasional (PN) — revoked its support for the coalition. While Attorney-General Tan Sri Idrus Harun has said that Tan Sri Muhyiddin Yassin remains the country's prime minister, it is unclear at this stage whether he has lost the confidence of a majority of members of parliament.
Umno ministers have not indicated if they would choose to stay with PN after Muhyiddin appointed Datuk Seri Ismail Sabri Yaakob as deputy prime minister and Foreign Affairs Minister Datuk Seri Hishammuddin Hussein as senior minister last Wednesday.
The two-week Enhanced Movement Control Order (EMCO) in various parts of the Klang Valley — which is expected to end on Friday — is likely to continue as Selangor and Kuala Lumpur have continued to account for half of the Covid-19 caseload. The country saw another day of record-high Covid-19 cases last Friday at 9,180.
On Monday, Malaysia is scheduled to release its Industrial Production Index (IPI) and manufacturing sales data for May. Underpinned by a 68% jump in manufacturing output, the IPI surged 50.1% year on year in April.
Regionally, attention will turn to China, which will be releasing its early 2Q gross domestic product (GDP) reading on Thursday, alongside other data in the week such as June trade, retail sales, industrial output and investment.
"China's 2Q GDP reading will be closely scrutinised for the state of expansion in the second quarter, and in particular the extent to which new Covid-19 outbreaks may have subdued growth," says IHS Markit, which estimates that the world's second-largest economy will expand 6.9% in 2Q2021. Forecasts by UOB Research and Bloomberg are more bullish, although they are expecting a slower growth of 8% for 2Q2021, against an 18.3% expansion for 1Q2021.
Ahead of China's GDP update will be Singapore's advance 2Q GDP release on Wednesday, with UOB estimating a strong increase of 12.4% from a 1.2% rise in the preceding quarter.
Meanwhile, Bank of Japan, Reserve Bank of New Zealand and Bank of Korea will all be updating their monetary policy settings this week, though no changes are expected across the board.
In the US, June consumer and producer price inflation figures will be watched keenly after the core Consumer Price Index (CPI) and core personal consumption expenditures eased from prior readings in May.
"The May headline CPI surprised on the upside, however, preceding the US Federal Reserve's FOMC (Federal Open Market Committee) meeting where Fed chair Jerome Powell highlighted the risk that inflation may shoot higher than earlier expected. While there is nothing threatening the Fed's 'transitory' attitude towards inflation yet, the June update will be closely watched after our IHS Markit Composite PMI suggested that price pressures remained marked in June," IHS notes.
On the corporate front, the local bourse is set to welcome two new listings, namely Ramssol Group Bhd and Yenher Holdings Bhd on July 13 and 15 respectively. Both companies reported oversubscription rates of 102.88 and 13.8 times for their IPOs.
ACE Market-bound Ramssol, a human capital management solutions and technology provider, aims to raise RM25.1 million to partly fund its regional business expansion. Based on the IPO price of 45 sen, the total market capitalisation of the company upon listing will be around RM100.37 million.
Yenher, which is involved in the manufacturing and distribution of animal health and nutrition products, is raising RM61.21 million from its IPO on the Main Market, with an expected market capitalisation of RM285 million based on its issue price of 95 sen per share.
Companies that will be holding their annual general meeting include Sapura Resources Bhd on July 14, and Yinson Holdings Bhd and WZ Satu Bhd on July 15.
Over at the courts, the graft trial of former Penang chief minister Lim Guan Eng is expected to start on Monday after a delay from June 8, owing to the nationwide lockdown imposed earlier. Lim, who is represented by lawyer Gobind Singh Deo, has pleaded not guilty to all four charges in relation to the undersea tunnel project in Penang.
Also set to take place on Monday is the hearing of Datin Seri Rosmah Mansor's applications to remove senior deputy public prosecutor Datuk Seri Gopal Sri Ram from continuing in prosecuting her, and to declare her ongoing graft trial as null and void.
The wife of former premier Datuk Seri Najib Razak faces three graft charges in relation to a RM1.25 billion solar hybrid project for 369 rural schools in Sarawak.
Meanwhile, the High Court has fixed July 12 to deliver its decision on whether it will issue a court order to compel the prosecution to supply documents to Najib's defence team, as part of his discovery application on Goldman Sachs-related matters and items in his 1Malaysia Development Bhd (­1MDB)-Tanore trial.
The court is also expected to deliver its verdict on a similar application by the defence for discovery on matters related to former Bank Negara Malaysia governor Tan Sri Zeti Akhtar Aziz's husband and son, who were alleged to have received 1MDB funds from fugitive businessman Low Taek Jho.