This article first appeared in The Edge Financial Daily, on November 16, 2018.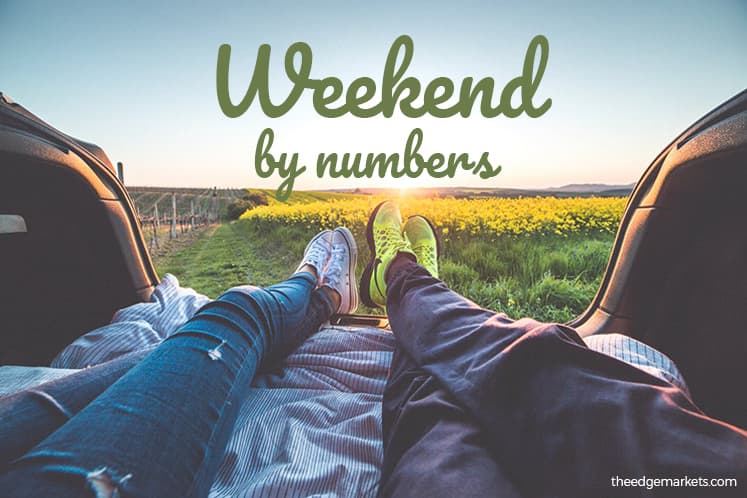 4 performances to enjoy
Medicine Buddha the Musical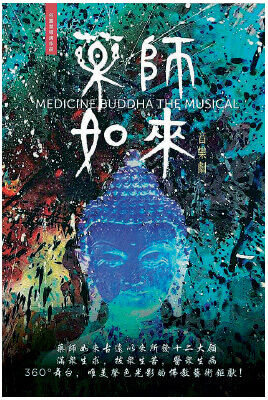 This musical highlights the twelve vows and their powerful effects through live music, dance and inspiring stories. Medicine Buddha has unbiased compassion for all living beings and protects them from physical and mental sickness. He helps them eradicate the three poisons — attachment, hatred and ignorance. This show will take place all through the weekend at Stadium Titiwangsa, Jalan Tembeling, Titiwangsa, Kuala Lumpur. Visit www.premier.ticketcharge.com.my for more details.
Look at Me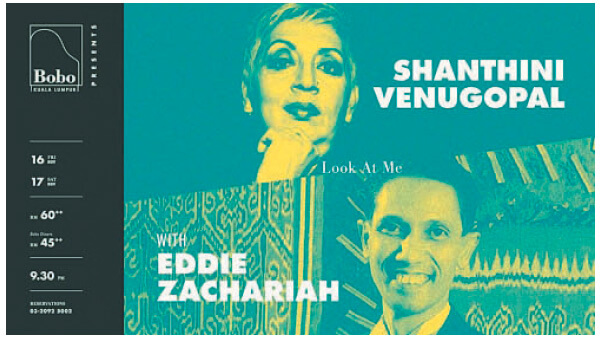 Thespian Shanthini Venugopal is collaborating with pianist Eddie Zachariah to bring us jazz classics such as Summertime and Autumn Leaves. The show is said to be inspired by Ella Fitzgerald's Misty which fans might be able to get a hint from the title of the show. Along with her rendition of these songs, Shanthini will tell us how events in her life were linked to these songs. Drop by today or tomorrow at 9.30pm at Bobo KL, Jalan Bangkung, Taman Bandaraya, Kuala Lumpur. Tickets are priced at RM60++ (non-diners) and RM45++ (diners). Call (03) 2092 5002.
The Music of Billy Joel
There will be a beautifully put together tribute to the Piano Man's greatest hits by his talented protege Michael Cavanaugh as he joins together with conductor Walt Straiton and the MPO. Treat yourself to a night out and experience a world-class performance in your very own city. There is a show on both tomorrow and Sunday at 8.30pm. They will be held at Dewan Filharmonik, Jalan Ampang, KLCC, Kuala Lumpur. Tickets range from RM113 to RM226. Visit www.mpo.com.my for further details.
Evelyn Feroza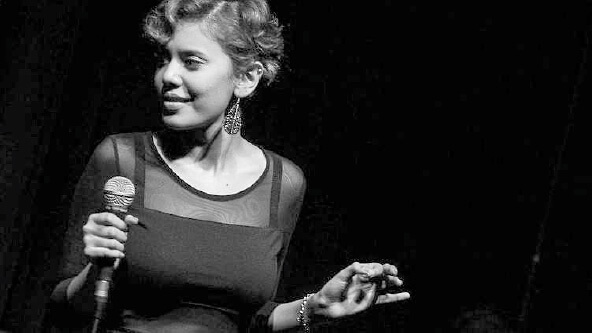 Songstress Evelyn Feroza, who is no stranger to the stage, will be showcasing a wide range of tunes from jazz to pop. When participating in the Malam Terang Bulan show with the MPO in November 2015, she made a name for herself while also showcasing her ability to win over any kind of audience with her stage presence and captivating vocals. Head on over today or tomorrow at 10pm to Alexis Bistro Ampang, Great Eastern Mall, Jalan Ampang, Kuala Lumpur. The admission fee is RM10. Call (03) 4260 2288.
2  weekend activities for the kids
Aliens Love Underpants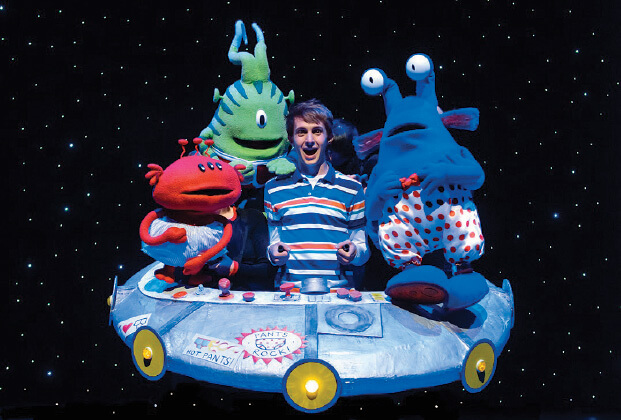 Treat the kids to a fresh and funny West End production that the whole family will enjoy. This amusing tale by award-winning children's author Claire Freedman is beautifully brought to life on stage. There are special effects, madcap action and original music and lots of aliens. There are two shows on Sunday, one at 2pm and the other at 5pm. The show will take place at PJ Live Arts, Block K, Jaya One, Section 13, Jalan Universiti, Petaling Jaya. Ticket prices range from RM75 to RM95. More details at www.gardnerandwife.com.
Mickey's 90th Spectacular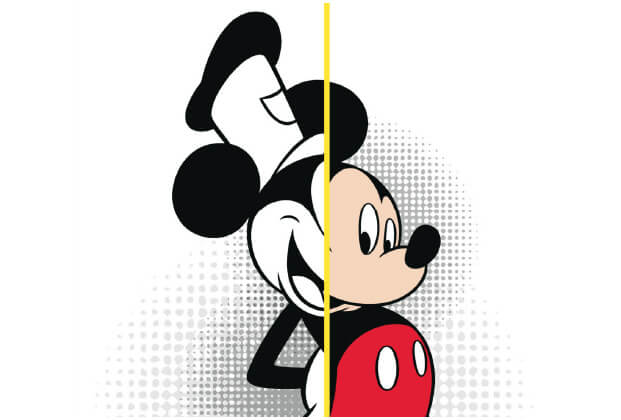 Tune in to Astro Channel 615 at 10am on Sunday for a dazzling two-hour primetime event celebrating 90 years of Mickey as the year 2018 marks 90 years since this beloved character made its first appearance in American animated short film Steamboat Willie on Nov 18, 1928. Superstars from music, film and television will join the festivities with star-studded musical performances, moving tributes and never-before-seen short films. Mickey Mouse binds generations together and reminds people of all ages the benefits of laughter and hope.
1 weekend-long activity
Artbox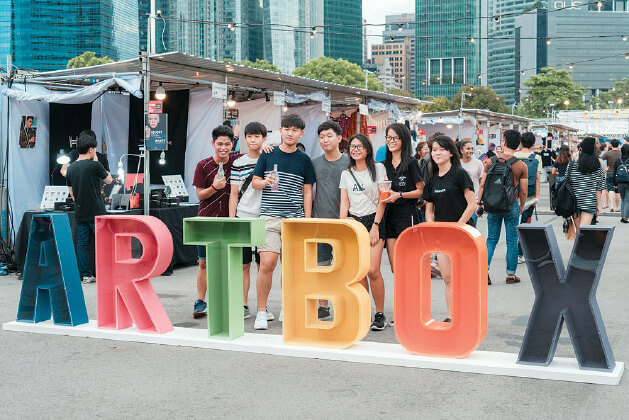 Join Artbox throughout this weekend to enjoy with a variety of local artists music and the best of all food. There will also be all kinds of artisanal knick-knacks and quirky fashion pieces for your wardrobe. Artbox Malaysia promises to be an event to remember as it is widely acclaimed regionally. It is located in an outdoor open-air car park in Sunway City, Petaling Jaya, Selangor. Visit www.artbox.my for more details.
3 art events to adore
Liberating Potentials: Manifestation of Digital Shift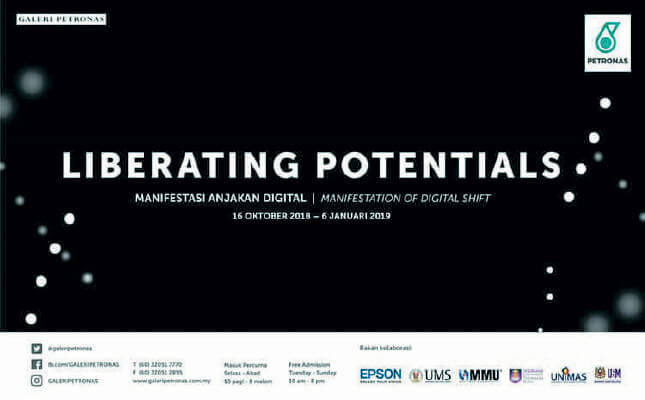 Galeri Petronas presents an exhibition that explores the potential of digital at in the Malaysian contemporary art scene. Featuring local digital artists at the forefront of the movement, head over to the gallery to view all the interesting pieces on display. At Level 3, Suria KLCC, Petronas Twin Towers, Persiaran Petronas, Kuala Lumpur this exhibition will be on display from 10am to 8pm. Contact (03) 2051 7770 for more details.
Wayang @ Warung Panggung: Nu-KL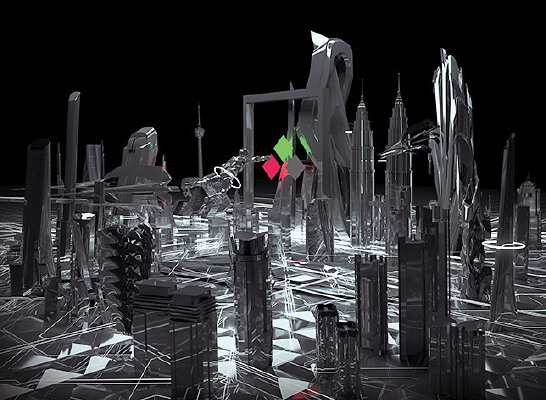 Ever wondered what our city would look like in the future? Head over to the River of Life to view this art installation by Hidity.Lab as they aim to answer this question through this piece of art. Watch the walls and city features light up with audio-visual projections as the collective presents their visions of a greater city. This event will be at the River of Life, Kuala Lumpur City Centre, Kuala Lumpur. For more information, visit www.urbanscapes.com.my.
Aletheia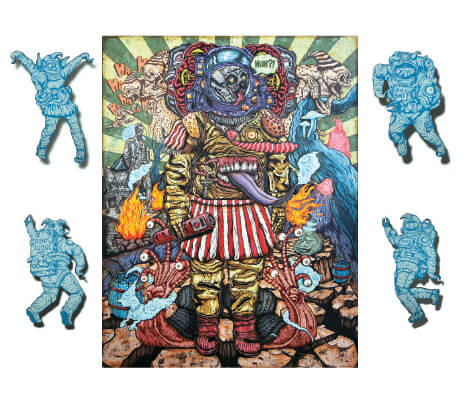 G13 Gallery proudly presents Shafiq Nordin's second solo exhibition. There will be fifteen paintings on display, each telling its own story driven by inspiration from the artist's surroundings. He is known for cleverly masquerading critical messages through allegorical symbolism. This exhibition will be displayed tomorrow from 11am to 5pm. It will be held on the ground floor, Kelana Square, Jalan SS7/26, Kelana Jaya, Petaling Jaya, Selangor. Visit www.g13gallery.com for more information.