This article first appeared in Wealth, The Edge Malaysia Weekly, on April 19, 2021 - April 25, 2021.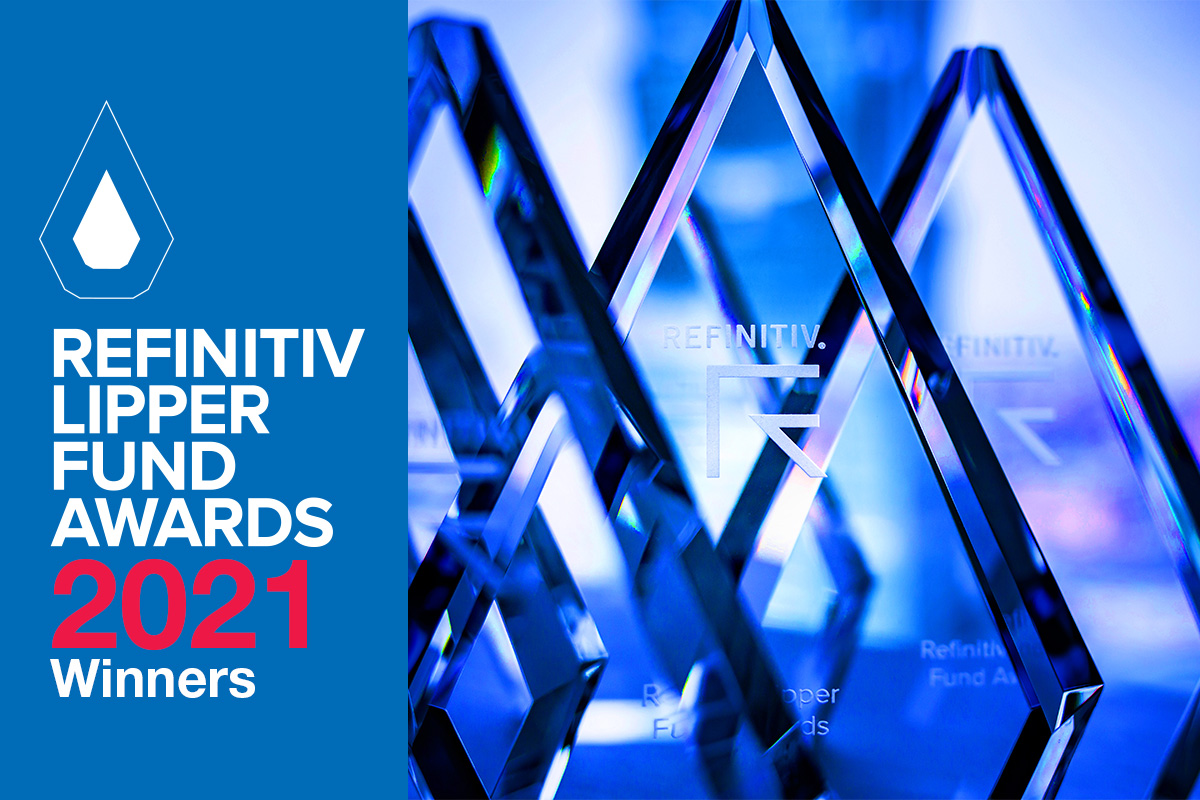 At the start of 2020, when global markets were not looking too good, the thinking then among many fund managers was that it would be tough to bring in returns that matched those of previous years.
Indeed, when the global markets crashed in March as the Covid-19 pandemic heightened and what started as a health crisis quickly snowballed into an economic one, the worst of times seemed inevitable.
But in a year of multiple black swans, the fund management industry has shown great resilience, thanks to global monetary easing which brought about a big turnaround in equity markets. More importantly, a major factor was  the quick thinking and decisive measures by fund managers to manage the risks and ride the volatilty.
So, what was expected to be a washout year turned out to be an extraordinary one for our fund managers. For the Refinitiv Lipper Fund Awards 2021 in collaboration with The Edge, most of the winning funds outperformed, with Public Mutual standing out again as the biggest winner.
What of this year? There is certainly optimism that 2021 will be a year of recovery, but be that as it may, challenges remain as we are not quite out of the woods yet.
To all the winners, we say, "Congratulations". ­— By Anna Taing
Winners list
Group Award Winners
Duration: 3 Years
| | |
| --- | --- |
| Group Award | Company |
| Best Bond Group (Provident) | AmFunds Management Bhd |
| Best Equity Group (Malaysia) | Public Mutual Bhd |
| Best Equity Group (Islamic) | Kenanga Investors Bhd |
| Best Equity Group (Provident) | Hong Leong Asset Management Bhd |
| Best Mixed Assets Group (Malaysia) | Public Mutual Bhd |
| Best Mixed Assets Group (Islamic) | Public Mutual Bhd |
| Best Mixed Assets Group (Provident) | Kenanga Investors Bhd |
Fund Award Winners
Duration: 3 Years
| | |
| --- | --- |
| Award | Fund |
| Bond MYR (Malaysia) | AmanahRaya Unit Trust |
| Bond MYR (Islamic) | AmanahRaya Syariah Trust |
| Bond MYR (Provident) | AmDynamic Bond |
| Equity Malaysia (Malaysia) | Areca equityTrust |
| Equity Malaysia (Islamic) | Hong Leong Dana Makmur |
| Equity Malaysia (Provident) | Hong Leong Dana Makmur |
| Equity Malaysia Small & Mid-Cap (Malaysia) | Public Emerging Opportunities |
| Equity Malaysia Small & Mid-Cap (Islamic) | Public Islamic Opportunities |
| Equity Malaysia Small & Mid-Cap (Provident) | Kenanga OA Inv-Kenanga Growth Opportunities |
| Equity Malaysia Diversified (Provident) | Public Strategic Growth |
| Equity Asean (Malaysia) | United ASEAN Discovery |
| Equity Asia-Pacific (Malaysia) | KAF Jade |
| Equity Asia-Pacific (Provident) | PB Islamic Asia Strategic Sector |
| Equity Asia-Pacific ex-Japan (Malaysia) | Pheim Asia Ex-Japan |
| Equity Asia-Pacific ex-Japan (Islamic) | Public Islamic Asia Leaders Equity |
| Equity Asia-Pacific ex-Japan (Provident) | Hong Leong Asia-Pacific Dividend |
| Equity Global (Malaysia) | PB Global Equity |
| Equity Global (Islamic) | Public Islamic Global Equity |
| Equity Malaysia Income (Malaysia) | Areca Dividend Income |
| Equity Malaysia Income (Islamic) | Public Islamic Savings |
| Equity Malaysia Income (Provident) | AmDividend Income |
| Mixed Asset MYR Balanced - Malaysia (Malaysia) | Public Growth Balanced |
| Mixed Asset MYR Balanced - Malaysia (Islamic) | Kenanga SyariahEXTRA |
| Mixed Asset MYR Balanced - Malaysia (Provident) | Kenanga SyariahEXTRA |
| Mixed Asset MYR Balanced - Global (Malaysia) | Public Strategic Balanced |
| Mixed Asset MYR Balanced - Global (Provident) | Affin Hwang Select Balanced |
| Mixed Asset MYR Conservative (Malaysia) | United Income Plus |
| Mixed Asset MYR Conservative (Islamic) | Public Ehsan Mixed Asset Conservative |
| Mixed Asset MYR Conservative (Provident) | Public Ehsan Mixed Asset Conservative |
| Mixed Asset MYR Flexible (Malaysia) | Public Tactical Allocation |
| Mixed Asset MYR Flexible (Islamic) | Public Islamic Asia Tactical Allocation |
| Mixed Asset MYR Flexible (Provident) | RHB Thematic Growth |
Fund Award Winners
Duration: 5 Years
| | |
| --- | --- |
| Award | Fund |
| Bond MYR (Malaysia) | AmanahRaya Unit Trust |
| Bond MYR (Islamic) | AmanahRaya Syariah Trust |
| Bond MYR (Provident) | AmDynamic Bond |
| Equity Malaysia (Malaysia) | Areca equityTrust |
| Equity Malaysia (Islamic) | Hong Leong Dana Makmur |
| Equity Malaysia (Provident) | AmMalaysia Equity |
| Equity Malaysia Small & Mid-Cap (Malaysia) | Public Strategic SmallCap |
| Equity Malaysia Small & Mid-Cap (Islamic) | Public Islamic Opportunities |
| Equity Malaysia Small & Mid-Cap (Provident) | Maybank Malaysia SmallCap |
| Equity Malaysia Diversified (Provident) | Hong Leong Growth |
| Equity Asia-Pacific (Malaysia) | PB China Pacific Equity |
| Equity Asia-Pacific (Provident) | PB Islamic Asia Strategic Sector |
| Equity Asia-Pacific ex-Japan (Malaysia) | Pheim Asia Ex-Japan |
| Equity Asia-Pacific ex-Japan (Islamic) | Public Islamic Asia Leaders Equity |
| Equity Asia-Pacific ex-Japan (Provident) | Hong Leong Asia-Pacific Dividend |
| Equity Global (Malaysia) | PB Global Equity |
| Equity Malaysia Income (Islamic) | Public Islamic Savings |
| Equity Malaysia Income (Provident) | Hong Leong Dividend |
| Mixed Asset MYR Balanced - Malaysia (Malaysia) | Public Growth Balanced |
| Mixed Asset MYR Balanced - Malaysia (Islamic) | Kenanga SyariahEXTRA |
| Mixed Asset MYR Balanced - Malaysia (Provident) | Kenanga SyariahEXTRA |
| Mixed Asset MYR Balanced - Global (Malaysia) | United Bond & Equity Strategic Trust |
| Mixed Asset MYR Balanced - Global (Provident) | Affin Hwang Select Balanced |
| Mixed Asset MYR Conservative (Malaysia) | PB Mixed Asset Conservative |
| Mixed Asset MYR Conservative (Islamic) | Public Ehsan Mixed Asset Conservative |
| Mixed Asset MYR Conservative (Provident) | Public Ehsan Mixed Asset Conservative |
| Mixed Asset MYR Flexible (Malaysia) | Public Tactical Allocation |
| Mixed Asset MYR Flexible (Islamic) | Public Islamic Asia Tactical Allocation |
| Mixed Asset MYR Flexible (Provident) | Public Islamic Asia Tactical Allocation |
Fund Award Winners
Duration: 10 Years
| | |
| --- | --- |
| Award | Fund |
| Bond MYR (Malaysia) | KAF Bond |
| Bond MYR (Islamic) | PB Islamic Bond |
| Bond MYR (Provident) | Maybank Malaysia Income |
| Equity Malaysia (Malaysia) | Areca equityTrust |
| Equity Malaysia (Islamic) | Affin Hwang Aiiman Growth |
| Equity Malaysia (Provident) | AmMalaysia Equity |
| Equity Malaysia Small & Mid-Cap (Provident) | KAF Vision |
| Equity Malaysia Income (Islamic) | Manulife Investment Al-Fauzan |
| Equity Malaysia Income (Provident) | AmDividend Income |
| Equity Malaysia Diversified (Provident) | Affin Hwang Select Opportunity |
| Equity Asia-Pacific (Malaysia) | PB China Pacific Equity |
| Equity Asia-Pacific ex-Japan (Malaysia) | Pheim Asia Ex-Japan |
| Equity Asia-Pacific ex-Japan (Islamic) | Public Islamic Asia Leaders Equity |
| Equity Asia-Pacific ex-Japan (Provident) | Principal Asia Titans |
| Mixed Asset MYR Balanced - Malaysia (Islamic) | Dana Makmur Pheim |
| Mixed Asset MYR Balanced - Malaysia (Provident) | Dana Makmur Pheim |
| Mixed Asset MYR Conservative (Provident) | Eastspring Investments Dana al-Islah |
| Mixed Asset MYR Flexible (Malaysia) | InterPac Dynamic Equity |
| Mixed Asset MYR Flexible (Islamic) | Eastspring Investments Dana Dinamik |
| Mixed Asset MYR Flexible (Provident) | Manulife Investment-HW Flexi |
| Mixed Asset MYR Balanced - Global (Malaysia) | Pheim Emerging Companies Balanced |