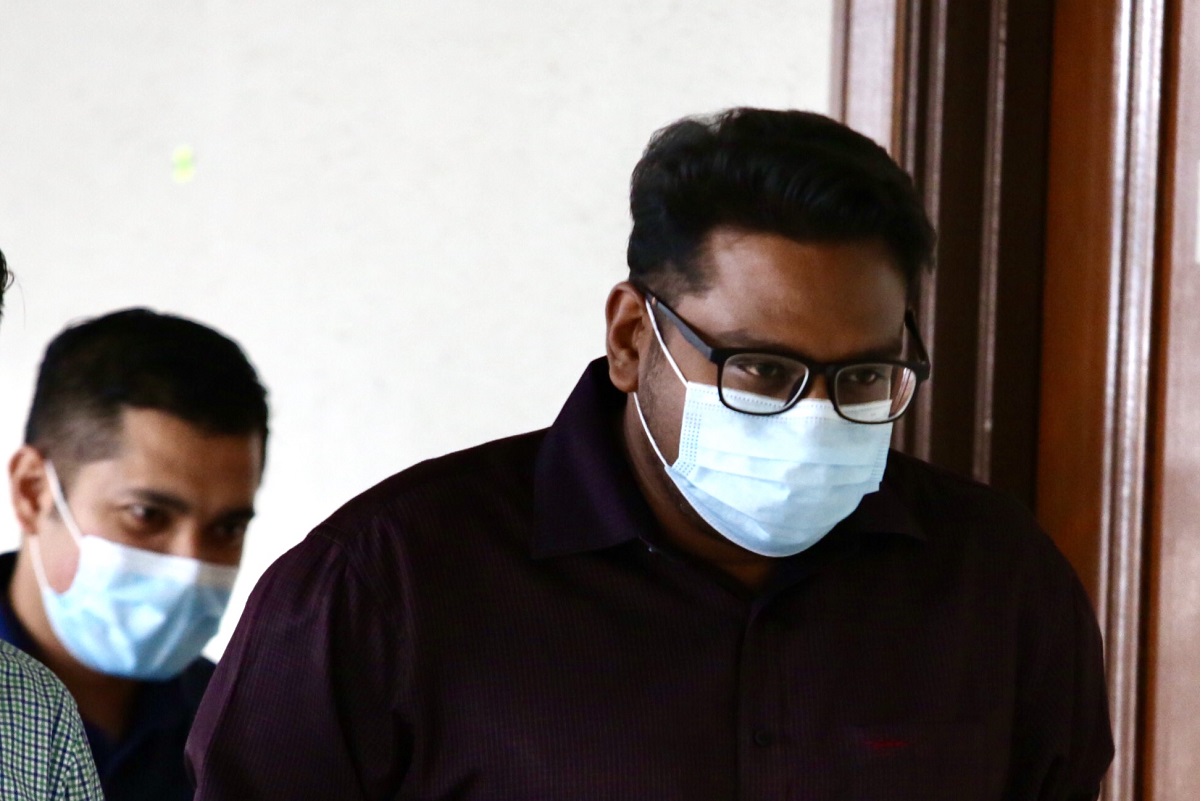 KUALA LUMPUR (Aug 3): Jepak Holdings Sdn Bhd consultant Rayyan Radzwill Abdullah agreed that payments amounting to millions of ringgit were made to former education minister Datuk Seri Mahdzir Khalid and Pekan Umno Secretary Datuk Ahmad Aazmey Abu Talib for their help in getting the company a RM1.25 billion solar hybrid project in 2016.
This was revealed in the High Court today. Rayyan is the 16th prosecution witness in Datin Seri Rosmah Mansor's solar graft trial, which has entered its 18th day.
Rosmah has been accused of allegedly receiving RM5 million and RM1.5 million from Jepak managing director Saidi Abang Samsudin in 2016 and 2017 in return for assisting the company to secure the project to equip 369 schools with solar hybrid power systems in Sarawak.
The witness, who was cross-examined by defence lawyer Datuk Akberdin Abdul Kader, agreed to the defence's suggestion that Mahdzir had asked for a contribution amounting to 20% of the project value from Saidi.
The defence suggested that Mahdzir had also asked for RM1 million per month for 60 months. However, the witness was not able to verify this statement.
Nonetheless, Rayyan agreed that some RM40,000 was allegedly paid by Jepak to the Padang Terap Umno division in Kedah which is headed by Mahdzir, to fund delegates travelling to the Umno general assembly.
According to Rayyan, an agreement laying out the terms of payment was made via an education ministry official named Fuad Yassin, who has since gone missing.
Meanwhile, the witness also confirmed that a series of payments were also made to Aazmey based on an agreement made between him and Jepak prior to the signing of the project.
Although the witness was not able to verify the exact payments made, he agreed to defence's suggestion that a total of RM2 million was paid to Aazmey.
Akberdin: You yourself deposited money into Aazmey using your own money? How many times did you deposit?
Rayyan: Saidi asked me to pay first and then he would pay me back. Quite a number of times.
Rayyan also agreed that Aazmey had been investigated by the Malaysian Anti-Corruption Commission in regard to these payments, adding that he had seen Aazmey clad in the orange 'SPRM lokap' t-shirt typically worn by remanded suspects.
The trial continues before Justice Mohamed Zaini Mazlan.
Read also:
Jepak consultant: I was never happy giving money to politicians