This article first appeared in Wealth, The Edge Malaysia Weekly, on April 19, 2021 - April 25, 2021.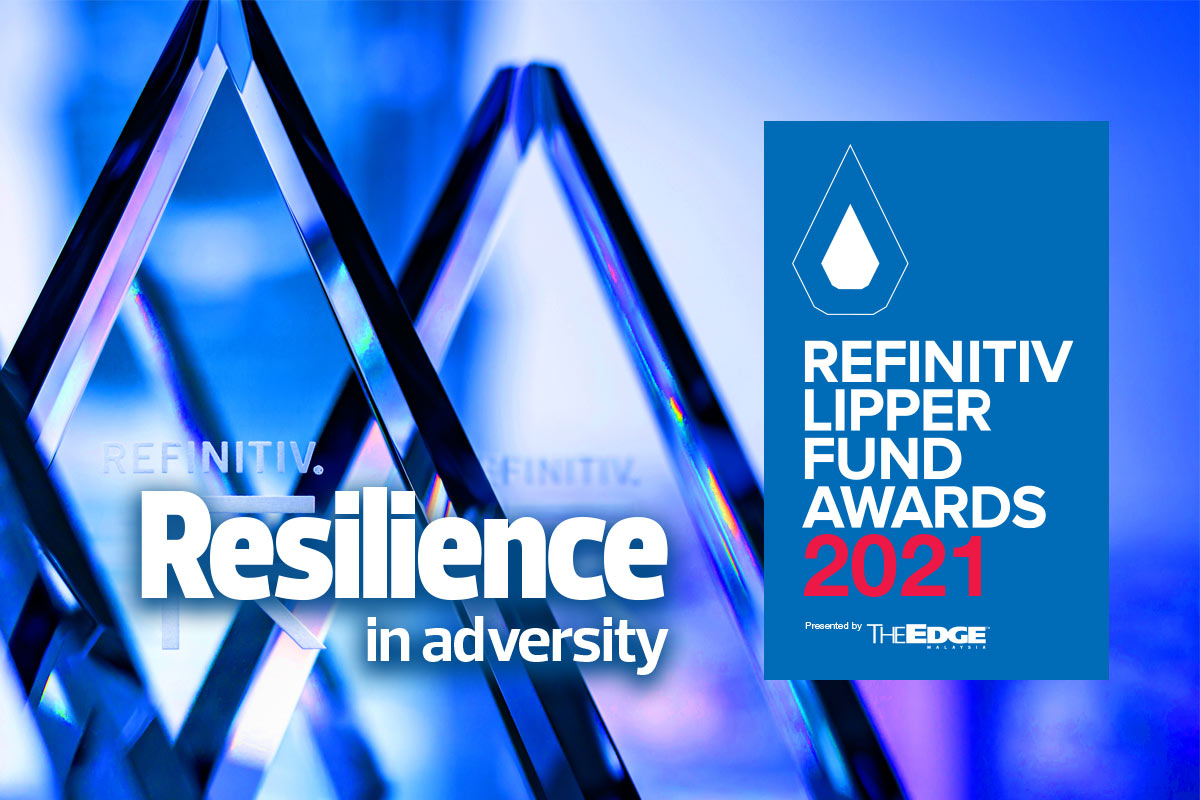 2020 was a challenging year for the global fund industry as players were caught by surprise by the swift and severe impact of the Covid-19 pandemic on economies and financial markets. And there was no playbook for fund houses to work from.
Yet, the industry has demonstrated widespread operational resilience, said Xav Feng, director of Lipper Asia-Pacific Research, Refinitiv.
"They quickly unearthed the types of funds, products and strategies that are able to thrive under significant stress, as well as those that are less robust in performance. They have been highly resilient despite widespread lockdown measures disrupting demand, forcing people to work remotely [from home] and complicating existing challenges related to technology, cybersecurity and governance."
Fast forward to 2021, and the pandemic continues to unfold. The pandemic has ebbed in some countries and surged in others while the global economy has begun to recover after a sharp contraction in the second quarter of last year.  
Feng said how things will pan out this year remains highly uncertain. Downside risks are significant as a resurgence of the pandemic cannot be ruled out while geopolitical tensions, particularly between the US and China, may derail economic recovery. There is the possibility of a rise in social unrest in some of the poorest countries globally, and financial markets returning to risk aversion would add to the balance sheet vulnerabilities of various countries worldwide.
The upside risk for fund houses and managers is a large-scale roll-out of an effective vaccine worldwide.
"With the pandemic seemingly far from over, policy support should be sustained and, in some cases, increased. Targeted fiscal spending is needed until recovery is entrenched. Credible fiscal plans will be key to secure debt sustainability while monetary policy should remain supportive," said Feng.  
Feng said the global fund industry is learning its lessons from the pandemic. It reappraises product lines and market strategies. It contemplates a measure of consolidation while building a greater degree of flexibility into its business model.
"Greater prudence from fund managers globally, combined with increased regulatory oversight in emerging markets, will help mitigate their fallout from another black swan event," he added.
A history of more than 20 years
Regardless of the ups and downs of the global economy and financial markets, Refinitiv has been a partner with the international investment management industry for over 40 years, said Feng.
"We have had an engagement with the Malaysian fund industry for more than four decades. With The Edge Malaysia, we have hosted the Refinitiv Lipper Fund Awards for more than 20 years, making it a leading benchmark in the local asset management industry."
Like fund houses worldwide, organisers of the Awards faced challenges last year, including the uncertainty of whether the physical awards ceremony would proceed as the pandemic unfolds.
"Both our global awards programme and marketing teams had to consider other options for the Awards. We had to work around logistical issues and not having all the winners gathered at one venue to be honoured with this recognition.
"It was the tight, long-standing partnership with The Edge Malaysia that made these challenges less difficult as we pivoted from a planned, in-person awards ceremony to a webinar within a month.
"We believe constant communication is the key ingredient of a healthy and successful partnership. The same applies to the winner. They were kept in the loop on the next steps of the Awards, and they were all very understanding given the situation.
"All these resulted in stronger relationships formed between Refinitiv and the fund houses," he said.
Overall performance and fund flows
According to data provided by Feng, winners of the three-year category of the Refinitiv Lipper Fund Awards 2021 generated an average return of 39.5% (end 2017-end 2019).
Winners of the five-year category (end 2015-end 2020) posted an average return of 61.22% while those of the 10-year category (end 2010-end 2020) delivered 124%.   
From the perspective of fund flows, the Malaysian fund markets enjoyed net inflows of US$9.21 billion in 2020. As a comparison, the net inflows in 2019 were US$7.2 billion.
Asset classes that received the highest net inflows last year were bond (US$5.11 billion), money market (US$1.83 billion), real estate (US$1.22 billion) and equity (US$650 million). Alternative investment was the only asset class that experienced net outflows of US$10 million last year.
To drill down further, the leading sectors that enjoyed the highest net inflows last year were Bond MYR, Money Market MYR and Real Estate Asia.
Sectors that suffered from the most significant net outflows were Equity Malaysia, Equity Malaysia Diversified and Money Market USD.
On a global scale, the global fund markets enjoyed net inflows of US$1.54 trillion last year. As a comparison, the number was US$1.35 trillion in 2019.
Asset classes that received the highest net inflows last year were money market (US$1.07 trillion), bond (US$643.46 billion), commodity (US$58.34 billion) and real estate (US$17.15 billion). Equity, mixed assets and alternative investment experienced the highest net outflows last year.
Sectors that received the highest inflows were Money Market USD (US$820 billion), Bond USD Medium Term (US$220.17 billion) and Money Market EUR (US$169.34 billion).
Meanwhile, sectors that experienced the highest net outflows were Equity US (US$210.14 billion), Equity Global ex-US (US$83.04 billion) and Equity US Small & Mid Cap (US$59.56 billion).
Key regions that posted the highest net inflows last year were the US (US$736.89 billion), Europe (US$608.24 billion) and Japan (US$87.95 billion). Meanwhile, Latin America experienced net outflows of US$16.8 billion.