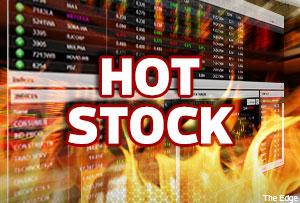 KUALA LUMPUR (Sept 11): Share prices of YTL Power International Bhd (YTL Power) and YTL Corp Bhd (YTL Corp) reacted positively to news that the Energy Commission may extend its power purchase agreements (PPAs) with YTL Power.
The Edge Financial Daily reported today that YTL Power might stand to benefit from a potential power crunch in the country as the EC considered renewing PPAs to avoid any power shortage due to delays in the completion of Malakoff Corp Bhd's 1,000mw coal-fired plant in Tanjung Bin, Johor.
YTL Power rose as much as three sen or 1.97% to RM1.55 before reducing gains to RM1.54 at 11.05am. Some 1.7 million shares changed hands. YTL Corp rose as much as two sen or 1.22% to RM1.66 at 11.10am with about 2.8 million shares done.
YTL Corp owns 50.63% in YTL Power.
An analyst said news of the possible PPA extension was "definitely positive" for both companies as YTL Power had been on a lookout for new projects for some time.
He, however, said the news would have a limited impact on share prices of YTL Power and YTL Corp.
"The news is positive and will help with trading sentiment. But, there will be no huge jumps in share prices from it.
"The local independent power producers' market share for power supply is already very small now.  YTL Power has a geographically diverse business and an extension to the PPA in Malaysia will not have a big impact on the company or YTL Corp," he explained.
Another analyst concurred, saying that although the news was positive to both YTL Power and YTL Corp, investors would not be too excited in the absence of strong catalysts for both stocks.
"The share prices have reacted positively to the news. But, on the whole, there is no strong catalyst to give the share prices a real boost," he said.
He cautioned that an extension of the PPA for one of Malaysia's last independent power producer may not be as positive as investors would expect. This was due to the high maintenance cost of YTL power plants.
"How much benefit YTL Power and YTL Corp will have from a PPA extension depends on how long the extension is.
"If the extension is a short one or lasts just one or two years, YTL Power will be subject to very high maintenance cost. The plants in Paka and Pasir Gudang are first generation plants and efficiency will be an issue.
"They may require expensive parts replacement," he said.